Transparency is a huge part of the Triodos DNA. From our beginnings, we have always been committed to openness about who we lend to, so our customers can know what we're doing with their money. It's one of the fundamental promises that we make.

This commitment to transparency extends to everything we do, even our marketing and advertising. Because we want our communications to inspire people to use their money for positive change, it's important that we share real customer stories in our campaigns. We know that this makes the stories we share more authentic and engaging.

As a result, we are completely reliant on the willingness of our customers to share their Triodos story. In October, we launched a new campaign to promote our Socially Responsible Investments (SRI), and we want to share with you the stories we discovered and some of the great photos we took. It has helped us to tell the story behind our annual UK Impact Investing survey.

For this campaign, we approached storytelling in two very different ways. First, we spoke to Triodos customers who had chosen SRI funds. We asked them why they invested with Triodos and found out how positive impact and sustainability was a core concern for them and their investments.

We want to sincerely thank these amazing customers. When they share their story with us, we can in turn share a larger story about how money really can change the world.
Julian Macqueen, London
Julian was attracted to Triodos Bank's SRI funds by the prospect of taking a social and ethical approach to investing in global equities. He came into some money and wanted to do something positive with it.

Knowing where his money goes is very important to Julian and provides piece of mind that his money is being used to support the things he cares about.

While Julian is passionate about the arts and humanities – he received a Tate membership from his wife and daughter for his last birthday – he would like to see his money support community-based renewable energy and schemes which tackle homelessness.

"A transparent, efficient and accountable banking sector is needed. I think the Triodos approach to banking shows how the sector can develop in the future."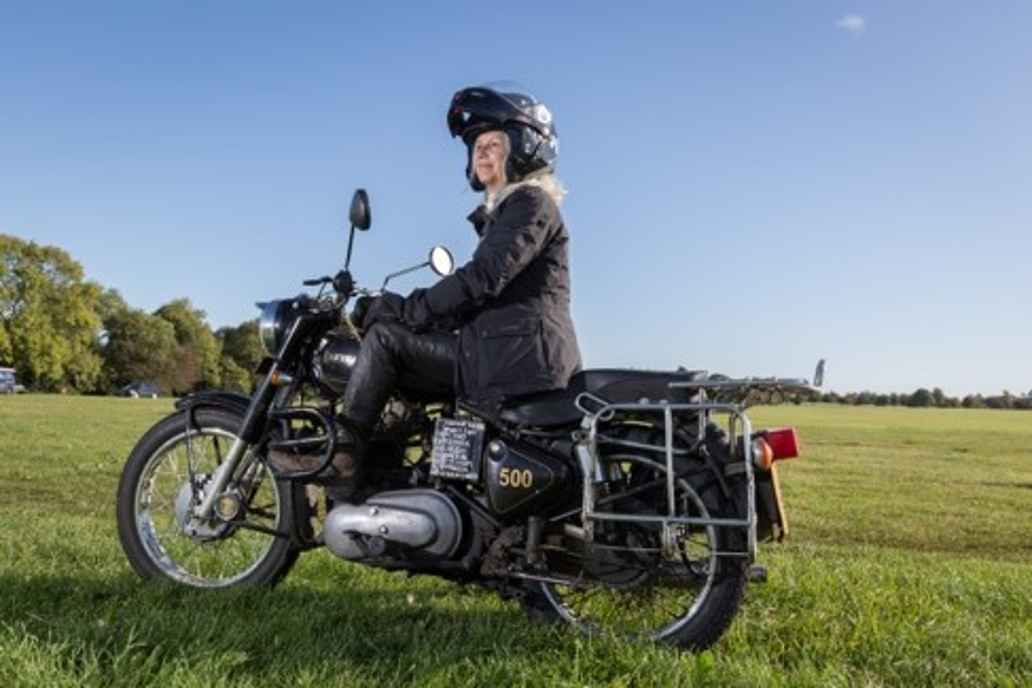 Jacqui Furneaux, Bristol
Jacqui is a very active individual, enjoying hobbies such as badminton, walking and wild swimming. A mother of two grown-up daughters, Jacqui grew up in the West Country and worked as a nurse for 49 years. Upon retirement, she spent seven years travelling around the world on a motorbike and wrote a book, 'Hit the road Jac!', to share her experiences.

"I looked at the schemes Triodos was involved in and chose to invest as the companies Triodos supports care about equality, ethical standards and fairness for their employees.

"I was particularly attracted to the word 'pioneer' in the name of the fund. I like the idea that my savings could be the catalyst for someone to kick start a renewable energy project somewhere in the world. I'd like to be there to support that."
Sophie Whyte, Sheffield
Sophie feels strongly about using her money for good. She is a health economist at a university and consequently understands the implications of systems that are run within a broken framework. She found out about Triodos by going online and searching for an ethical bank. Sophie has several savings accounts with Triodos.

She combines her part-time work with high level rock-climbing. She loves the physical and mental challenges of rock climbing but most of all she loves being outdoors in beautiful landscapes. Her love of the outdoors is very special to her, hence her passion for the preservation of our planet.

"I put my money in the Triodos Equity Fund because I want it to be invested in companies that make a conscious effort to look after our planet. When I chose the Triodos Equity Fund, I didn't expect great returns but I'm bowled over by how well it has done, especially with the sluggish interest rates on offer nowadays."
Dr Nathanael Inkson, Oxford
Nathanael is a physicist working in computer programming. He has a 6-year-old son named Arlan. He found out about Triodos by searching online for ethical funds – he wanted his Stocks & Shares ISA to have a positive impact. He is concerned about the future and wants his money to be invested in the sectors he feels passionately about – housing, green energy, electric vehicles, transport infrastructure and scientific research.

"I feel investing in unethical practices means condoning the behaviour of those companies. Our planet is steadily being polluted by chemical products, there are needless wars for profit, and money takes precedence over the environment. I don't want any part of it."

Second, we invited other customers to participate in studio photography to help create imagery for the advertising campaign. The questions that we asked as part of this campaign reflect the confidence and agency that SRI investors feel when choosing to invest their money positively. Our research and discussions with customers revealed the pride they had in their investment choices.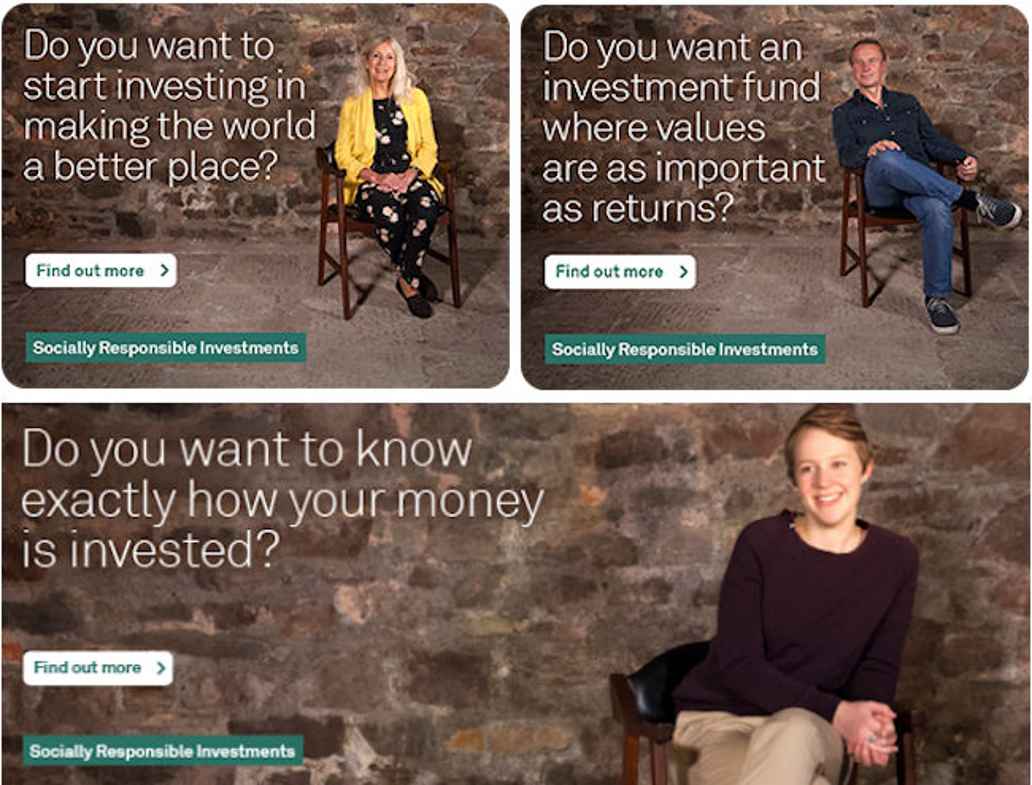 Read about our Annual Impact Investing Survey or find out more about Triodos Bank UK SRI funds.
With SRI funds, capital is at risk and the value of an investment can fall as well as rise, income is variable and not guaranteed, and individuals may get back less than invested.