Despite its huge potential power in driving positive change, ethical finance still seems to be low down in many people's list of priorities. Only 9% of UK savers consider it a priority – in sharp contrast to the 67% of savers who now focus on reducing plastic use and increasing recycling.
However, more positively, 65% of parents with children under 18 say that it's important that their children's savings help to protect the future of the planet. And more than two-thirds of younger parents – aged 18-34 – would like to be sure that any savings for their children are directed towards an organisation that shares their values.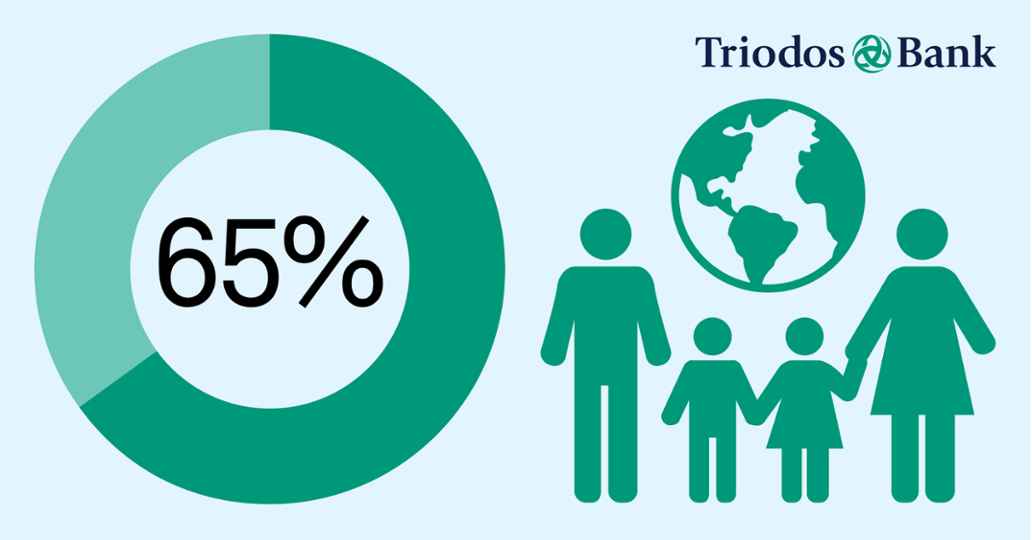 Following last year's heightened environmental awareness driven by Blue Planet II, 61% of parents say they have discussed the importance of protecting the environment with their children, rising to 66% among mothers.
So, could women and young savers drive the demand for savings accounts and investments that are making a positive environmental and social impact?
"As we mark the 20 year anniversary of ISAs, savers are wising up to the positive power they can unlock through their own money. A new generation is opting for 'ISAs with impact' – saving for their or their children's future, and at the same time the future of our planet," says Bevis Watts, managing director of Triodos Bank UK.
"Money doesn't have to be invested in the arms trade, fossil fuels and tobacco – it can be used to do good things that help build the society we want to live in. It is now possible to save or invest into an ISA that works hard for you and at the same time helps finance inspiring organisations."
Aligning with previous findings, it seems there is evidence that more women than men will move their money based on ethical grounds. In the Triodos research, 60% of women said they would switch bank if they found that their money was having a negative impact on the environment or society (vs. 51% of men), while 78% demand more transparency from their bank in where their money is lent (vs. 68% of men).
Meet Kate
Kate is a doctor living in St Asaph in north Wales with her partner, Paul, and her six-year-old son, Charlie.
She says: "I found it uncomfortable – almost stressful – that while I was living the rest of my life as ethically and consciously as possible, I didn't know where my bank was investing the money in my account.
"I want my money to support organisations that encourage social mobility and help combat issues such as poverty and homelessness. I have switched my ISA to Triodos because it gives me complete peace of mind that my money is not being invested in things that don't align with my values. I've made a simple switch and now I don't have to worry."
Want to find out more?
Triodos Bank only lend to organisations that are positively affecting the environment and society. This includes renewable energy, social housing, organic food and farming, Fairtrade organisations, and a variety of charities and social enterprises. Triodos offers a range of ethical ISAs, including variable and fixed rate cash ISAs, a junior cash ISA and a stocks and shares ISA.
Important information:
As with all ISAs, the tax benefits of an ISA depend on your circumstances, and tax rules may change. For Stocks & Shares ISAs, your capital is at risk and the value of your investment may go down as well as up and you may not get back the full amount you invested. Currency fluctuations may also affect the value of your Triodos Stocks & Shares ISA.