Why do you invest with Triodos?
My wife and I have invested in both the Triodos Pioneer Impact Fund and the Triodos Global Equities Impact Fund. We wanted to join Triodos because of the way they use money for positive change and the fact that they're completely transparent.
We have invested ethically in other funds in the past and the returns have always been good and certainly matched any other types of investments we've had. Neither of us were looking for huge returns. All we wanted was good returns and for our money to have a positive impact – and that's exactly what we've got from Triodos.
How did you first learn about Triodos Bank?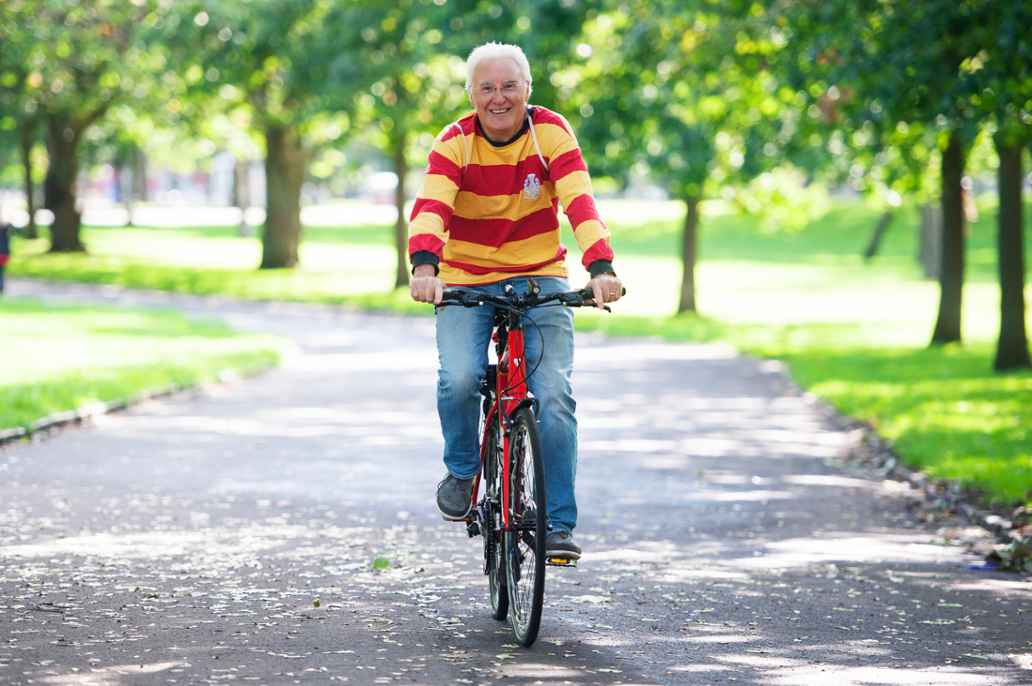 As we were becoming more aware of the unethical practices of other companies, we were moving away from them and looking for better alternatives. Triodos kept coming up during our research. Also, we began to become more aware of the Bristol scene – Triodos and Sustrans are both based in Bristol, and our friends' son went to university there.
Why did the Triodos Impact Investment Funds stand out?
After looking into the kinds of things the funds support, I increasingly thought that this was the type of thing I should be supporting. It's reminiscent of the days when banks cared about who they invested in, talking to them, gradually and sustainably growing small businesses with affordable loans and business support. It was this ethos that really got me interested.
How important is it to know what your bank invests in?
I think having a bank that's completely transparent is essential. It all comes down to trust in the end, and respect for other people.
We're not looking for huge profits. My wife and I are very fortunate in the sense that we had well paid jobs that have provided us with good pensions and allowed us to own our own home. So, if we invested in something that didn't do as well as we'd hoped in terms of return we would still be happy that our money has supported small businesses doing good and we could see that impact thanks to the transparency of the bank.
What sectors in society would you like your money to support the most?
I love the idea of investing in renewable energy because so often now that kind of energy is linked to community groups that re-invest the profits back into the community. So, it is about supporting organic, renewable energy and clean technology but it's also great to know that my money won't be supporting any unethical practices such as tobacco or arms etc.
With all investing, your capital is at risk. The Triodos Impact Investment Funds should be seen as long-term investments (five years or more), as their value can go down as well as up and you may not get back what you put in. It's important to remember that past performance is not a guide to future returns.
Triodos Bank doesn't offer financial advice, so if you're unsure which investment is right for you, it's a good idea to ask an independent financial advisor.
Triodos Impact Investment Funds
We offer three Impact Investment Funds - the Triodos Pioneer Impact Fund, the Triodos Global Equities Impact Fund and the Triodos Sterling Bond Impact Fund.