What was the biggest influencing factor when you decided to open a Triodos Bank Current Account?
I'd seen comedian Aisling Bea talking about ethical pension providers and then, during the pandemic, everything felt quite hopeless to be honest. I recycle and donate to charity, but I still felt, what more can I do?
Switching my bank was something that didn't put me out at all – it's really easy but it has a big impact. I'm not a billionaire, but it's important that I'm not putting my salary into something I don't believe in. I oppose arms manufacture and the use of fossil fuels, for example, so it is contradictory to put my money into banks that support these things. I want to take my little pot away from banks that are doing things that I disagree with and focus it on positive things and making a change in the world. It's been a very easy thing to do, and it feels very impactful.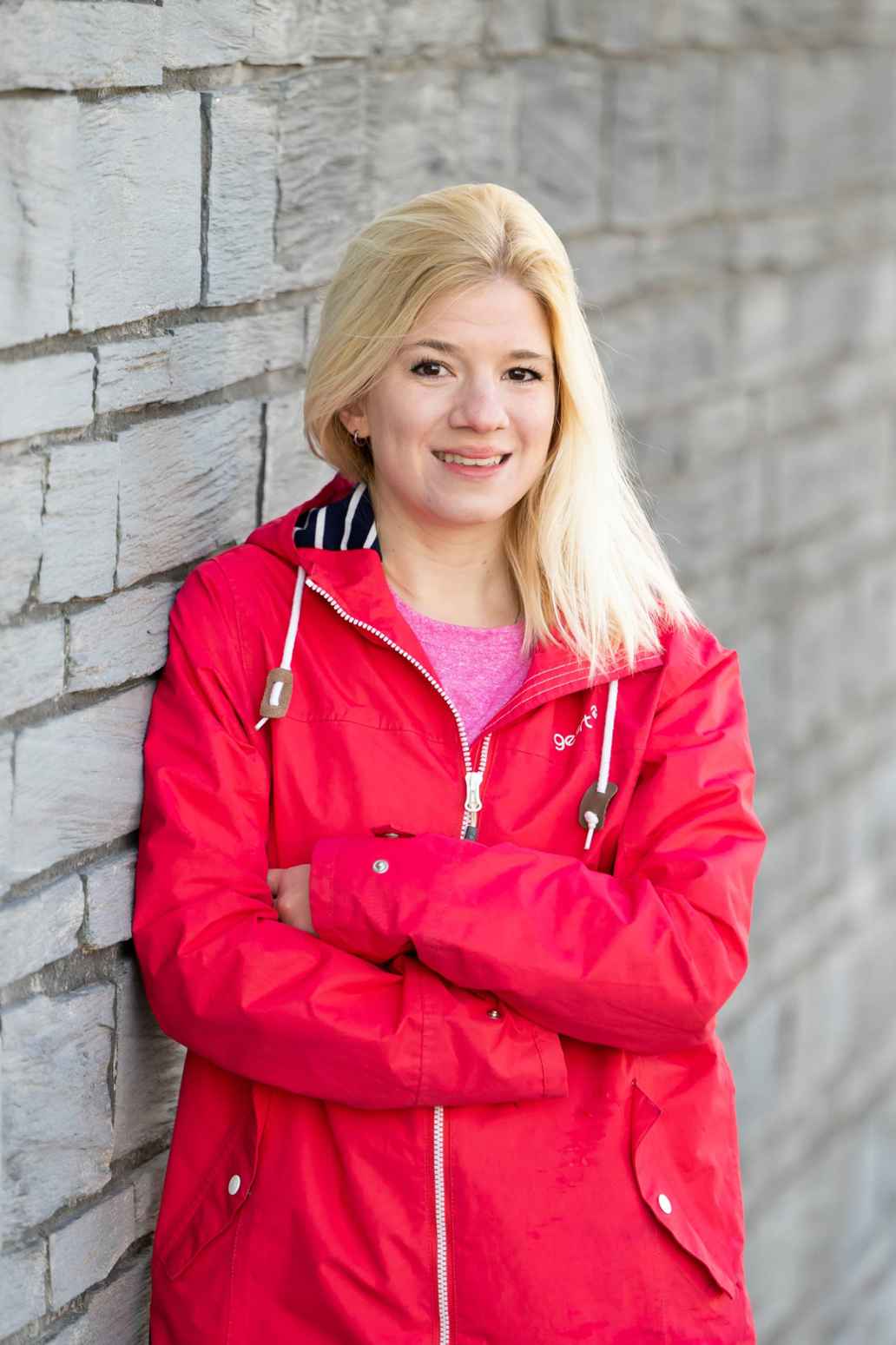 How important is it to know where your money goes?
It's really important. When the financial crash happened in 2008, that was the first time I realised that banks are businesses. Before then it was just a place where your money is, like a big money box. The crash helped me realise I don't know what is happening to my money, and I want to know that the right thing is being done. In the same way that people often check out schools they're sending their kids to, for example - you're putting trust in people and want to know that they're doing good.
I want to know that my salary – I work for a charity – is not funding activity that opposes everything that I believe in. I want to know it can do good as well, it's not just about avoiding harm, it can do brilliant things.
What sectors in society would you most like your money to support?
The areas that I am most interested in, and most involved in, are human rights and social equality and mobility. Youth empowerment, action around poverty and education, and investing in the future and peoples' long-term lives are areas I'm very interested in.
Why did you decide to use the Triodos Refer a Friend scheme?
I'd been talking to one of my friends when I first started looking for an ethical bank, so when I found Triodos it was her I initially referred and I've shared with other people since. I think it's one of those things that people don't necessarily know –that banks can be terrible, but there are good options out there that are a lot more ethical.
I wanted to be able to share it with other people and show how easy it was to change my bank account. People can be sceptical and want to stick to the names that they know, and I wanted to say that I bank with Triodos and have never had any issues.
How did you find the Refer a Friend process?
It was really easy, literally, just copying and pasting unique sharing links. It was a straightforward process and very automatic.
Which charity donation did you choose and why?
I chose Friends of the Earth as I love them as an overall organisation. They cover a lot of different areas that I care about so it's a nice charity to support in general. I like that they don't just focus on the environmental issues but look at the big picture too, and how everything is linked together, particularly trade, welfare, sustainability and consumption. None of these issues that we have are isolated, everything crosses over, so I think Friends of the Earth are all encompassing in many ways.
Refer your friends and family to Triodos Bank
If you already bank with Triodos, we'll donate £25 directly to Friends of the Earth, Soil Association or the RSPB for each new Triodos Current Account customer who joins on your recommendation.
Similarly, we will say thank you to all new customers who are referred and open a personal current account by offering them a gift of a £60 voucher, or by making a charity donation on their behalf.
Eligibility, terms and conditions and a £3 monthly fee apply.