They have been reliant on six steam boilers to power the hospitals, some dating back to the 1930s and requiring 24/7 maintenance support. But the NHS Trust is now investing £20 million into a programme that will transform the hospital environment for patients, slash the amount of energy they use and reduce the amount of money spent on energy bills.
"As an organisation that operates 24 hours a day and 365 days a year, we absolutely recognise our duty to protect the environment and use the energy that we rely on as efficiently as possible. We have been caring for people for generations – it's time that we take extra care of the environment too," says Trevor.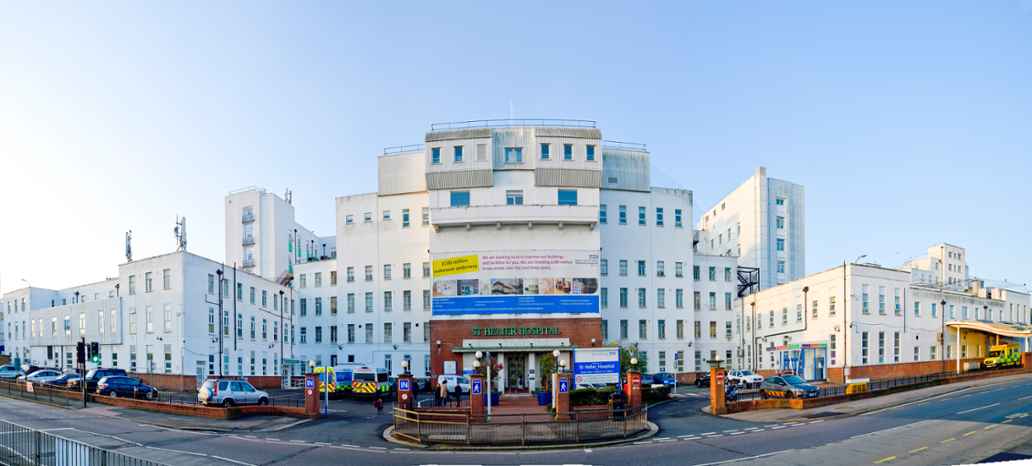 The overhaul has been made possible through financial support provided by Triodos Bank via The Mayor of London's Energy Efficiency Fund (MEEF), a new investment fund launched last year. The fund has been established by the Greater London Authority (GLA) with additional funding from the European Commission. It aims to help achieve London's ambition of being a zero-carbon city by 2050. It's the UK's largest dedicated investment fund for urban energy efficiency measures.
Philip Bazin, environment team manager at Triodos Bank UK, who has led the team working on the funding, says: "At Triodos we have over 20 years of specialist experience helping organisations to get renewable energy projects up and running to produce clean energy. However, increasingly as we transition to a low carbon, resilient and balanced energy system that is sustainable and fair for all, we'll not just need to find new sources of energy but be more efficient with what we currently use."
Green energy supplier Breathe Energy was commissioned to undertake the work for Epsom and St Helier under an energy performance contract, including replacement of the steam boilers, new lighting across the hospitals and new heating for the wards and departments. The upgrade​ is expected to deliver a 3,219t CO2 reduction.
The Trust set up the work through the Re:fit programme, a procurement initiative initially developed by the GLA for public bodies wishing to implement energy efficiency and local energy generation measures on their buildings or their estates.
Epsom and St Helier NHS Trust, offering a range of services, including cancer, pathology and surgery, also runs the second largest teaching hospital for trainee doctors in south London. The upgrades to the heat and steam networks will provide significant comfort improvements, and the lighting will also offer a visual improvement for staff, patients and visitors.
Triodos is supporting the £500m Mayor's Energy Efficiency Fund to help other hospitals, small businesses and universities save cash and cut carbon emissions. It's set to drive energy efficiency measures for public buildings, museums, offices, libraries, social housing and more.
Joanne Patrick, MEEF director from Amber Infrastructure Group, that manages the fund on behalf of the Mayor's Office, says: "MEEF seeks to address market failure in London's low-carbon sector by providing flexible and competitive finance to enable, accelerate or enhance viable green infrastructure. It's a key part of the Mayor's strategy to improve the capital's existing building stock – helping homes, businesses and public buildings to use less energy and save money on energy bills."
Further measures that could be funded through MEEF include battery storage, electric vehicle charging infrastructure, decentralised energy, small-scale renewables, and low-carbon data centres.
Find out more
Visit our 'Sectors we finance' page to find out more about how Triodos Bank supports projects and organisations that have a positive impact on society, culture and the environment.