Soil matters
Use a low nutrient mulch such as leafmould or straw, or even newly fallen autumn leaves, on any bare areas.

If it's early in the month, sow some

green manures

such as winter vetch or grazing rye, to protect and improve any bare soil over winter.

Empty the compost bin by bagging up compost from the bottom of the bin/heap. Store it ready for use next spring. Now you are ready to start a new mix.

If you have a worm bin, bring it under cover to protect against frost.
Herbs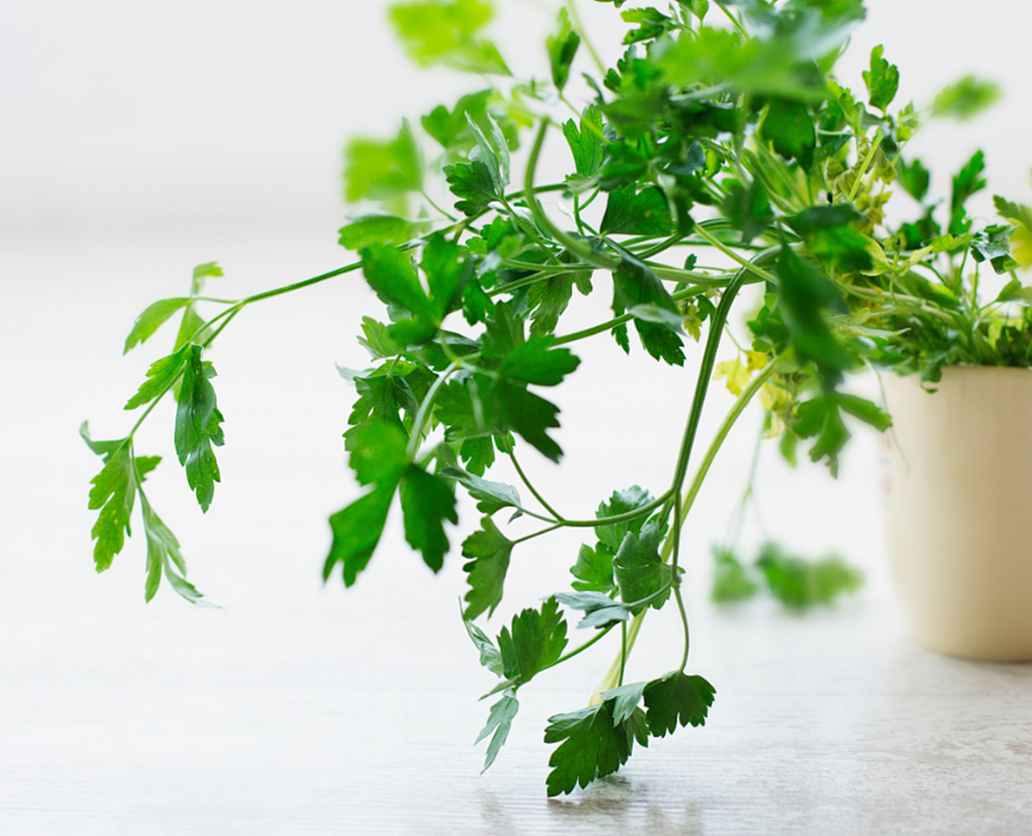 Parsley, rocket and coriander can still be sown this month.

Cut herbs for drying and use throughout the winter.

Save seeds of your organically grown herbs for next spring. Make sure they are dry, then store in airtight containers in a cool place.
Flowers
Remove dead and dying flower heads daily, to clear away potential sources of disease.

Don't cut back perennials too hard in the autumn 'clear up'. Hollow stems, tussocky plants and piles of leaves swept under a hedge make perfect overwintering sites for a huge number of beneficial creatures.
Greenhouse
The warm days and cool nights of this month require careful management - remembering to open and close the door/windows.

Water plants less frequently, and avoid wetting the foliage. Damp foliage = fungal spore germination. Throw out any leaves that start to develop a grey fuzz, or become slimy and brown.

If you bring plants into the greenhouse/conservatory check thoroughly for pests. Look for mottled leaves that would indicate spider mite, and treat with an organic spray. Remove rolled and webbed leaves, they indicate tiny caterpillars lurking. Shake off the top centimetre of soil to clear out any pests near the surface and replace with a layer of grit. Next spring shake off the grit, and replace with some clean potting compost.
Lawn and hedge care
Lawns can become very compacted during the summer so rake out any thatch, then aerate - either the whole lawn or just compacted areas.

Brush a soil conditioner, such as sieved leafmould, into the holes after aerating. Avoid any lawn food high in nitrogen at this time of year. It promotes growth at the wrong time.

To manage moss, poor drainage and other lawn problems see

the organic lawn

.

Leave some areas of grass long over winter. Many creatures will be hunting for overwintering shelter from now on.

Leave hedge trimmings tucked under the hedge, where they will provide the perfect hibernation site for a whole range of wildlife including hedgehogs and frogs.
Pond
Clear out your pond of weed, overgrown plants and any dead foliage before hibernation starts. Leave all plant debris in a pile by the side of the pond for a couple of days to allow creatures caught up in the strands to crawl back to the water.

Early in the month, before heavy frosts set in, is also a good time to set up a pond. You can plant it up in Spring.
About Garden Organic
Garden organic is a charity that brings together thousands of people who share a common belief – that organic growing is essential for a healthy and sustainable world. It aims to get everyone growing 'the organic way', through campaigning, advice, community work and research. You can find out more about the charity on its website or follow it on Facebook or Twitter.