Bore Place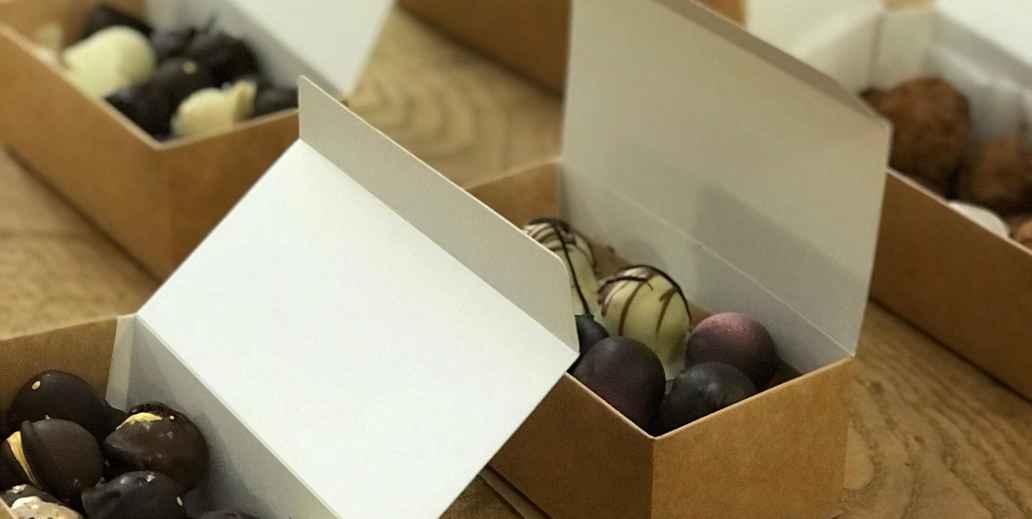 What: Christmas Artisan Chocolate Making
Details: Join professional patisserie chef Joanna Owens for a day in the kitchen making delicious handmade chocolates – the perfect gift for loved ones this Christmas. During the day, you'll learn to craft Belgian truffles and a variety of filled chocolates, with all ingredients used organic, fairtrade and locally sourced where possible.
Where: Bore Place,Bore Place Road, Chiddingstone, Edenbridge, Kent, TN8 7AR
When: 10am-4pm, Saturday 14 December
Cost: £75
How to book: Through Bore Place's website
Other events: Willow Christmas Decorations
About Bore Place: Located in Kent, Bore Place is a successful organic dairy farm and education centre. The farm is integral to the site's educational activities, which explore practical ways to work co-operatively with nature and people. Each year, over 10,000 people visit the farm, from primary school pupils to headteachers, and businesses to community groups. Finance from Triodos helped Bore Place to install solar panels, further improving its environmental credentials.
Hawkwood Centre for Future Thinking
What: Festive Willow Course
Details: Learn how to make natural Christmas decorations using willow and simple basket making techniques.You'll find out how to craft a willow wreath, plus other decorations of your choice, as well as discovering more about how willow is grown, harvested and prepared for weaving. All tools and materials will be supplied. A two-course lunch and refreshments are also included in the ticket price.
Where:Hawkwood College, Painswick Old Rd, Stroud, GL6 7QW
When: 9.30am-5pm, Sunday 8 December
Cost: £90
How to book: Through Hawkwood's website
About Hawkwood: Hawkwood College in Stroud is an educational charity providing courses and facilitating training in a stunning location in the Cotswolds. It brings together people and organisations from many backgrounds in support of creative endeavour, a flourishing community and a sustainable environment. A Triodos loan will support an urgent upgrade of power for the site. Hawkwood was also supported by Triodos for its bi-annual Seed: Planting Big Ideas event earlier this year.
Hestercombe Gardens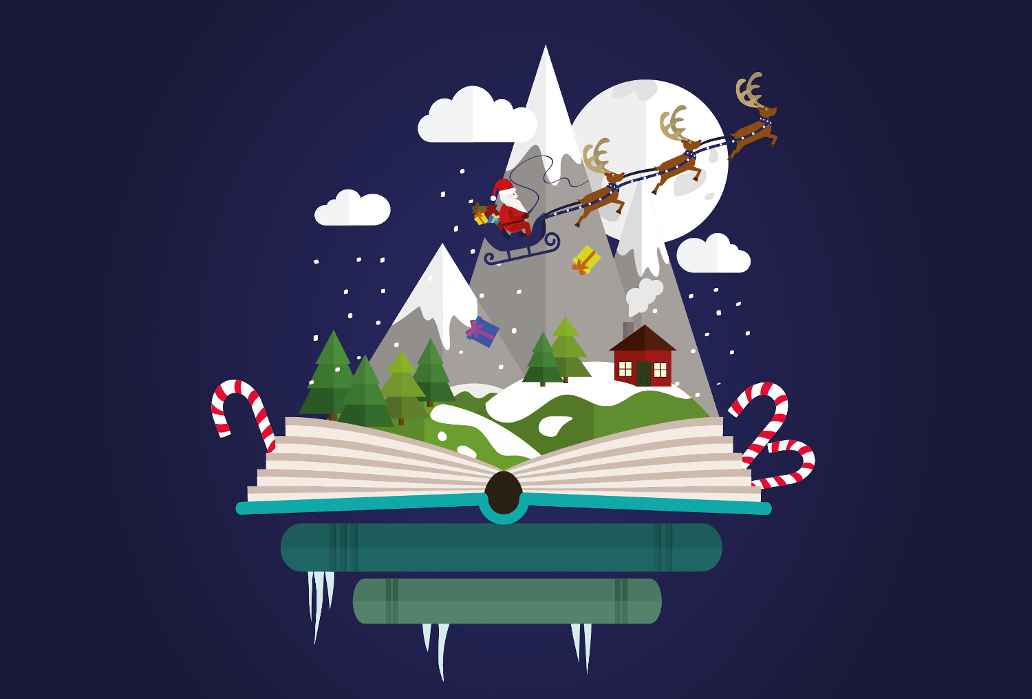 What: Christmas Storytelling Experience: The Reindeer's Gift
Details: Hestercombe presents a magical storytelling experience for the whole family to enjoy. Storyteller Alexandra Simson will transport the audience to a world where anything is possible You'll meet a young reindeer whose courage lightens the winter's darkness in this feel-good festive tale.
Where: Hestercombe Gardens, Cheddon Fitzpaine, Taunton, Somerset, TA2 8LG
When: Various dates, including Sunday 7 December, Saturday 14 December, Sunday 15 December, Sunday 22 December, Monday 23 December. 3pm and 4pm start times.
Cost: £6 child tickets (including all-day admission to the gardens), £3 adult tickets (including half-price garden admission), free for members
How to book: Through Hestercombe's website
Other events: Wreath Makings, Rag Wreath Making Workshops, Christmas Carols at Hestercombe, Festive Piano Suppers, Winter Lates, Christmas Theatre: The Elves and the Shoemaker
About Hestercombe Gardens: Hestercombe Gardens is situated on the outskirts of Taunton and considered to be one of the most important gardens in the UK. It boasts 50 acres of lakes, temples, cascades, tranquil woodland walks and terraces. The garden encompasses over three centuries of history and design and has recently undergone acclaimed restoration works. Hestercombe aims to restore, preserve and enhance the environment, fully embracing every opportunity to be sustainable, which includes generating renewable energy and protecting wildlife habitats.
Krowji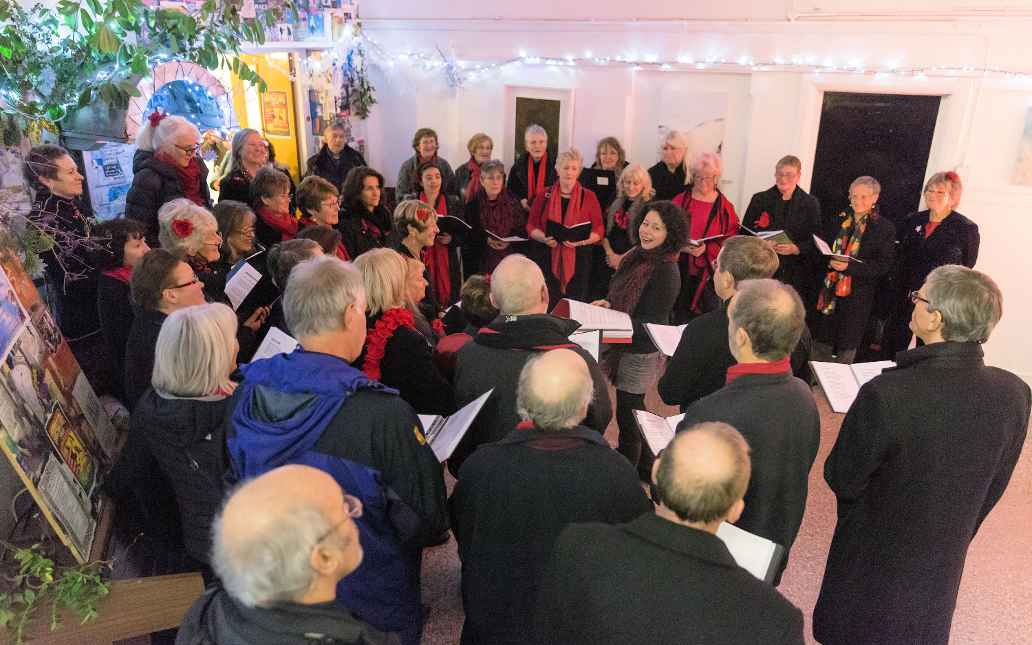 What: Krowji Christmas Open Studios
Details: Celebrate the season with art and craft at Cornwall's largest creative hub.Over the weekend, artists, makers and designers will welcome visitors to their studios to discuss their work and sell their unique produce. There'll also be pop-up performances from local musicians, as well as a Christmas choir.
Where: Krowji, West Park, Redruth, Cornwall, TR15 3AJ
When: 5pm-9pm Friday 29 November, 10am-4pm Saturday 30 November and Sunday 1 December
Cost: Free
How to book: Booking isn't required, but find out more here
About Krowji: Krowji is based in Redruth and is Cornwall's biggest creative sector cluster, providing studios, workspaces and meeting rooms for a wide range of creative businesses. Triodos Bank has assisted in financing construction of Phase 1 of the Krowji redevelopment, which added 50 new studio spaces to the site in 2015.
Out of the Blue Arts & Education Trust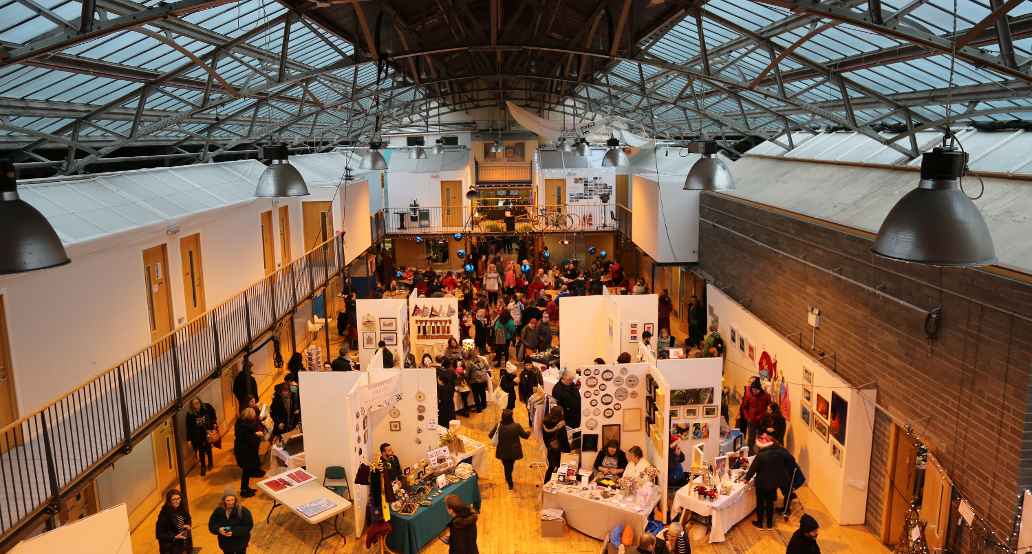 What: Christmas Arts Markets
Details: Arts and education trust Out of the Blue is hosting over 150 artists and makers who will be selling their work in the run up to Christmas. Expect paintings, prints, photography, jewellery, ceramics and more. Why not pop along to find some unique Christmas presents for family and friends?
Where: Out of the Blue Arts & Education Trust, 36 Dalmeny Street, Edinburgh, EH6 8RG
When: 11am-5pm, Saturday 23 November, Saturday 7 December and Saturday 14 December
Cost: £2 (£1 concession rate)
How to book: Booking isn't required, but find out more here
About Out Of The Blue: Out of the Blue Arts & Education Trust supports and promotes Scottish artists, having established a reputation for cutting-edge creativity in Edinburgh and beyond.
River Cottage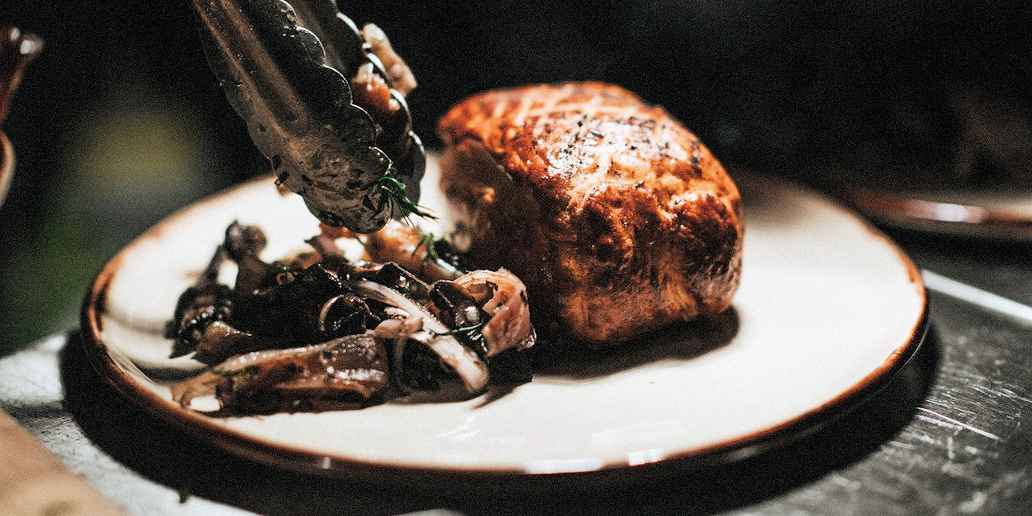 What: The River Cottage Midwinter Feast
Details: Triodos customer River Cottage is holding a number of Festive and Midwinter Feasts over the Christmas period, the perfect break from the busyness of the season. Why not take a peaceful winter stroll through the River Cottage grounds? Then cosy up in a beautiful restored barn while chefs treat you to the best seasonal and local produce.
Where: River Cottage HQ, Trinity Hill Road, Axminster, EX13 8TB
When: Various times, Sunday 1 December, Friday 6 December, Sunday 8 December, Saturday 14 December, Friday 27 December, Sunday 29 December
Cost: £55 (adult tickets), £15 (child tickets)
How to book: Through River Cottage's website
About River Cottage: A Triodos loan helped Hugh Fearnley-Whittingstall, food writer and broadcaster, to renovate a 65-acre organic farm in Devon, turning it into his cookery school, River Cottage HQ. The school teaches a wide range of skills including butchery, foraging, fishing and artisan baking. Triodos Bank finance has also provided working capital for HFW Interactive, the company which manages River Cottage HQ.
The Hamblin Centre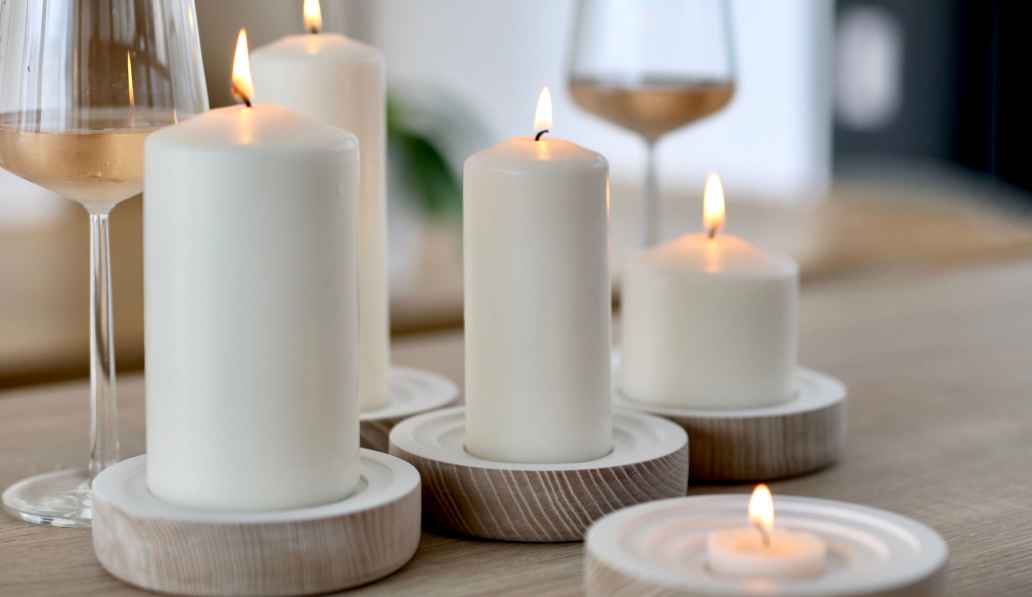 What: Candle Lighting Ceremony and Christmas Gathering
Details: Head to The Hamblin Centre to mark the winter solstice with a meditative time of quiet reflection. There'll be soothing music, readings, and an invitation to light a candle and dedicate its light to where it's needed most. Seasonal refreshments will also be provided.
Where:The Hamblin Centre, Bosham House, Main Road, Bosham, near Chichester, PO18 8PJ
When: 11.45am-2pm,Thursday 19 December
Cost: Free
How to book:Through The Hamblin Centre website
Other events: The Hamblin Centre is also holding The Mystical Meaning of Christmas
About The Hamblin Trust: The Hamblin Trust is a spiritual and educational charity working to improve the health and wellbeing of its members and the wider community. It runs a variety of events and activities, from yoga to laughter workshops, at its beautiful, peaceful venue and attractive grounds in Bosham, West Sussex. Triodos Bank lending is being used to finance the installation of retreat lodges in the grounds.
Unicorn Grocery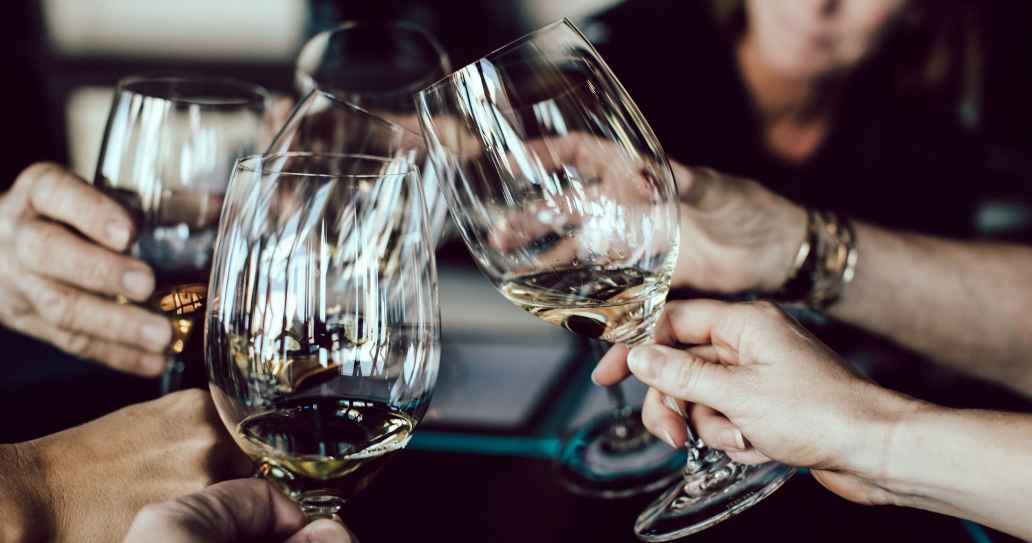 What: Winter Wine Tasting
Details: Join Unicorn Grocery for an evening or organic wine tasting this winter and try some seasonal delights from the co-operative's range. The event will be led by Vinceremos, the UK's oldest organic wine specialist and a Unicorn Grocery supplier.
Where:Unicorn Grocery, Manchester, M21 0BN
When: 7pm-9pm,Monday 9 December
Cost: £4
How to book: Through Unicorn Grocery's website
About Unicorn Grocery:Unicorn Grocery is an independent whole-food store in Chorlton, South Manchester. Since opening in 1996, the workers co-operative has offered a wide range of fresh local, organic, fairly traded and wholesome food, and become one of the largest and most successful whole-food outlets in the UK.
Wasps Artist Studio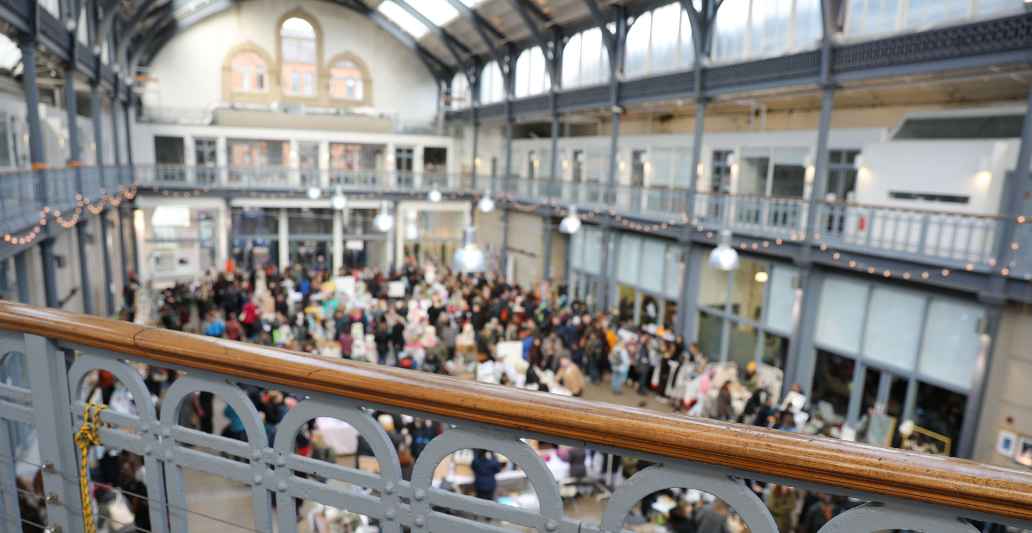 What: Wasps Winter Artist and Maker Market
Details: Wasps Winter Artists and Makers Market is back for the third year running, once again showcasing work from its studio holders and other makers from across Scotland. The unique market is the ideal place to support artists, makers and independent businesses while doing your Christmas shopping. This year is the biggest event yet with over 80 talented stall holders!
Where: The Briggait, 141 Bridgegate, Glasgow, G1 5HZ
When: 11am-5pm, Saturday 7 December
Cost: Free
How to book: Booking isn't required, but find out more here
About Wasps Artist Studios:Wasps Artist Studios is one of Scotland's largest arts organisations - supporting, sustaining and developing the country's vibrant arts community by providing affordable workspaces for artists and the cultural community. Triodos Bank has worked with Wasps since 2004, providing loans to support the refurbishment of studio properties in Edinburgh, Glasgow, Irvine, Aberdeen, Newburgh and Kirkcudbright.
Know where your money goes
We believe banks should be open – that's why we publish details of every organisation we lend to. We're proud to finance inspiring businesses and charities, and want to show you the impact your money is having. Together we're building a more sustainable society. See who we're financing near you and around the world.