The Harmony Principles' philosophy suggests that the solutions to our most pressing modern challenges, from climate change to poverty, can be found through looking at the natural order and proportions in areas such as geometry, nature and design.
We talk to one of the speakers, Patrick Holden, founding director of the Sustainable Food Trust, to find out more.
What do the

Harmony philosophy and principles mean to you?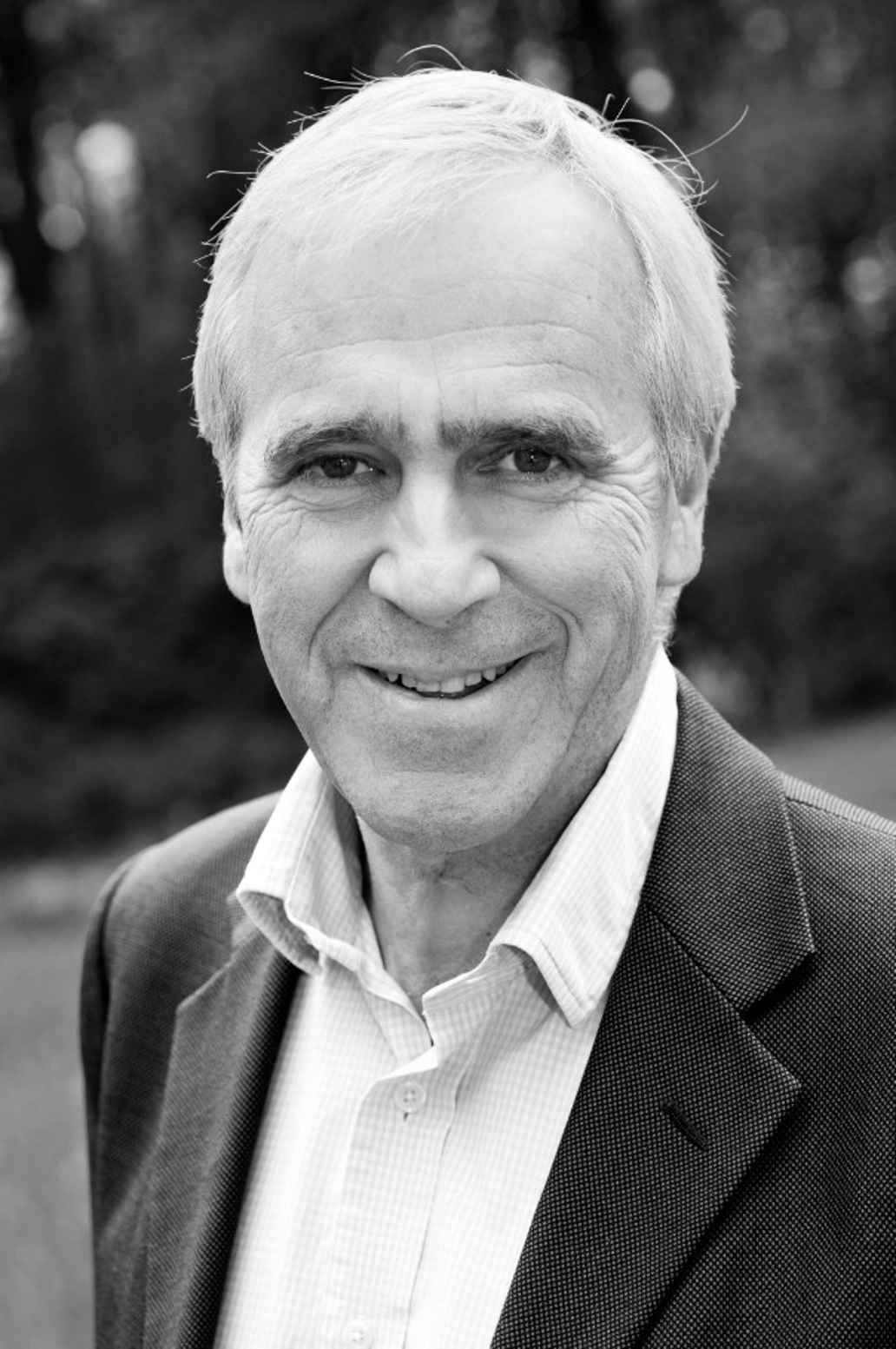 They remind us that we can make sense of the world in which we find ourselves in a new way, taking account of the influence of these fundamental laws, which lie behind everything we experience as we go through our lives.
These are mathematical laws which express themselves in nature – for instance, the Fibonacci sequence, which informs aspects of the growth of plants; the mathematics of harmonic principles behind the musical scale; the golden ratio, that we can find everywhere and which Georgian architects used in designing the proportions of rooms, doors and windows in their buildings; the so-called 'sacred geometry', which enabled great Gothic cathedral builders to construct churches that influenced the state of those that visited them.
Until recently the theme of Harmony in food and farming had not been explored in depth, so at the Sustainable Food Trust we took it upon ourselves to review the activities we already engaged with through a harmony lens. Initially, this took the form of a conference in Wales, which attracted a large number of delegates and keynote speakers such as Dame Ellen MacArthur and Sir John Eliot Gardiner.
As with so many other related fields of human activity, during the long period of human history where we've been ruled by reductionist and compartmentalised thinking, agriculture has been dominated by the mindset of industrial farming. It has been fascinating to see that all the work we have done over the eight years of our existence can make better sense if we are mindful of these Harmony principles manifesting in each and every one of our work strands.
As an example, farmers have tended to see themselves as being separate from nature and this has resulted in us marginalising biodiversity and conservation to the outside perimeter of otherwise intensively farmed fields, whereas in fact if we farm in harmony with the grain of nature, wildlife can perfectly well coexist with sustainable food production.
Why is the Harmony approach relevant to us all?
The principles encourage us to ask questions, exploring together the ways in which the laws and principles are affecting the processes of nature. In the case of food, that is in relation to the production of vital, healthy food and it is relevant to anyone who eats – which means everyone – and who has an interest in making sense of the world and exploring the deeper meaning of the world in which we live and work.
We created The Harmony Project in 2018. It recognises the impact of human activity on the natural world, and humankind's increasing disconnection from nature. The Project is founded on the strongly held belief that the solutions to these problems are close at hand. By learning from nature about principles that maintain balance, wellbeing and Harmony – and from studying the teachings of timeless wisdom and traditions – we are able to create healthier and more sustainable systems, and ways of living and being.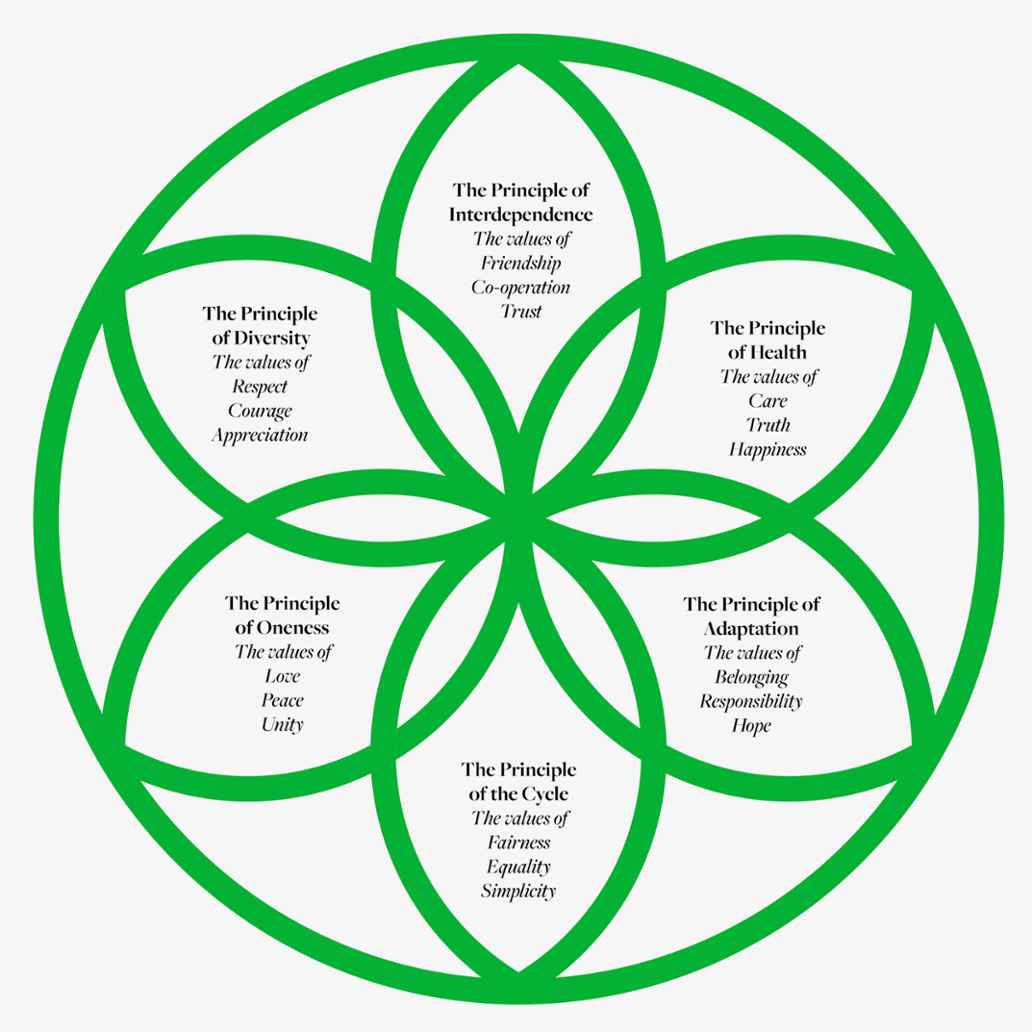 What are other ways of looking at the principles?
There are lots of aspects. Themes we explored in our Harmony in Food and Farming Conference in 2017 included harmony and the circular economy, the farm ecosystem, the integration of food production and nature conservation, the role of education, relocalising food systems, biodynamic agriculture, music, diet and health, the carbon cycle and a fascinating exploration of systemic discord which helps us to understand the forces which prevent principles of Harmony from manifesting in all aspects of life.
What roles do you think money and banking might have to play?
Right now, it feels like the banking sector has lost sight of its social purpose and devalued the importance of having strong connections to communities and the wider economy. It starts with banks being transparent and clear about how their products and services will create value for their customers, clients, investors, as well as society. Given that Triodos focuses on creating a society that protects and promotes the quality of life and that it has human dignity at its core, the bank is uniquely placed to support organisations and businesses that understand and apply the principles of Harmony.
Taking the example of food and farming in particular, the Sustainable Food Trust has been working on a project called True Cost Accounting, which aims to include the impact of farming and food systems on nature's balance sheet of natural capital, including the soil, the air we breathe, biodiversity, and environmental pollution of all kinds, which often affect human health. Until now, the accounting systems which predominate have failed to place a value, either positive or negative, on these external costs - as a result of which farming systems and food products that are causing damage to the environment and public health appear cheap, and sustainable products conversely expensive.
These distortions need to be corrected, and we are delighted that Triodos Bank has been supporting the Sustainable Food Trust in developing an internationally harmonised framework for farm sustainability, quantifying and then monetising the damage or the benefits, thus enabling policymakers to intervene and ensure that the polluter pays and sustainable food producers derive increased income from the benefits they deliver.
About Patrick Holden
Patrick is founding director of the Sustainable Food Trust
The Sustainable Food Trust is a registered charity that was founded by Patrick in 2011 in response to the worsening human and environmental crises that are associated with the vast majority of today's food and farming systems.
Triodos Bank Annual Meeting will take place on 24 April at St George's Bristol. Attendence is open to anyone and tickets are free – visit our event page to find out more and sign up.