While meeting a classroom full of economics amateurs in Manchester, journalist Aditya Chakrabortty neatly sums up the traditional idea of the subject – for many "economics is something that's done to them, by people sitting far away in Westminster or the City."
This distrust in the profession was echoed in a recent University of Bristol survey, where 40% of people agreed that it had become more difficult to understand economics to inform decisions for voting in elections and referendums.
Yet more and more, we are hearing from economists that want to rip up this old model and start anew. In her seminal book Doughnut Economics, Kate Raworth poses the question: "What if we started economics not with its long-established theories, but with humanity's long-term goals, and then sought out the economic thinking that would enable us to achieve them?"
Similarly, several organisations have been set up to look at alternatives to traditional economic measures. For example, Happy City launched its Thriving Places Index in 2017, a wellbeing-focused alternative to Gross Domestic Product (GDP) as a measure for progress and growth.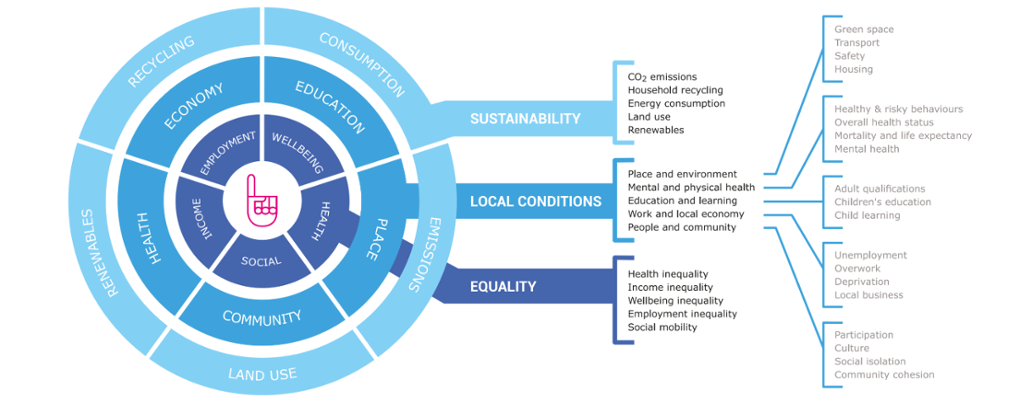 These academics and organisations, which explore the potential power of economics to make positive change, are also encouraging people to learn more and to question the current systems. They want to publicly discuss how economics could help solve the problems facing us all – whether that's tackling the climate emergency, contemplating health care for an ageing population or reducing inequality.
Suddenly, from the dusty realms of university libraries, economics can be brought to life and made to feel highly relevant to the pressing social and environmental issues of today.
So where can you join in the debate?
Economics for all
This year, the Festival of Economics returns to Bristol (19 – 22 November 2019) to shake off the discipline's fusty image and ground it firmly in the everyday. It promises to deliver a broad and inclusive agenda of talks and discussion, covering topics such as employee ownership, social care, pay inequality and the green economy.
Explaining why Triodos Bank UK supports the festival, chief executive Bevis Watts says: "Our belief is that the financial system and our economies are inherently linked to the natural environment and the health of our society. Their stability and success is dependent upon them, particularly in a time of environmental and ecological emergencies. It is therefore time we promote more alternative thinking as we can no longer measure success purely in terms of growth when our resources are finite – and we can work harder to create a global economy that works better for people and planet."
With a general election planned for December, the timing of this year's festival is more fitting than ever before. As Professor Diane Coyle, economist and programmer, explains: "We aim to make economics entertaining for the public. But more than that, we want to help people engage. Our ability to vote is a great privilege: it's vital that we all have some basic economic knowledge to help inform our political decisions."
The festival is highly regarded for offering some events free of charge and accessible pricing elsewhere. It includes a day for schools to debate economics issues with free entry, travel grants, and free attendance at the wider festival events. It also includes an annual schools' competition where six schools compete against each other on solutions to pressing economic and societal problems.
Events to look out for in the festival programme:
"Each year, experts from around the world debate with each other – and their audiences – some of the key economic questions of our time," says Andrew Kelly, director of Bristol Cultural Development Partnership. "We're honoured this year to have over 40 speakers looking at a wide range of important issues. We remain committed to grow the festival and reach new audiences that might not otherwise."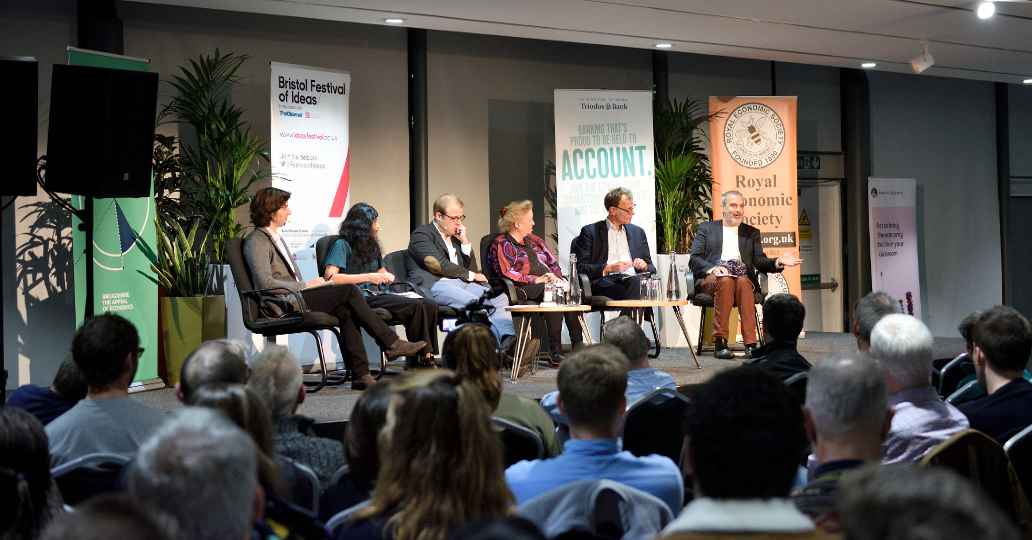 Bevis Watts continues: "We should not focus on growth for growth's sake and the single measure of GDP, an outdated metric incapable of connecting our economy with social and environmental outcomes that determine our wellbeing and future prosperity. It is time to redirect our banks and the flow of money in the economy, and we need greater transparency on how our money is used, to understand its impact and to know where to direct it to create the conditions for people to thrive.
"The festival facilitates a lively and important discussion about our economic future and some of the big trends, such employee ownership or how we pay for social care. It's great to see people of all ages and backgrounds attending."
How else to get involved with new economic ideas
Listen in
Get online

CORE Economics is a free online platform, which offers an introductory course on economics. Its goal is to introduce people to the economic perspective on subjects like innovation, inequality, and environmental sustainability – all current social and political issues.

Read more
About the Festival of Economics
The festival takes place in Bristol from 19-22 November 2019.
The festival is produced by Bristol Cultural Development Partnership, which also programmes the year-round Festival of Ideas, and is expected to draw over 5,000 people.
Find out more, as well as purchase tickets on the festival's website
Get involved on Twitter: @FestivalofIdeas #economicsfest