First car, first house, first job – all of these 'firsts' can be daunting, full of unknowns and new jargon or terminology to get your head around.
Exploring investing for the first time can feel the same, which is why we've created a guide with sustainable money experts Good with Money to explore the key things you need to know and what to consider.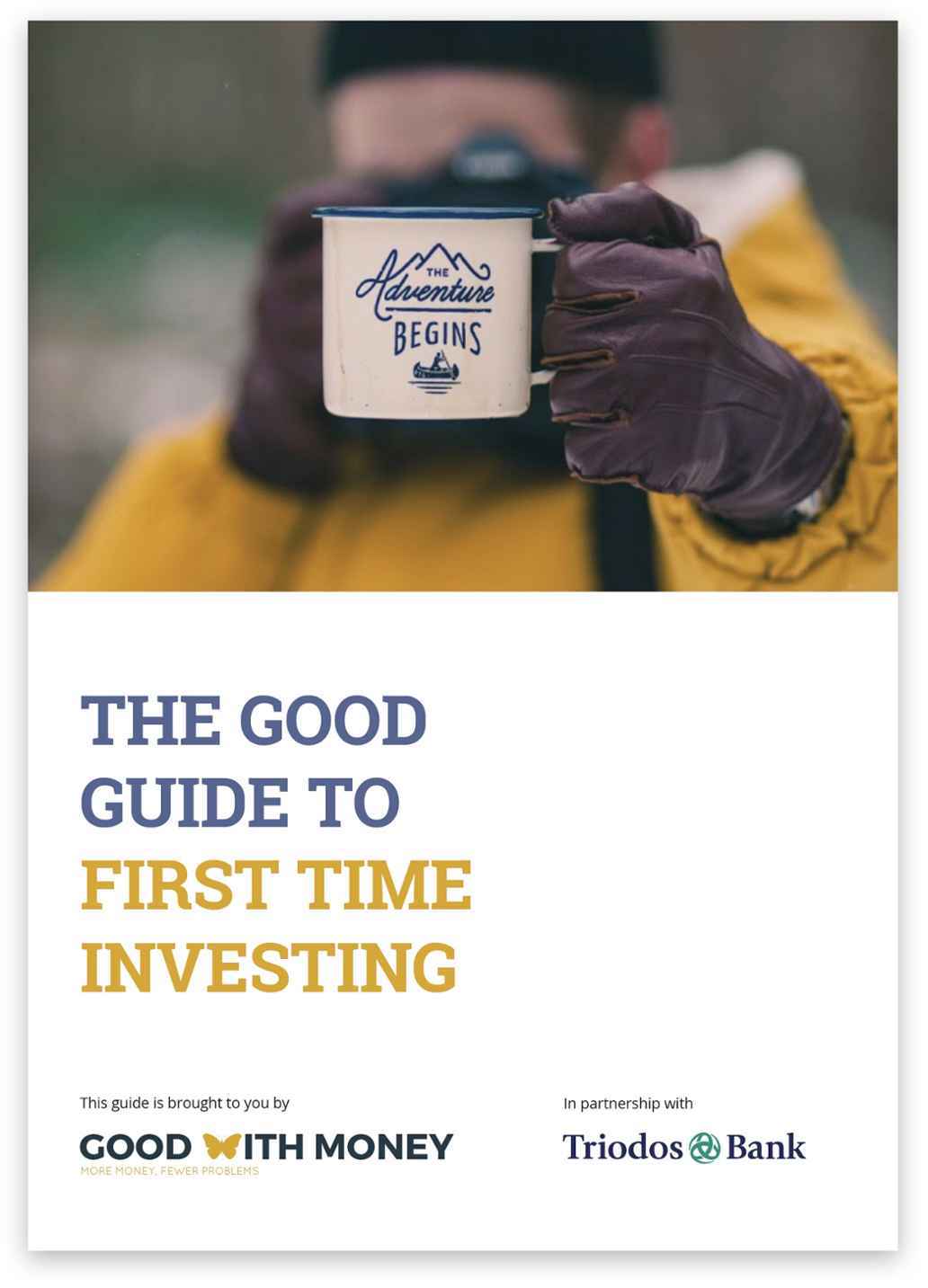 While the guide can be used for any type of investing, its focused on first time investors and those particularly interested in impact investing. This is because we believe impact investing can be a driving force in the transition to a more inclusive and sustainable world, and we're not alone as year-on-year it continues to grow in popularity with people wanting to make a return and have a positive impact on society and the environment.
The guide is a handy roadmap for a first-timer's investment journey, covering financial behaviour, managing debt, saving and investing, and first-time investor options through ISAs (Individual Savings Accounts). In addition, with more young people investing for impact it explores the challenges they face in relation to having spare cash to invest, and if they do, the opportunity to benefit from compound interest. Although, it's important to remember with any type of investing returns aren't guaranteed and you may not get back the full amount that you invested. ISA rules also apply.
Lisa Stanley, co-founder of Good with Money, said: "We know more people are exploring investing, especially investing sustainably and yet it can be a minefield to try to understand what option might suit you. The marketplace is flooded with 'good' investments, so it's hard at times to see what investment could really align to your values and what impact you can expect, so research is key. The guide gives a great overview of the key things to look out for if you're thinking of exploring investing and we hope it helps you to discover investing for impact as a good option to create a future that's right for you and the planet."
Please note, the guide doesn't contain financial advice and if you're unsure about whether any investment product meets your needs then you should seek the advice of an independent financial adviser.
Download The Good Guide to First Time Investing

Start exploring how impact investing can work for you.