In 1992, founders Jock Ledger, Chris Northen and Paddy Johnston noticed a gigantic amount of usable goods being thrown away every week: neighbourhood bins were brimming with material that could be reused or recycled. In response, they started up a local community recycling collection point in their local community centre. This quickly turned into signing up 17 subscribers for a GreenBox kerbside collection scheme that over time has increased to around 10,000 customers throughout Brighton & Hove.

The focus of their business is to put as much useable material back into the product life-cycle as possible. Rather than only focus on some of the most common recycled materials as some council schemes do, Magpie has created a circular network that can accommodate a vast array of 'wastes'. In addition to the basics of paper, card, plastic bottles and glass, they can recycle tetrapak, plastics marked 1 and 2, tinfoil, carrier bags, cans and other metals and textiles. Moreover, Magpie hand sorts all materials, which eliminates the risk that contaminated recyclables will be sent to the landfill in error. For all this, they charge only £1.59 per week, dramatically reducing customer's carbon footprint.
However, the recycling industry in the UK is not yet at the scale to be the foundation of a strong balance sheet so Magpie chooses to operate their collection scheme at a loss. To subsidise this core part of their mission, they've created a profitable income stream by seeding local upcycling micro-businesses. They have one supplier that turns their metal waste into burners and BBQs. Another does wordwork. And there is a niche soft furniture business that renews and updates interior furnishings. All of these products are then sold in their local shop, Shabitat. It's an intelligent way of using the demand in one area of the market to underwrite the growth in another.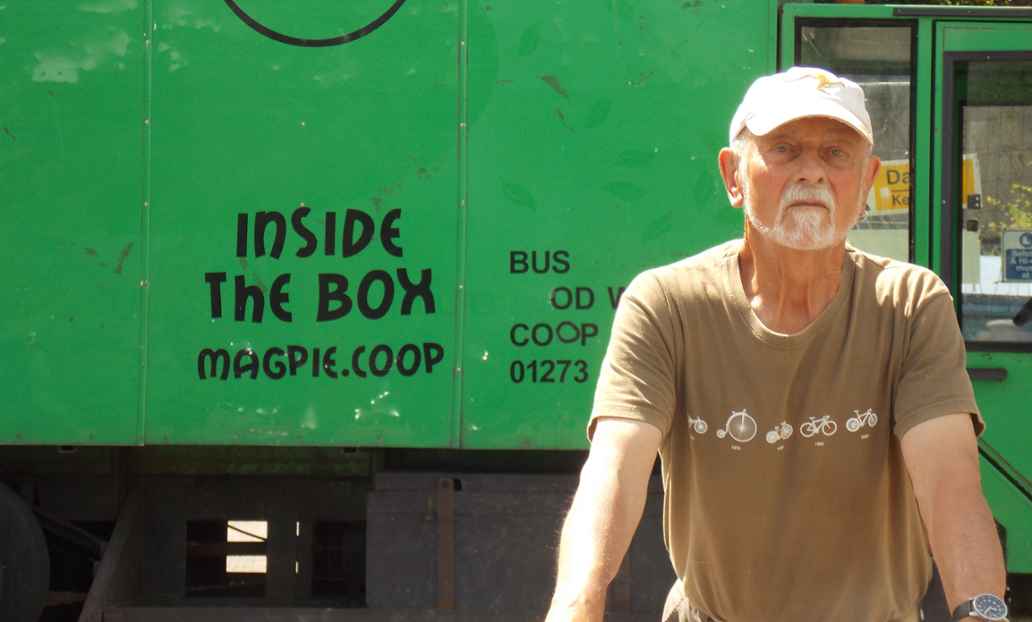 Business continues to be steady and Magpie has seen an increase in interest since the Brighton & Hove council decided to send a portion of city waste to an incinerator. Yet recycling as a whole is a concept that Magpie would like to see have more take up with homeowners and businesses. Food packaging is a huge area of concern: many shoppers don't have an option but to buy food in non-recyclable plastics and Magpie hopes to bring attention to this gap in the circular flow of materials.

As an ethical company and a co-operative, Magpie seeks to approach all their business areas with an attention to people and the planet. That's why they choose to bank with Triodos. "It's important to us that we grow sustainably and ethically," says Tracey, bookkeeper at Magpie. "How we handle our money is a huge part of that, as we're interacting with our bank on a daily basis. For the same reason that we choose recyclable paper or use electric vehicles where possible, Triodos fits into both our mission and our approach to growth."

Looking to grow your business? Find out more about a loan from Triodos Bank.