With the hot topic of single-use plastics on the agenda, Triodos Bank recently hosted its most popular networking breakfast to date, with speakers from Eunomia and Boston Tea Party.
The sell-out audience of over 80 guests from across the regional business community was greeted by Simon Crichton from the business banking team at Triodos. Simon introduced the topic up for discussion: how businesses can put sustainable strategies into action, in particular with regards to plastic.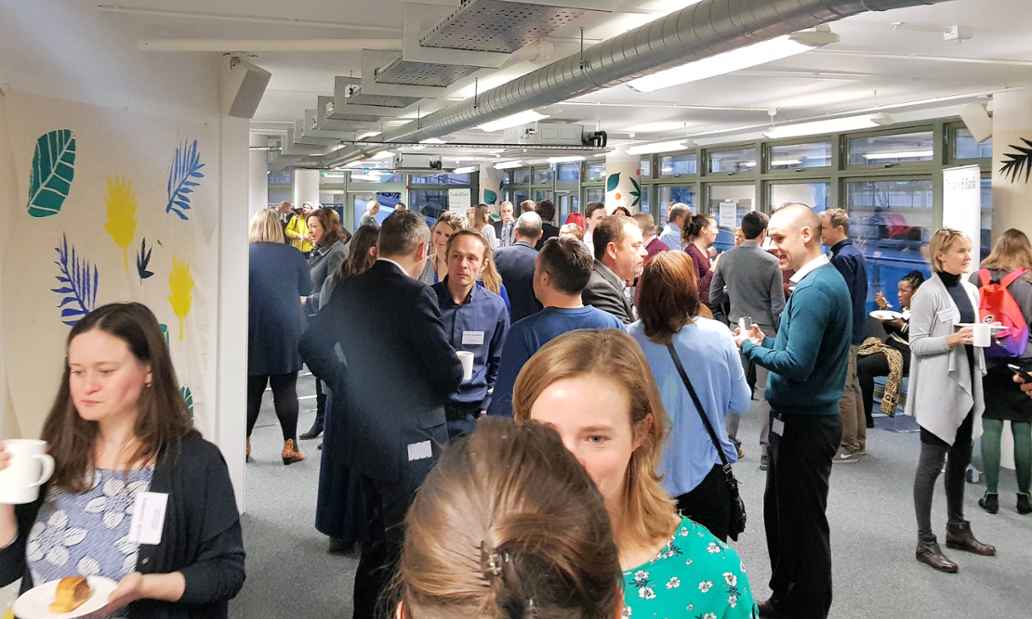 Eunomia's Dominic Hogg took to the floor to share statistics on the plastic waste that is being found on UK beaches, and examples of how Eunomia has been helping policymakers, global retailers and local SMEs to improve the picture. He urged businesses to help customers move away from convenience culture and promote a circular economy, and emphasised that businesses that want to do the right thing should be supported by government policy.
This lead the way for Anita Atkins, brand director at the legendary South West café group Boston Tea Party, to bring the rejection of convenience culture to life. She spoke about why the company has taken the brave step to stop issuing single-use coffee cups altogether and the impact that it has made – to sales figures, landfill waste and employee engagement.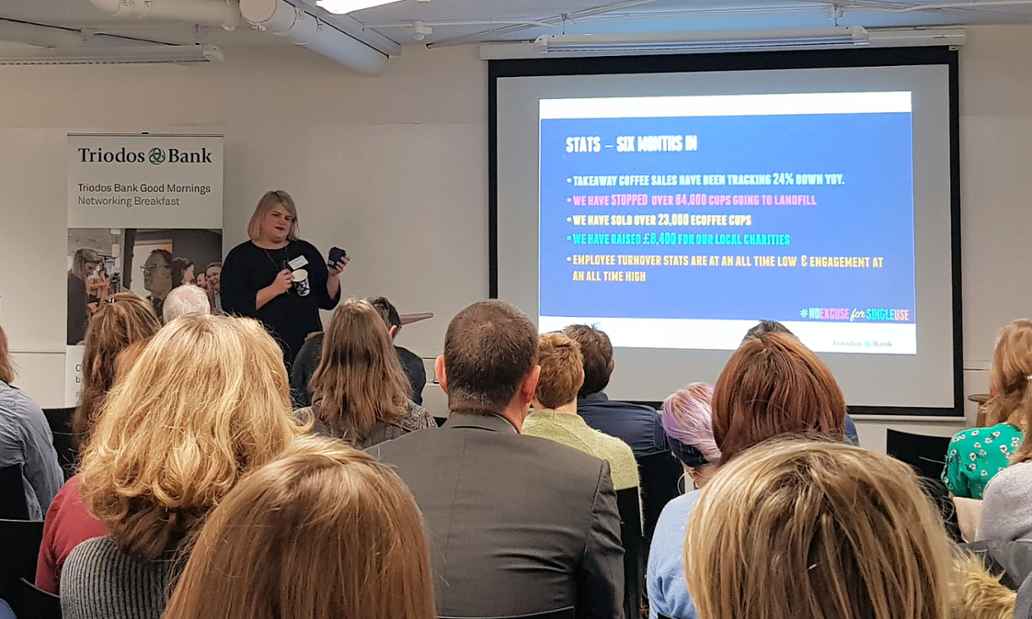 The panel then gathered to answer questions from the floor, covering a range of themes from bottled water and buzzwords for 2019, to plastic tax and business advice.
Simon Crichton, food, farming and trade team manager at Triodos Bank, said: "Plastic pollution is just one of the many sustainability issues that face organisations in Bristol and beyond. It was fascinating to discuss how we can work together as a community to put sustainable business strategies into action, and how finance can play a role in supporting businesses to take on these challenges and work for positive change."
Dominic Hogg, chairman of Eunomia, said: "This event made clear that the wider business community is waking up to the problem of plastic pollution. Businesses, both large and small, are looking to make sense of the clamour for change and make the right decisions, and we hope that this event helped to foster some ideas, as well as give them the courage to take that leap."
See all of the engagement with the event using #triodosgoodmornings
To find out how you can attend our next networking breakfast event, and sign up to the newsletter, head to our events page.
You can also discover more about Triodos Bank's business banking services here.