Why are you so passionate about environmental issues?
I first became interested when I realised how fundamental the environment is for everything else. It's literally like asking ourselves, do we want to live?! I derive so much happiness from the natural world and moments with wildlife, so environmentalism has turned into a source of joy and peace. We depend on our environment for every breath of air, mouthful of food, and sip of water. And we need to speak for the voiceless: the other species we share this world with, vulnerable communities who will be hit hardest by change, and of course future generations.
Do you think we're making progress in addressing the environmental emergency?
I do believe we are seeing the political will emerge: the UK government declaring a climate emergency and committing to net zero by 2050, for example. Whether that is ambitious enough to meet the science, is another question. Earlier this year, leading environmental NGOs warned the government that spending on low carbon initiatives, rewilding projects and other land management schemes, needs to at least double next year to avoid an even greater ecological collapse. Can we see that level of commitment?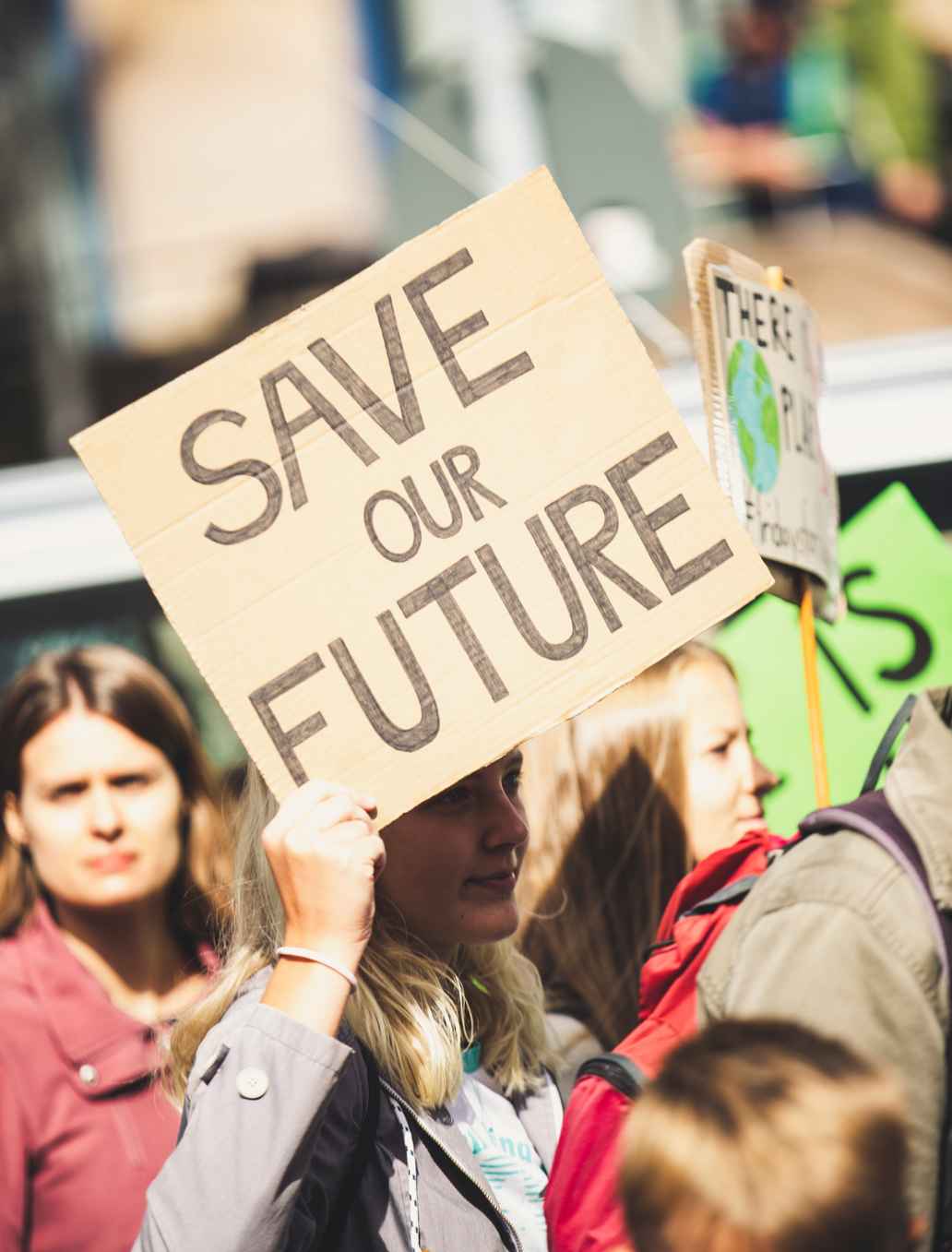 Which person do you most admire who's trying to make a difference?
Right now, all the youth climate strikers around the world have my heart. They have shown a boldness and commitment which has cut across the political white noise.
Apart from setting up your own B Corp social enterprise, Impossible, what are some things you do yourself?
I'm far from perfect, but I do try to be conscious about the companies I support and work with. I have an electric car and use Ecotricity for my electricity. Switching to Triodos Bank was part of this journey, too. I'm careful about the sourcing of food, eating mostly vegan and trying to support local and organic producers. This summer, my daughter and I started beach cleans (she loves it!). Of course it's difficult, but I think personal choices and actions are not to be under-estimated, in terms of their direct impact and the way they influence corporate and political policies.
Why did you become a Triodos current account customer?
I've long been a believer in the power of voting with your wallet, and purchasing power – supporting fair trade, eating vegan or organic, etc. Yet we don't often consider the way our money supports industries in subtler ways. A few years ago, I went into my (old) bank and asked them about their investment policies – I wanted to know if I was accidentally investing in the arms trade – and the response I got was pretty awful! The big UK banks continue to pour money into the fossil fuel industry – more than £150 billion since the Paris Climate Agreement. I had heard about Triodos and their policies around ethical investing and so was excited when the current account launched and became an option.
A lot of news about the environment can be quite depressing. What shows you that there's hope?
We're waking up. Kids are taking to the streets. People are making informed daily choices. Businesses and politicians are making bold commitments. Scientists and technologists are innovating at fast rates. Put simply, most people care. I remain optimistic we can move in a better direction. We just have to realise the value of wildlife and nature in our lives – literally giving us life! In doing so, we may find ourselves happier too.
About Lily Cole
As an advocate for sociopolitical and environmental issues, Lily Cole has employed technology, writing, filmmaking and public speaking as means to build awareness and encourage dialogue. Lily was awarded a First Class BA in History of Art from Cambridge University in 2011. In 2013, she co-founded Impossible.com: a technology company that uses technology to solve social and environmental problems.
Lily was the youngest model to appear on the cover of British Vogue, and was listed by French Vogue as one of the top 30 models of the 2000s. Lily began working as an actress when she was six years old, then returned to film when she was 16 in Alice in Wonderland. Over the past 10 years, she has made over 15 films and performed at the Globe, The Old Vic theatre and Trafalgar Studios. Lily has written and presented several documentaries, shoots photography and has directed several short films.
Change your bank, change the world