Yet some investment managers are looking to support a more holistic economic model and ensure that their investors' money is only supporting companies actively trying to make the world a better place.
Triodos Investment Management (Triodos IM), the fund management arm of Triodos Bank, has always applied a rigorous approach to selecting companies for investment. Its innovative strategy identifies six global trends and challenges, derived from the United Nations Sustainable Development Goals. All companies within the impact funds must contribute to corresponding areas identified for improvement, which include sustainable food and agriculture, renewable resources, social inclusion and the circular economy.
"To transform the economy for a sustainable future and meet the Paris Agreement targets, we must carefully consider the role of the finance sector and its investment choices. We strongly believe there is an enormous potential for investors to use their money for good," says Adam Robbins, Triodos IM's senior UK investor relations manager, highlighting the importance of the ethical investing movement.
As the sustainable investment landscape continues to develop, Triodos made a conscious decision to rename its funds this year to more closely align with its impact investment proposition. Throughout 2019, the newly titled Triodos Impact Investment Funds have been making waves in a busy market and have now been recognised with a number of industry awards.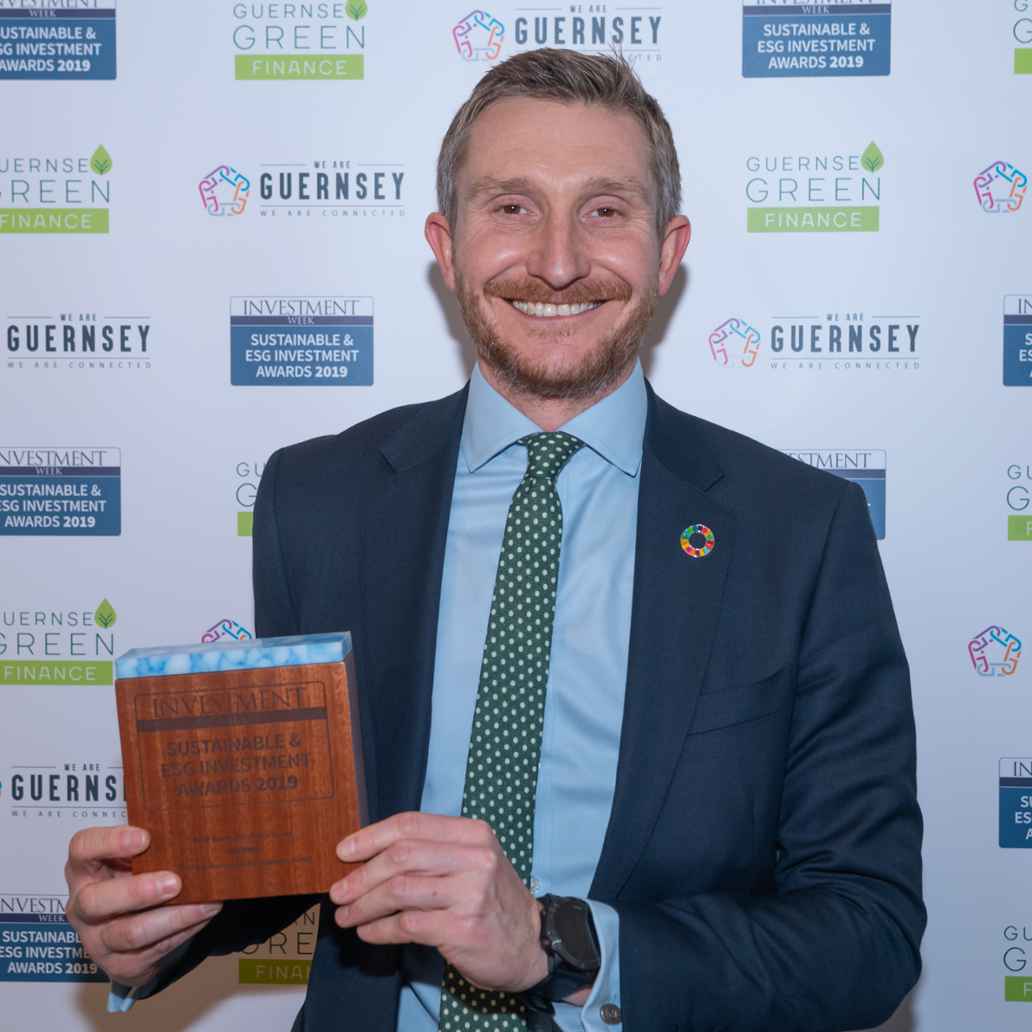 In November, Triodos won the 'Best Sustainable Investment Fund' category at the 2019 Investment Week Sustainable & ESG Investment Awards. The Triodos Global Equities Impact Fund, managed by Triodos IM, invests in a range of large listed companies working towards a more sustainable future, using the six global trends and challenges from its strategy.
Now in its twelfth year, Investment Week's Sustainable & ESG Investment Awards showcase expertise and commitment to investment factors that take into account environmental, social and governance (ESG) criteria, as well as good corporate behaviour. The awards recognise those at the forefront of facilitating or investing in themes on the environment, ethics, as well as social and corporate responsibility, and whose work promotes a greater understanding of the sector's potential.
The recognition comes off the back of a number of other awards for the Triodos impact funds. Environmental Finance recently recognised Triodos IM for 'Best ESG Reporting by a Mid-Sized Manager' in recognition of online impact reports produced to highlight the firm's role as an impact investor. Last month, the prestigious Impact Award was presented to Triodos IM at the Impact Investment Academy, celebrating a long-time commitment to financing positive social and environmental impact across asset classes.
Adam adds: "In an increasingly competitive environment, these awards recognise our desire to offer funds that demonstrate a model for impact investing that enables investors of all types to support high-impact projects. These companies are playing an important role in addressing some of the global challenges we are faced with today."

Discover impact investing with Triodos Bank
Like all investments, your capital is at risk – investments can go down as well as up, currency fluctuations can affect the value of your investment and you may not get back what you put in.
Find out more about the Triodos Impact Investments funds.