"Making music contributes to a vibrant society," says Triodos Investment Management's Henk Jonker. "Brain research has shown that making music has a positive impact on memory development."
"Yamaha not only makes musical instruments and advanced recording equipment for music studios, but also runs its own music schools in Japan and other Asian countries. The company thus makes creating music accessible to children in the rapidly expanding middle classes of many Asian countries. This social involvement really appeals to us."
While these could be good arguments for investing in a renowned manufacturer of musical instruments, what if this company does not exclusively use certified wood? Henk explains why that doesn't instantly rule it out from investment:
The Triodos investment funds apply strict criteria when selecting listed companies. Does Yamaha meet all those criteria?
Not quite – because for the production of some of its instruments the company uses wood that has not been certified as sustainable, for instance by Forest Stewardship Council (FSC). And of course, that does not align with what we expect from the companies we invest in – i.e. that all wood must be certified.
However, Yamaha has an exceptional position. For the production of certain instruments, it needs to use various unusual types of wood that are grown especially for Yamaha by a small number of forestry companies, mainly in Scandinavia and North America. For most of these types of wood sustainable certification is not even available.
That could also have been a reason to not invest in the company.
Absolutely, and it was quite a dilemma. But we take a broad and comprehensive view of the companies that we invest in and base our decision on that. Yamaha is a sustainable and socially engaged company in many respects.
How is that apparent?
Take for instance the wood that it uses. The company has an extensive questionnaire that it uses to assess all the forestry companies that it deals with once every three years. This questionnaire is very similar to the list that certification organisation FSC uses to assess wood producers. The fact that Yamaha takes such a thorough approach to its assessment gives us faith in the company's sustainable ambitions.
Moreover, Yamaha does buy certified wood whenever this is available. A case in point is African blackwood, which is used for making instruments such as oboes and clarinets. Certification is available for African blackwood and Yamaha only sources it from certified producers – who are almost exclusively in Kenya. Linked to its sourcing of wood in that country, Yamaha has set up a number of social programmes for the local population of regions where the wood is produced, for instance subsidising schools and employment programmes.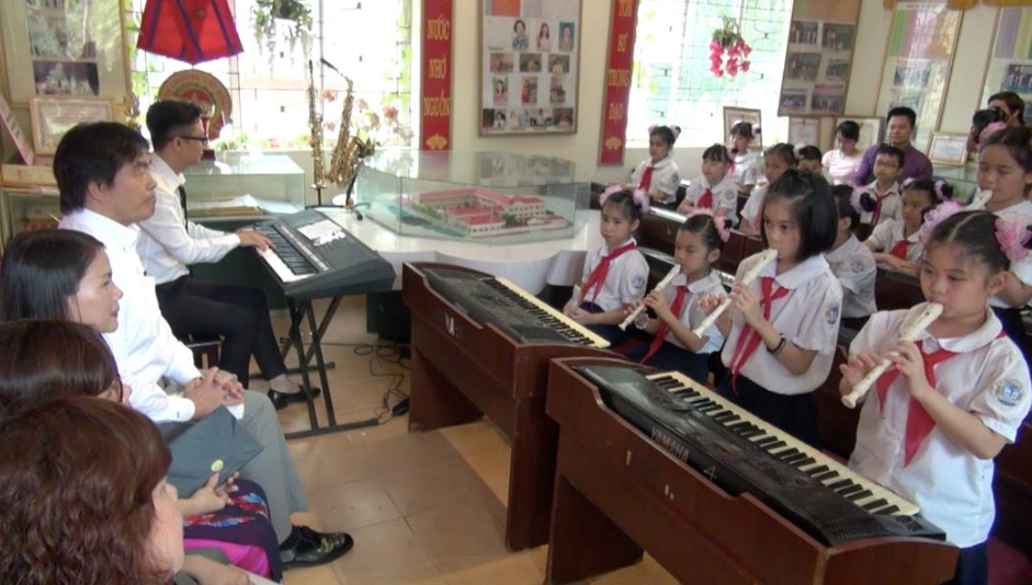 How do you monitor whether Yamaha continues to operate sustainably enough?
We maintain an intensive dialogue with all the companies that we invest in, including Yamaha. Last year we had two extensive meetings with the company about its sustainability policy and we are due to have another meeting with them in the very near future.
What is discussed during those meetings?
One of the topics that we discussed last year was how the company handles so-called conflict minerals. Conflict minerals are resources that are frequently used in electronics and are sourced from regions that are subject to armed conflict. Rebels and government troops use the proceeds from the mines to fund their fighting.
Yamaha's products include keyboards and other electronic instruments, so we want to be sure that they avoid using conflict minerals in those electronics. During our discussions it became clear that Yamaha has a very strict and rigid policy for preventing the use of minerals with dubious origins in its instruments.
About Triodos Impact Investments
Yamaha is a portfolio company in the Triodos Global Equities Impact Fund. This is one of the two funds that Triodos Bank UK offers to investors, along with the Triodos Pioneer Impact Fund.
The Triodos Impact Investment Funds invest in equities and bonds of listed companies that through their products, services or operational management contribute to the transition to a sustainable society. Through these investments we also want to make a difference at listed companies; by entering into a dialogue with them and voting at shareholder meetings.
Triodos Investment Management's analysts select companies on the basis of extensive financial and sustainability analyses. In addition, companies must comply with its extensive list of strict criteria.