In 2013, the Brighton social enterprise HISBE Food CIC opened its first store, with a bold vision of what a sustainable supermarket could look like. It called itself a rebel supermarket, set up to demonstrate an alternative way of shopping.
The founders Ruth Anslow, her sister Amy, and friend Jack Simmonds believe that too much of the UK food industry is reliant on intensive industrialised food production and cheap food, which is produced with little regard for the environmental or social costs that have to be paid by society as a whole. The result has created a wasteful food system that is unsustainable.
But HISBE does things differently. You can do your whole shop at HISBE but you won't find any big global brands on their shelves; instead you will find more ethical and considered versions of everyday products.
They have developed a bespoke sourcing policy, The HISBE Way, based on principles of sustainability in food and farming. Local produce accounts for 44% of all HISBE's spend on stock and is a constantly growing proportion of the offer. The store offers hundreds of products packaging-free, so that customers can buy only what they need or want.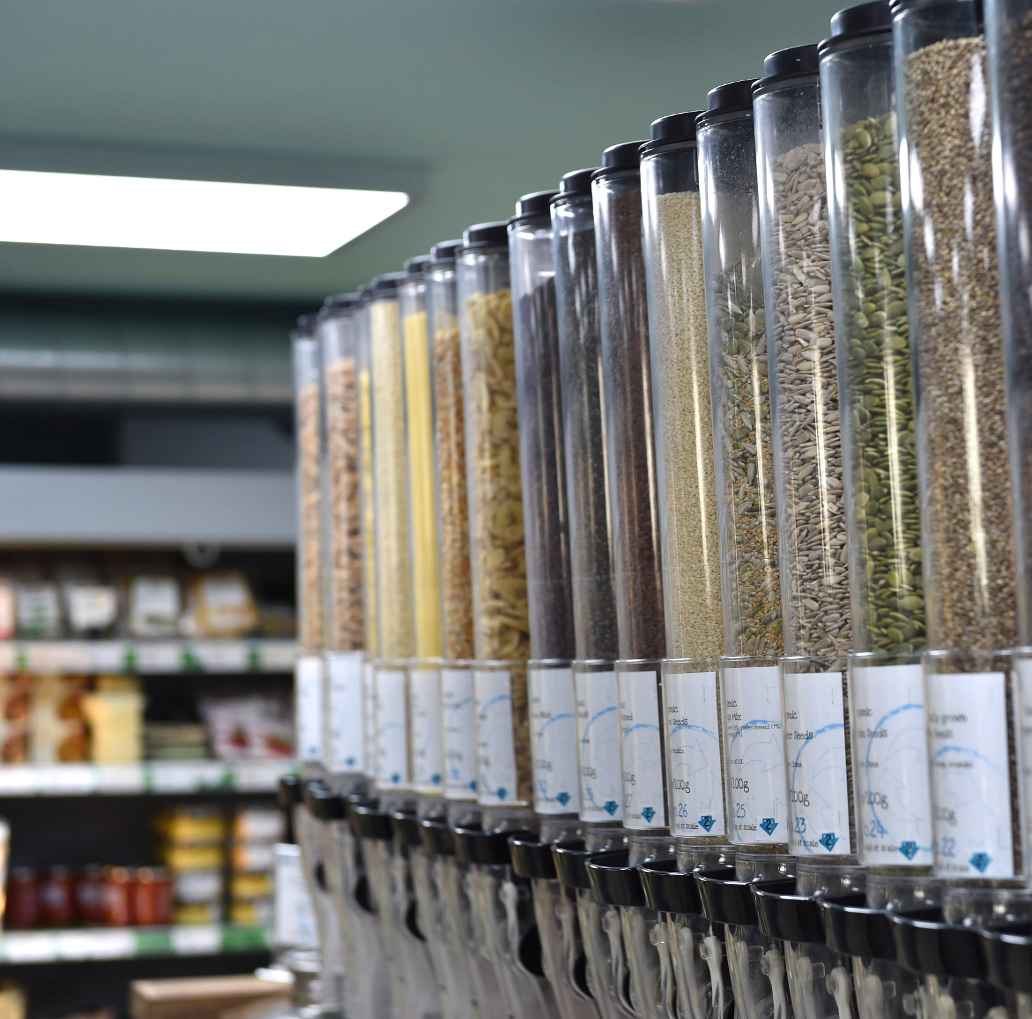 HISBE (which stands for 'How it Should Be') has since grown into a business with £1.8 million of turnover. Now it is targeting a £450,000 bond raise through an investment campaign on the Triodos Crowdfunding platform to open a second store. They team have secured a site for the new store in Worthing and plan for it to open for business this summer.
The crowdfunding campaign will raise money to fund the fit-out of the shop, provide working capital and cover the anticipated first year trading loss for the Worthing store. With a second shop, HISBE can scale the operation and reach financial stability.
Ruth Anslow, HISBE director and co-founder, said: "We're really excited by this opportunity, we have a great site secured in Worthing and expanding to our second shop is something we have been working hard on for more than two years.
"We created HISBE to transform the UK's food industry, because right now it just isn't sustainable. We think supermarkets can be part of the solution instead of part of the problem and we are on a mission to reinvent the way supermarkets do business. We want to show that it is possible to buck convention and break the mould."
As a community interest company (CIC), HISBE has impact embedded into its governance and financing structure, as well as through its operations and activities:
HISBE does not make big pay-outs to shareholders or directors, instead it puts money back into making the prices fair for customers and paying suppliers fairly.

HISBE staff all get contracted hours, paid the real living wage and 20% discount off their shopping. HISBE does not do zero-hour contracts or unpaid breaks.

HISBE invests back into the local economy. For every £1 HISBE spends, 57 pence is spent locally (in Sussex) on stock, wages and services.
HISBE is independently certified for authentic ethical trading practices by The Living Wage Foundation, Social Enterprise UK, The Social Enterprise Mark and The Ethical Consumer Organisation.
The bond will pay 5% gross interest per year for its seven-year term. As with all investments, capital is at risk and returns are not guaranteed. The minimum investment for the bond offer is £50.
Social Investment tax relief
Depending on their personal circumstances, investors may benefit from Social Investment Tax Relief (SITR), subject to final approval from HMRC. Eligible individual taxpayers can offset 30% of their investment in HISBE against an investor's income tax liability for the tax year in which the investment is made.
Important information
Investments offered on the Triodos crowdfunding platform are not readily realisable, which means that they may be difficult to sell, and you may not get back the full amount invested. Investments are not covered by the Financial Services Compensation Scheme (FSCS) and your capital is at risk and returns are not guaranteed. Repayment of capital and interest will be dependent on the success of the organisation's business model and past performance isn't a reliable indicator of future performance. You should always read the offer document in full before deciding whether to invest as it will cover risks specific to an individual investment. You can read more about the general risks associated with making these types of investmentshere. If you are unsure if any of these investments are right for you, you should contact an Independent Financial Adviser.
About the HISBE crowdfunding offer
HISBE Food CIC published an offer document dated January 2020. Applications can only be made on the basis of, and subject to, the terms and conditions of the information contained in the offer document which includes the terms and conditions of the Triodos Crowdfunding website.
HISBE Food CIC is a community interest company The Old Casino, 28 Fourth Avenue, Hove, East Sussex, England, BN3 2PJ (registered number 07425306).