Everyone can be a checkout campaigner.
This belief that consumers can put ethics on their shopping list to help bring about positive change was the driving force behind the launch of Ethical Consumer magazine back in 1989.
"Our core aspiration was to normalise the simple idea that it makes sense to think about ethics when you buy something," says Rob Harrison, Ethical Consumer's co-editor and one of the original three founders who set up Ethical Consumer over 30 years ago.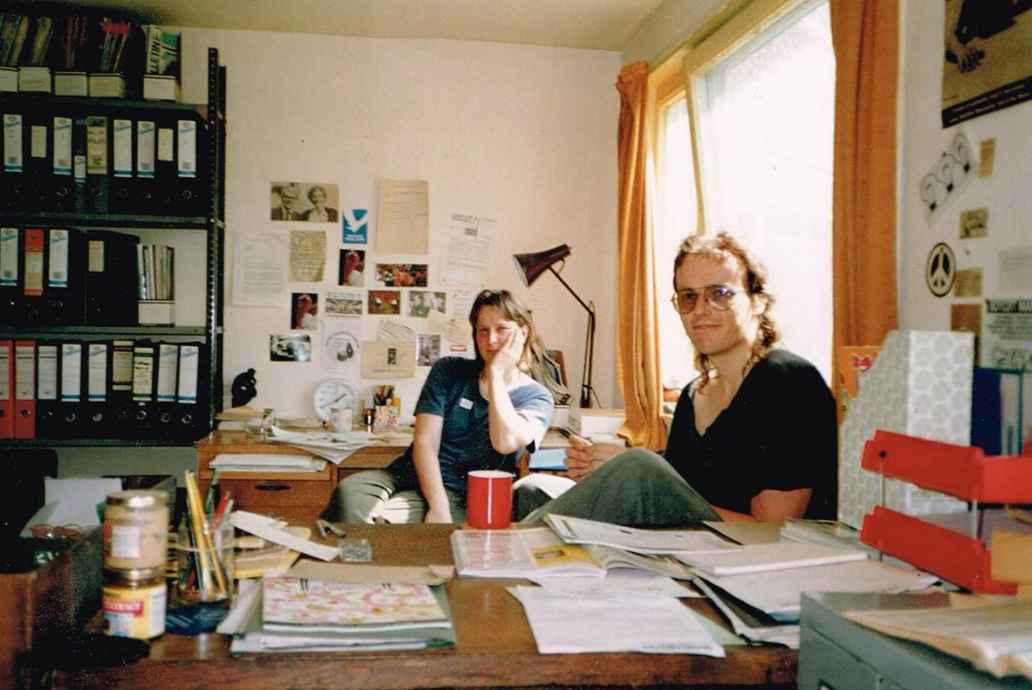 Back then the divisive Thatcher government had been in power for a decade, the apartheid regime still had South Africa firmly in its racist grip and there was a growing realisation that the global environment was under increasing threat.
With the government oblivious to calls to intervene, church groups, environmental campaigners and Trades Unions increasingly turned to consumer boycotts and market-based campaigns to help achieve their goals.
"Ethical Consumer magazine was born against this turbulent backdrop with the aim of keeping track of this new upswing in radical activity and to help guide ordinary people towards ethical product choices," adds Harrison.
Now more than 30 years later, Ethical Consumer publishes a successful magazine and website and is widely recognised as playing a crucial and influential role in the UK's growing ethical consumer market.
So what's the aim of Ethical Consumer?
"Our clear goal is to help consumers shop ethically and to make global businesses more sustainable and ethical through consumer pressure," states Tim Hunt, Ethical Consumer co-editor.
"Every single day we have to rely on a number of items which we have to buy, whether that's food, energy or electricity," adds Anna Clayton, a researcher at Ethical Consumer.
"For every single purchase we can choose a company that aligns with our own values or one that doesn't, it's that simple."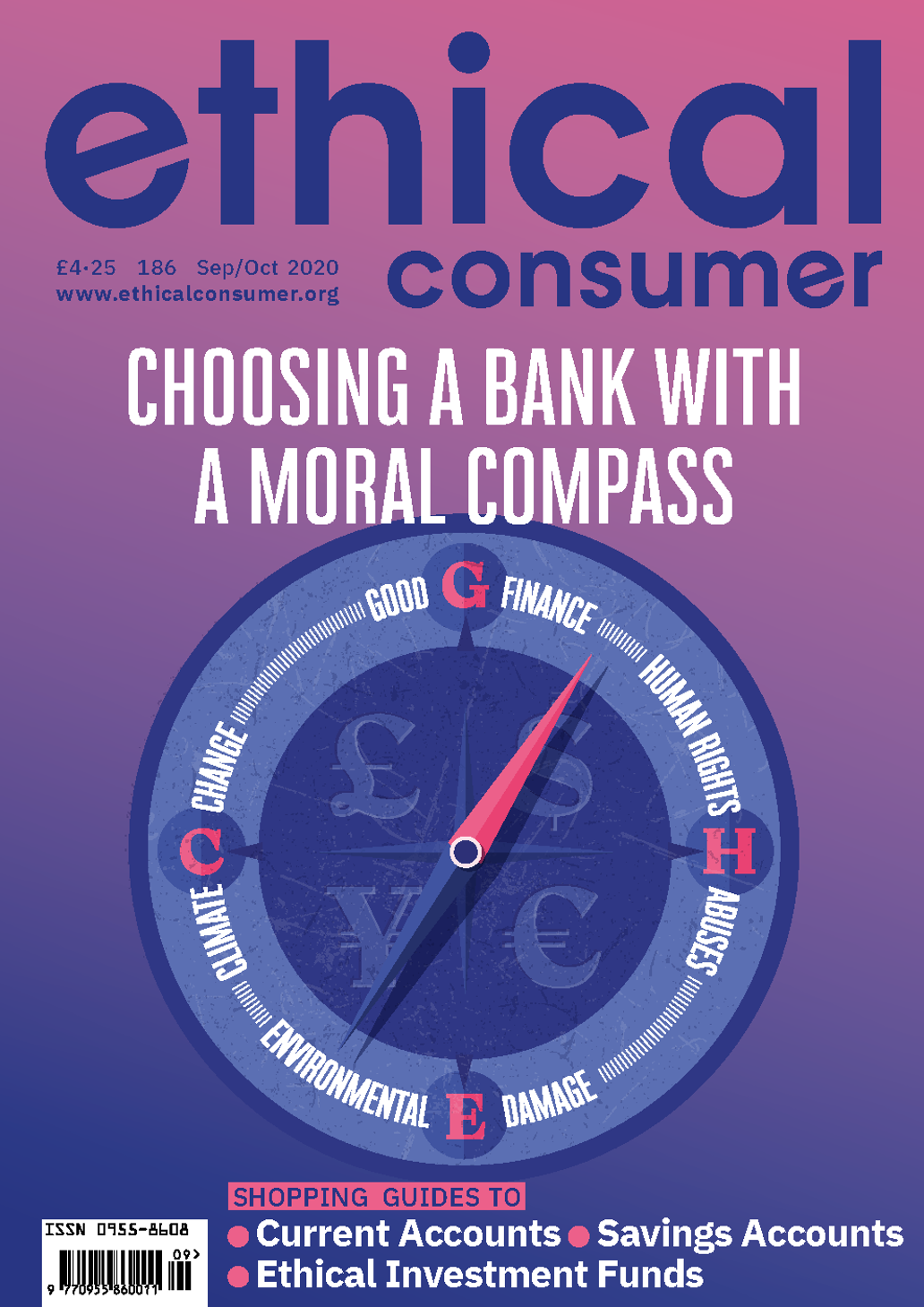 At the core of Ethical Consumer's work are their shopping product guides which cover everything from bread to banks which use a rating system in 19 ethical and environmental categories.
"We then produce an 'ethiscore' which gives shoppers easy to use information that identifies which are the best and worst performing companies," says Harrison.
These 'ethiscores' are essential as they help flag up which companies are guilty of greenwashing as some everyday products may be sold as being 'ethical', but in fact the company behind the product may not be.
Ethical Consumer now regularly updates around 120 shopping product guides with the most popular guides being bank current accounts, supermarkets and clothing.
"Our product guides are chosen on the basis of analysis of web traffic, which sector we feel that we can have a meaningful impact in plus the results of our reader surveys," explains Hunt.
As well as publishing its magazine and website, Ethical Consumer also operates a successful consultancy and has worked with some of the UK's leading ethical-focussed businesses and has produced groundbreaking research into emerging ethical trends.
One of the most important of these is the annual Ethical Consumer Markets Report which has been acting as an important barometer of UK ethical spending since 1999 and is used widely by businesses, academia and the UK Government.
Plus, for the past five years Ethical Consumer has held its annual conference, though of course this year the event has had to go online. In its place, Ethical Consumer hosted its first virtual Ethical Consumer Week at the end of October. The online event explored the role of ethical production and consumption in building more resilient communities in the face of the ongoing fallout from Covid-19 and the climate crisis.
And what of the future, what ethical issues can we expect to confront down the line?
"It's clear that in the future the new technologies of robotics and artificial intelligence, particularly in the hands of profit-seeking corporations are going to throw up many difficult ethical issues," says Rob Harrison.
"It's almost certain that the ethical buying campaigns of the future will be engaged in trying to introduce some moral framework around the developments that occur."
Whatever happens though, it can be guaranteed that Ethical Consumer will be in the thick of the campaigning action.
About Ethical Consumer
A discounted subscription offer for Ethical Consumer is available for Colour of Money readers: 14 months for the price of 12 at £26.95 per year, when paying by Direct Debit. Use the code triodos2020 in the notes field on the subscription pages. T&Cs apply. Find out more.
Subscribers have access to detailed ethical ratings of 1000s of brands to help you make the right choices every time you shop.
By inviting external contributions to the Colour of Money our intention is to challenge, provoke debate, stimulate ideas and engage with issues that concern many of us. The views published here are not necessarily those of Triodos Bank.