Joanna lives with her boyfriend Miguel in Middlesex. Originally from Germany, Joanna moved to the UK after university to work in the travel industry. In her spare time she runs a personal blog, Planet Bananna, researching and writing posts on wellbeing and sustainable lifestyle.
What motivated you to switch to a Triodos current account?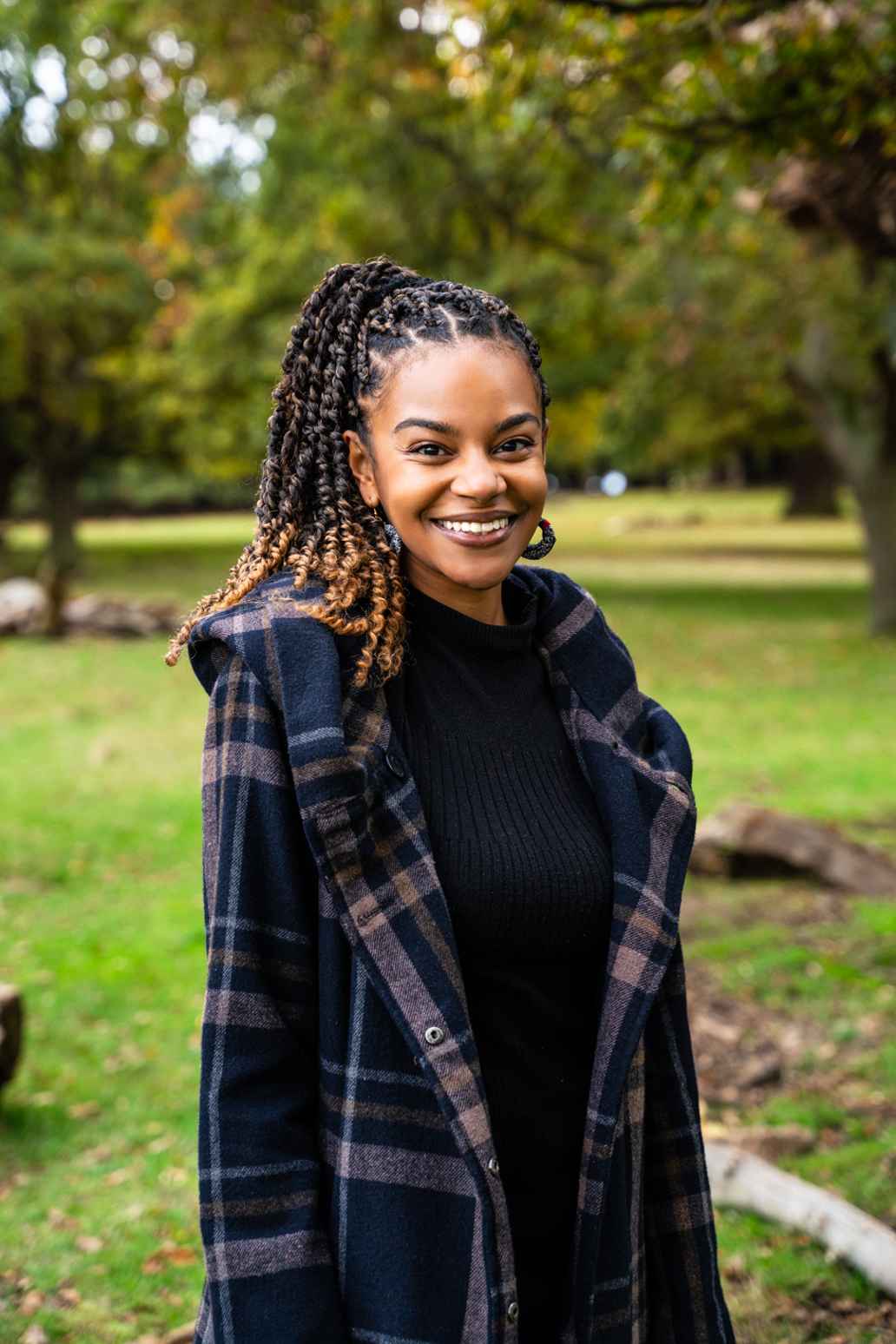 After four months volunteering with a sustainable development charity in Central America, I learned a lot about sustainability and conservation – so I was looking to make more lifestyle changes when I came home, alongside becoming vegan.
During my research around this, I came across Triodos Bank's name a few times, particularly through reading pieces from Ethical Consumer and Friends of the Earth.
I only really became interested in the banking sector after seeing an Amazon Watch report, exposing crude oil trade in the Ecuadorian Amazon. The report detailed that European banks are financing the trade, which is harming indigenous communities and aiding rainforest destruction. I posted a graphic about what I'd learned on Instagram and lots of people commented to recommend Triodos as an alternative bank. That made me change.
How do you feel about paying £3 a month for your account?
I used to have a free bank account, so paying for it was new to me. However, I've often spent £3 on coffee a day without thinking about it twice, so it seemed like a small amount per month.
By paying for this account, I feel like I'm investing in the type of future I want. There's also a sense of community as everyone is happy to pay the same amount and we all share the same values.
Why's it important to you that your bank supports your values?
Banks have so much power in the world. They hold a huge amount of opportunity to change the status quo, so we need to support banks that share those values.
For me, it's important that my money is funding the things that I care about and making a positive difference in the world
How important is it to know where your money goes?
It's important – personal responsibility and voting with your wallet is a good first step, but it's only effective when change is on a bigger scale as well.
Before making the switch to Triodos, I tried to ask what my previous bank was funding, but I was met with very limited answers – I had hoped for more transparency.
How

do you feel about the current banking sector?
When researching my Instagram post, I learned that 80% of people's current accounts are with five big banks – but I think that awareness of this is low. The post received a lot of comments from people who didn't realise that their banks were owned by others. The sector is very dominated by the big banks, which have extensive investments in fossil fuels, the fracking industry and global militaries.
What sectors in society would you most like your money to support?
I'd like it to be a good balance between energy and community projects. We need to support renewable energy to meet the country's net zero targets, but I'd like to ensure that we give back to the community. I'm also interested in education, particularly ensuring that people can learn more about the environment.
I love that the Triodos app has the 'Community' section with a map where I can see if there's anything nearby that the bank is funding.