In 2020, many commutes disappeared altogether as people worked from home due to the pandemic. Lockdown restrictions led many to discover what cleaner air and roads less dominated by cars could look like, paving the way for many councils and planners to consider the urban infrastructure of the future. For example, one idea widely discussed is the 15-minute city, a concept where all necessary amenities are within a short journey on bike or foot.
Many businesses are now looking at how they can support this city transport revolution. One such business is EcoMove – it aims to bring a full range of all-electric products to the mainstream UK market and introduce current petrol car and motorbike drivers to clean, quiet and efficient electric transport.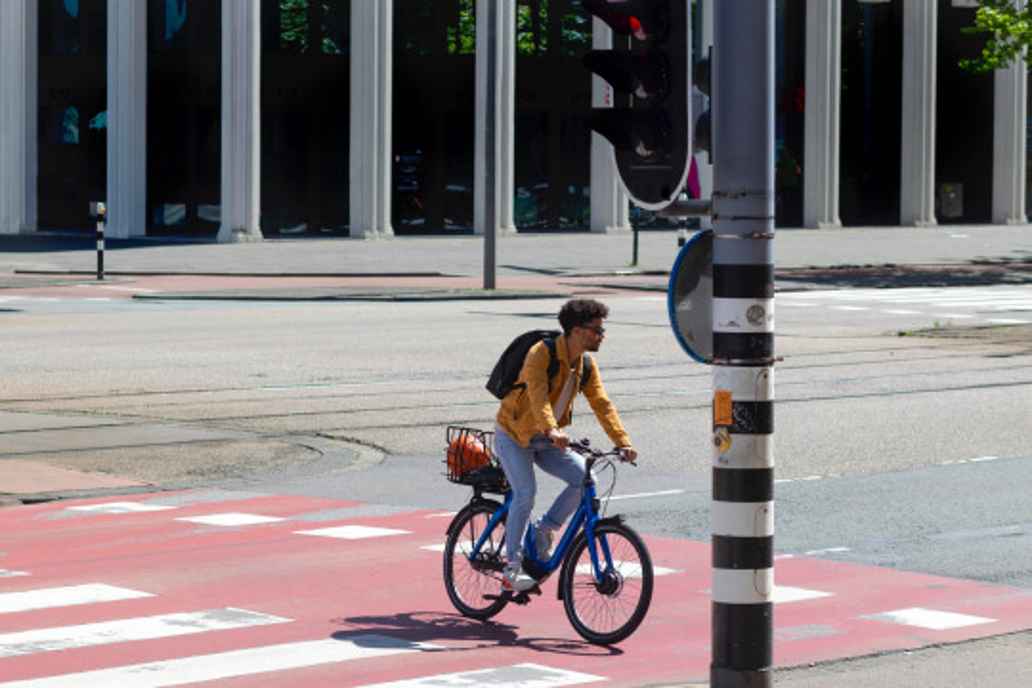 "Whether a journey is just five miles or 50 miles, we want to open up the e-transport market to new demographics: introducing people to green and carbon-free forms of transport," says Teddy Thompson, co-founder of EcoMove. "We also want to reach existing riders, helping them see the benefit to themselves and the planet when converting their existing petrol bikes to electric."
Their first store, based in Bristol, opened in June 2020 and underwent an extensive refurbishment in October. It's designed to be sleek and modern, appealing to a tech-focused audience – with electric mopeds, bikes and scooters displayed on brightly lit platforms. Rather than a traditional oil-stained repair garage, it has a sleek 'Lab', which will offer servicing for its range of electric vehicles.
The improvements also include the construction of an indoor test track, offering potential customers a safe environment to try out the full range of electric scooters, e-bikes and e-mopeds. The walls are adorned with murals from renowned Bristol street artist Jody, depicting the natural, green future that the company aims to work towards.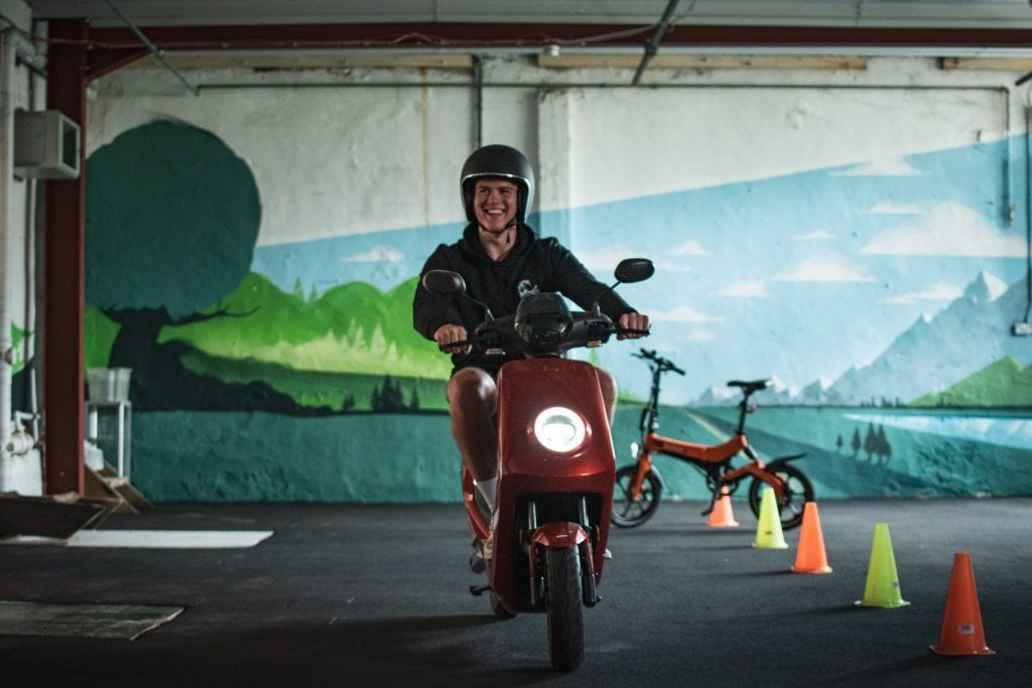 EcoMove's ambitions to grow have been supported by a loan from Triodos Bank, with lending secured as part of the government's Coronavirus Business Interruption Loan Scheme (CBILS). While EcoMove was well placed to benefit from an increase in commuters looking for solo travel options during lockdown, it was also adversely affected by Covid-19. The pandemic delayed the opening of the Bristol store and it has seen a reduced footfall of customers due to lockdown restrictions.
"Ultimately, this funding will allow us to grow the business and help people get where they want to go quickly and cost effectively, whilst reducing the negative impact of commuting on the environment," adds Teddy.
"EcoMove's passion for sustainable transport is inspiring and its aim to promote a more eco-friendly commute is a goal that aligns with Triodos Bank's own to support a sustainable transport future," explains Rob Keegan, sustainable lending team manager at Triodos Bank UK. "It's great to see a small business making ambitious waves in the market. We are proud to support its pioneering work and look forward to seeing how EcoMove's success develops."
Why we finance sustainable transport
Triodos Bank has a strategy to support the transition towards 100% smart clean energy systems, the wider decarbonisation of our economy and protecting and enhancing our natural capital.
Read more about our strategy in this article from Itske Lulof, director of energy and climate at Triodos Bank. You can also read about our lending to Pod Point, one of the UK's largest providers of electric vehicle charging.
Visit our environmental technology page to find out more.