Fresh from being profiled by the Financial Times, we spoke to Richard about why he chooses Triodos Bank for his personal banking.
Where does your passion for values-based business come from?
It was my childhood ambition to start a business and in 1995 my brother and I set up the Zen network. At that time the internet was still a niche thing for techies but sounded like it could be fun.
My values developed while growing up in the 1970s and 80s and I didn't want to grasp onto traditional capitalist ideas. One of our core principles at Zen is that we are a people-focused business.
I visited Bhutan in 2008, where they measure gross national happiness (GNH) rather than gross domestic product (GDP). I decided that was what I wanted for Zen and developed the 'happy staff, happy customers, happy suppliers' ethos. We've proved over the last 12 years that you can grow a financially successful and sustainable business while focusing on people rather than making money.
Like Triodos, Zen is now a certified B Corp. Why did you become a B Corp and how did you find the process of joining?
It was such a natural fit. Two years ago one of our partners alerted me to B Corp and we recognised that its principles align with our culture. We steadily went through the process and were assessed by B Corp, achieving full certified status in autumn 2020. We were only the second UK internet service provider to achieve this, and the first of scale.
I'm delighted to join a global movement, and one that is really focused on making a difference. It's much needed in the world and I'm trying to spread the word about it – getting more companies engaged and enthused.
How did you first hear about Triodos and what motivated you to switch to a Triodos current account?
I first heard about Triodos in 2017, when I did a presentation focused on capitalism and what we should do to make it more sustainable. A big chunk of my presentation had been on banks and the 2008 financial crisis, and one of my ideas for making a difference was to set up 'Zen Bank'.
Having met Bevis Watts (CEO of Triodos Bank UK) a few months later, it became clear that it was actually really challenging to set up a bank. Moreover, the penny dropped that Triodos had already done what I was trying to do! So why would I waste my time trying to reinvent the wheel? I realised that what I should do is just promote Triodos to everyone I can.
What has been your experience of using the current account?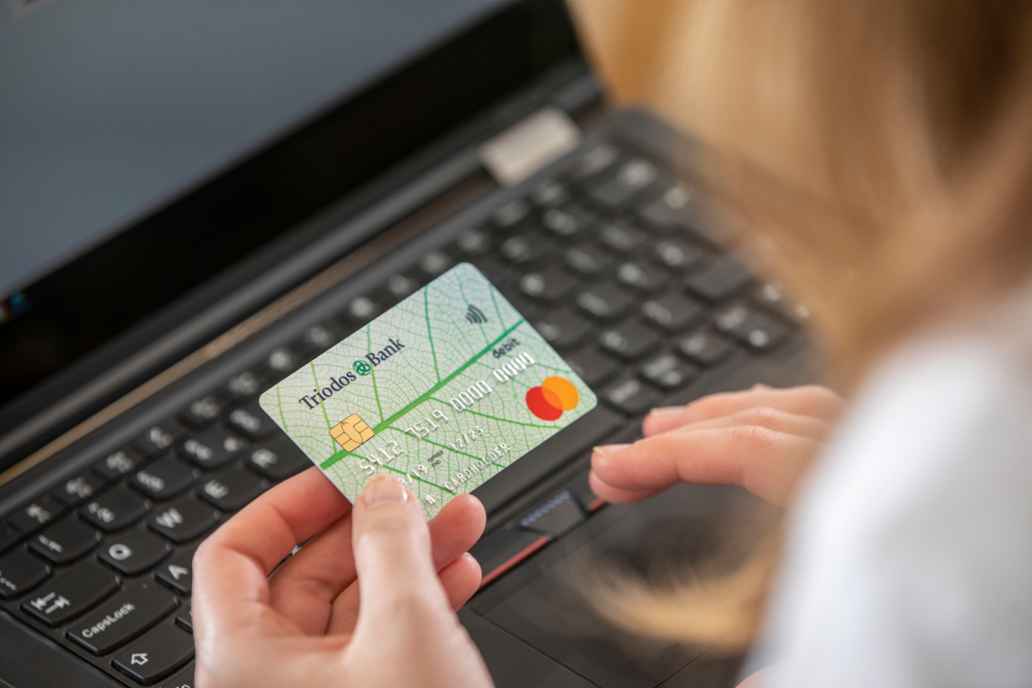 The level of online banking security has impressed me – because you do have to jump through one or two more hoops with Triodos than you might do with other banks, but actually I see that as a plus. There's so much fraud in banking nowadays that you want to know you're with a bank that takes it seriously.
Using the account day to day – it's nicely boring – the app works, I can make online payments, I can look up a statement. Overall, I can do everything that I need to do and it's no trouble.
What sectors in society would you like your money to support the most?
I'd like my money to support businesses that are B Corps or have a B Corp ethos.
I also think that more local power generation will be required in the UK. Accelerating the transition to electric vehicles presents a big challenge to the National Grid and there's no easy solution, so I'm interested in more local generation.
Also, any investment in technology that allows us to use transport, especially cars, more smartly. Car ownership is wasteful, as they're parked up for most of the day, so I'm looking forward to the days when driverless taxis are utilised and can offer environmental benefits.
Do you see the internet as helping to tackle social inequality?
The internet is a great communications medium and one of the most important things in terms of breaking down barriers – in many ways it's an enabler for education. Especially during the global pandemic, we're seeing what is likely a permanent step up in the importance of the internet.
But what is probably a bigger way to address inequality is things like the B Corp movement itself. Our capitalist system works to protect inequality – 26 people own as much wealth as half of the population of the rest of the world. Do you think that's right? We need to change the system, and create more organisations like Triodos and Zen, which take a different view on why we exist – for the good of society and the environment.