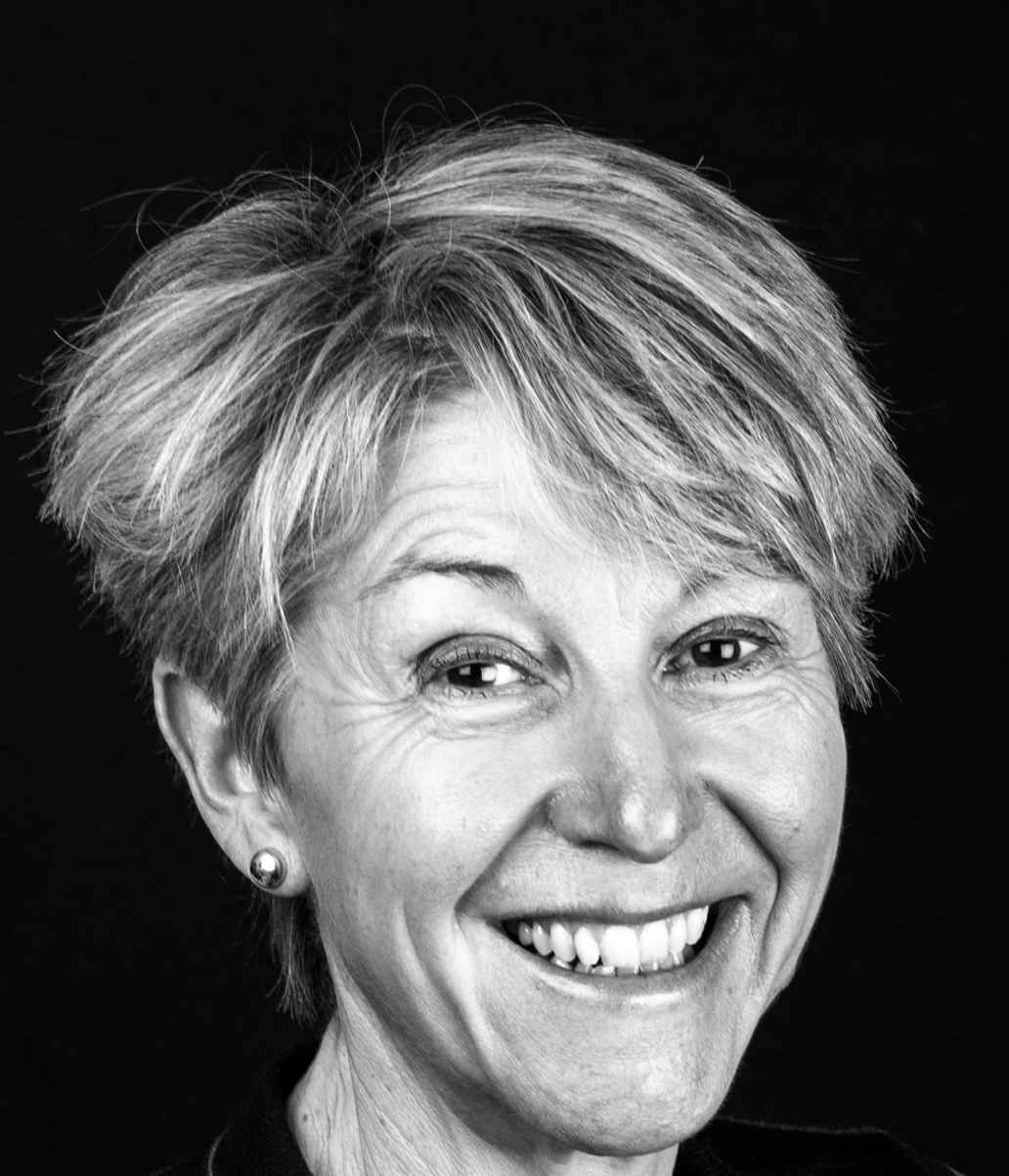 What a testing year 2020 has been on so many levels, with the pandemic bringing countless unexpected personal and work challenges while many businesses were grappling with the uncertainty of the Brexit transition as well. So, amidst this turmoil, we're delighted to be able to share some positive news from our Organic Market Report 2021: it has been the best year for sales of organic since 2005, with outstanding growth of 12.6%, outperforming the non-organic sector.
Total sales of organic now sit at £2.79 billion, significantly higher than anticipated in last year's forecast and firmly putting the market on track to reach £3 billion within the next 18 months.
There is no doubt that the challenges of the Covid-19 crisis have forced us all to rethink our shopping habits and our food and drink choices. We are cooking and eating more often at home and re-appreciating the care and attention that goes into the safe and hygienic production of food. This has provided an excellent opportunity for organic businesses and brands to do what comes naturally, by providing high-quality products that come with the assurance of transparency and integrity.
Organic's whole-system approach also gives us the confidence we need to build a resilient food and farming system for the future, at a time when many of us are experiencing anxiety about our personal health, the climate emergency and nature crisis. With many of us having more time to shop and cook, we are putting greater thought into our choices, paying more attention to how and where our food is produced and its impact on the world around us. Organic is so very relevant right now.
Food shopping
Supermarket sales of organic have seen incredible growth of 12.5%, on a par with the overall market growth and, although their total share of the organic market remained steady at 64.8%, unsurprisingly a lot more sales have gone through home delivery operations.
Shopping trips are being planned more carefully, lists are being made and less frequent store visits are the norm. As restaurants remained closed for large parts of the year, retailers sold more food and drink to compensate, particularly organic food. Key product areas that benefited included 15.5% growth for fruit, veg and salad, 19.8% for grocery products, 32.9% for beers, wines and spirits and 16.8% for meat, fish and poultry.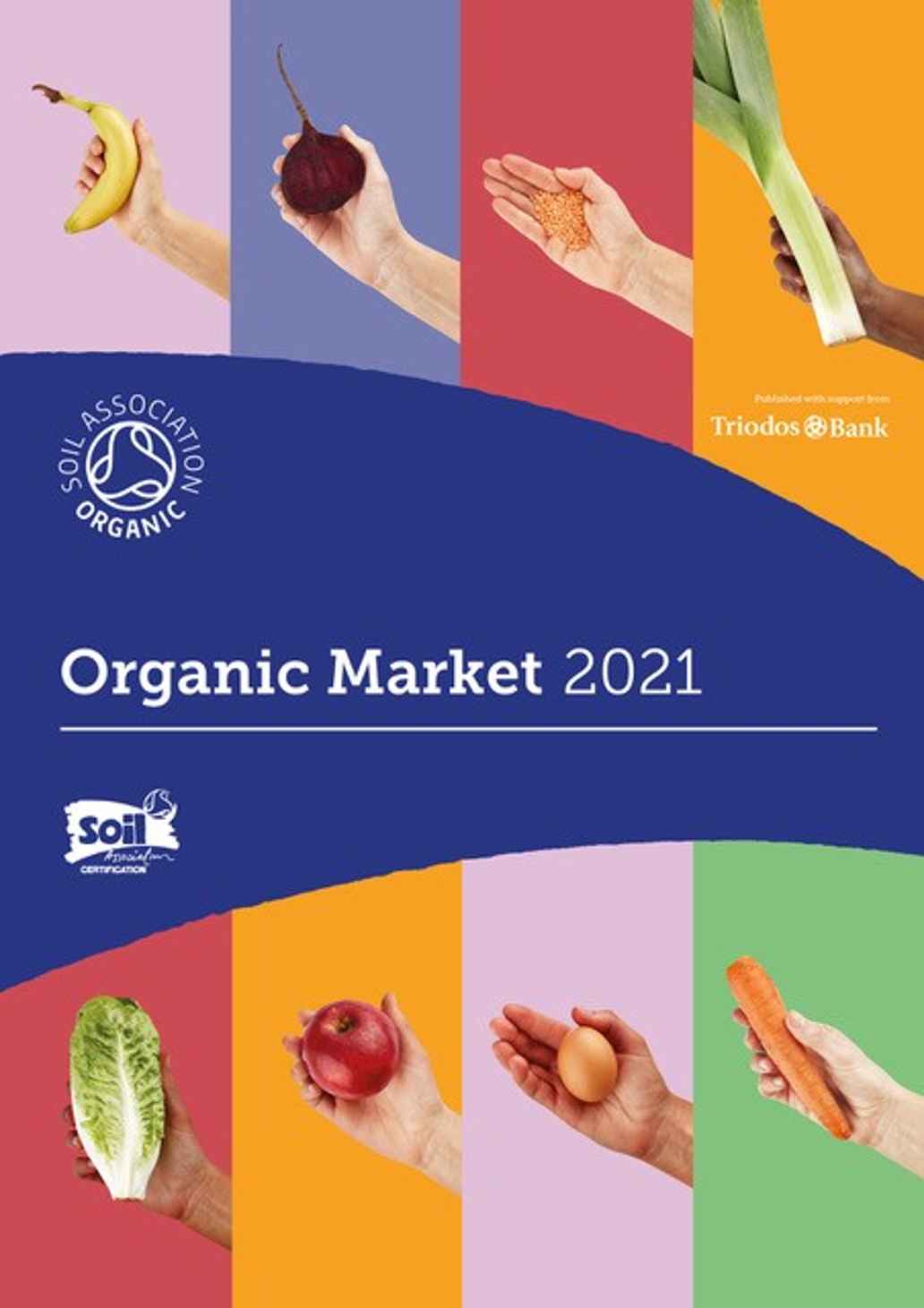 Unlike the large retailers, independent shops and foodservice outlets faced mixed fortunes. Whereas a number of city centre stores, cafes and food-to-go outlets closed, high-street and community stores and takeaways experienced huge increases, with citizens choosing to shop locally – overall this amounted to a 0.9% rise in sales of organic. There is an anticipation that this temporary dip will be recovered through increases in sales in 2021, as 95% of respondents to a Soil Association Certification survey expect sales to go up in 2021.
Meanwhile, choosing organic through online shopping and box schemes grew at over 36.2% with an estimated one in four organic products purchased online, nearing £500m in value and surpassing independent retailer sales for the first time.
Online and home delivery have been core to the organic market from the beginning, with the likes of Riverford and Abel & Cole box schemes driving the market forward even during the toughest times at the end of the noughties. During the difficulties of this last year, many organic businesses, farms and veg box schemes seized the opportunity and expanded their online sales as interest, orders and sales increased substantially.
Farming
Organic farmers, too, have had to adapt to the challenges of the disrupted supply chain during 2020 while preparing for the changes brought on by Brexit. The uncertainty around the future for farm payments is continuing to create difficulties for farmers around decision making.
However as agroecological methods grow more popular, many farmers are becoming more aware of the benefits they bring, from restoring nature and protecting the soil, to helping to tackle the climate emergency. With more support from the government, organic supply will be able to grow to service the increasing demand that has been forecast.
Textiles, beauty and wellbeing
It's not only organic food and drink that has sold well. Other non-food products have continued to do well despite the pandemic, including organic beauty and wellbeing sales, which grew by 13% to a total of £120.2m. The growth was helped by several businesses diversifying into the rapid production of sanitisers and cleaners to service the demand created by the pandemic which, unsurprisingly, had a knock-on effect on people's attitudes towards cleanliness and hygiene.
Trust has emerged as such a key influence on sales across all sectors, as consumers looked for products with integrity and clear messaging. Half of those who already buy organic beauty and wellbeing products said Covid-19 made them even more likely to buy them again, according to a Soil Association Certification survey.
Organic textiles also increased by 9% to £49.5m, despite a 20% decline in global fashion sales. The pandemic and growing realisation of the climate emergency and fast fashion's contribution to this crisis have put sustainability, transparency, and traceability to the top of the mainstream textiles and fashion agenda, providing many more opportunities for organic in years to come.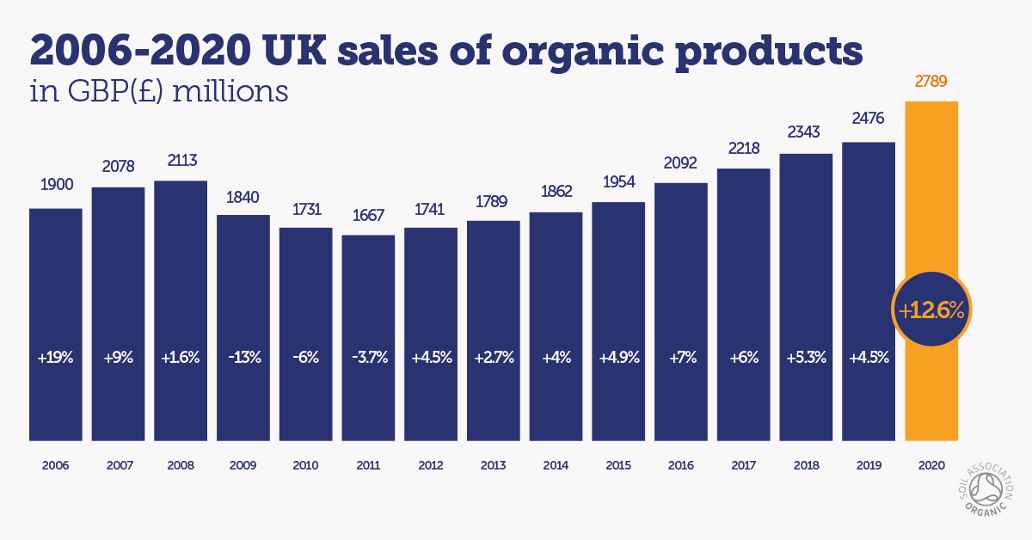 The year ahead…
Although 2021 has started with just as much uncertainty, never has the time been better for organic to highlight its benefits and its relevance to today's changing customers. Organic welcomed many new followers in 2020, who may have signed up to a box scheme or re-appraised the breadth of organic choice through online shopping - or who simply decided to spend more money on better quality, healthy organic food at a time when they wanted the assurance of making ethical choices. We expect many to continue choosing good quality organic food for the coming years.
Whilst it's difficult to know what effect Brexit and the looming recession will have on this performance as we move forwards, the organic market has faced its share of challenges over the years – yet it continues to go from strength to strength with a resilience and passion that keeps it fresh and innovative.
Organic is now seen as a practical way to support human and planetary health, and a new generation has taken up the baton.
About Soil Association
Soil Association is an environmental charity promoting sustainable organic farming and championing human health. Its not-for-profit subsidiary Soil Association Certification inspects and certifies the largest number of registered organic farms and businesses in the UK – as well as certifying and inspecting a number of forestry schemes in 65 countries worldwide.
Visit its website to find out more and download the Organic Market Report.
Refer a Friend and support the Soil Association
If you already bank with Triodos, we'll donate £25 directly to the Soil Association for each new Triodos Current Account customer who joins on your recommendation.
Refer your friends and family
Your recommended friends can choose to donate £60 to the Soil Association too (so a potential donation of £85 between you). Alternatively, they can choose to receive a gift voucher when they open an account with us. Eligibility, terms and conditions apply.
Together, we can change banking for good and provide more power to the Soil Association's vital campaigning work.