Since the creation of Triodos Bank in the Netherlands in 1980, the bank has retained its independence. We believe this is crucial to protect our mission and identity and continue to use money consciously and with the longer term in mind.
The role of our shareholders matters in this context. The share capital of Triodos Bank is entrusted to an independent Foundation for the Administration of Triodos Bank Shares (known as SAAT), a body specifically set up to safeguard the ownership and mission of Triodos Bank. SAAT issues 'depository receipts' for Triodos Bank shares to the public and institutions. There are currently over 43,000 depository receipt holders across Europe.

In January 2021, the system for trading of depository receipts reached its limits. Despite the bank's financial health, there was an imbalance between supply and demand due to the uncertainty the Covid-19 pandemic created for the economy at large. Triodos Bank therefore decided to halt trading in depository receipts.
Thankfully, as of this month it is now again possible for prospective buyers and sellers to trade in Triodos Bank depository receipts by placing orders on a new Multilateral Trading Facility (MTF). A Dutch regulated trading platform called Captin has been chosen to provide the MTF.
Here CEO Jeroen Rijpkema answers some questions and gives further background. You can also watch films with the Chair of SAAT and one of Triodos Bank's original founders below.
Why was trading discontinued for so long?

"Shortly after the outbreak of the pandemic, we were forced to suspend trading. Many investors wanted to sell their depository receipts, converting their assets into cash at the same time. The bank was the other party in all depository receipts transactions, and it was allowed by law to use only 3 per cent of its equity to buy depository receipts. Our internal trading system, which had functioned well for over 40 years, literally reached its limits."
So what happened then?

"First, we tried to relaunch the internal trading system in the autumn of 2020. In the beginning of 2021, we had to draw the conclusion that it was impossible to absorb the massive supply of depository receipts, so we again had to decide to suspend trading. We then started exploring adequate alternatives and the result is a Multilateral Trading Facility (MTF). The MTF is a community-based solution and enables Triodos Bank to safeguard its mission, its values and independence. Via the MTF, we can restore trading in depository receipts in a way that is appropriate for Triodos Bank. Trading on this platform is based on a weekly auction.
"The price is formed on the basis of demand and supply by existing and new investors, and is no longer linked to the net asset value of the bank. Trading is no longer restricted by the 3 per cent equity rule, improving the depository receipt's marketability. In addition, depository receipt holders can claim their voting rights, entitling them to vote in the general meetings and therefore having a say in the business. Meanwhile SAAT will keep acting in the interests of Triodos, the interests of the Depository Receipt holders and the mission of the bank. Under Dutch law, they will also be able to intervene in very exceptional cases where the interests of Triodos and the mission are at stake."
Why is this a significant step forwards?

"Depository receipt holders have always supported us by investing in the bank, because they believe in its mission, and that is something for which we are most grateful. Needless to say that it was never our intention to create a situation in which depository receipt holders would be limited in their financial freedom. For a number of them, that has caused financial and emotional problems, for which I offered my sincere apologies at our recent general shareholders' meeting. By opening the order book, we are fulfilling our promise that we would make trading possible again."
What do you expect from initial trading?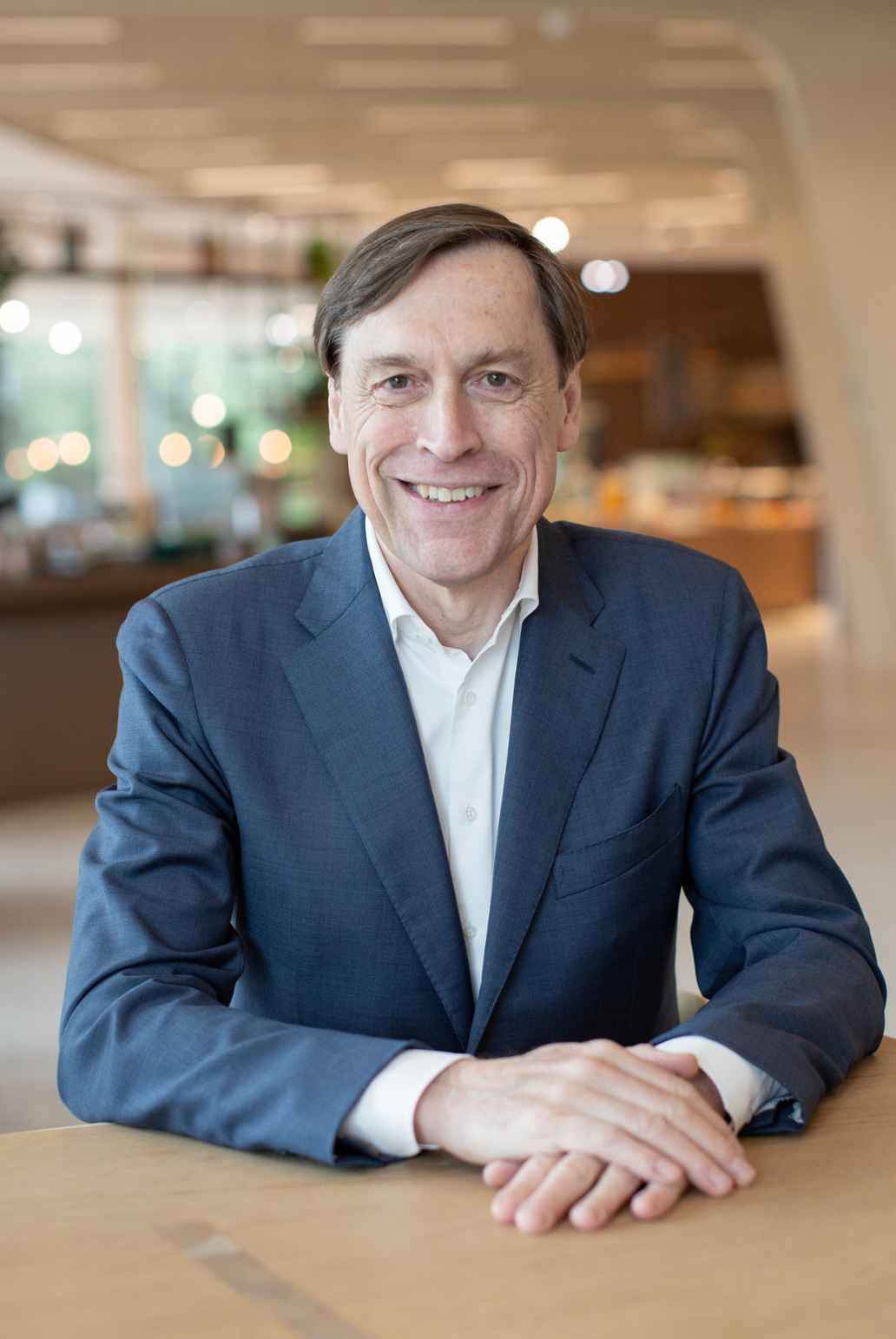 "I dare not make any prediction. As communicated earlier, trading after a long period of suspension may require some time. Especially in the beginning, the price may fluctuate significantly. Moreover, we cannot rule out that some auctions do not yield any transactions, for example because insufficient bids can be matched. The fact that we reinstate the option of trading, however, enables depository receipt holders to decide for themselves whether they wish to buy or sell depository receipts, and that is a significant step forward."
How is Triodos Bank doing?

"The bank is healthy and strong; Triodos Bank has a solid capital base, is growing steadily and it has been making a profit for years on end. On 20 June, we announced our expectations of substantially higher net profits for the first six months compared to the first six months of last year. And it is also thanks to our 744,000 customers that our loans and investments make significant impact.
"I believe Triodos Bank was once a pioneer in many different fields, and it still is and wants to be so in the future. Our biobased mortgage product in the Netherlands, an industry first, is a splendid example. And what about our ambition to be net zero in 2035 rather than in 2050? That not only applies to us, but also to all businesses that we lend money to or invest in. That is really revolutionary. We hope that will inspire other banks to follow suit.
"With the restoration of marketability, together with our depository receipt holders and all other Triodos Bank stakeholders, we can now fully focus on creating positive impact through the conscious use of money. I am very much looking forward to that!"
Watch short interviews with Alexander Rinnooy Kan and Paul MacKay

Alexander Rinnooy Kan has chaired SAAT since 1 January 2023. In this short film (please make sure closed captions are turned on for English subtitles) he says he is pleased to see the tradability of Depository Receipts being restored and explains his rationale for accepting the SAAT role, and his views on Triodos Bank's relevance and ambition.
Paul Mackay was one of the founders of Triodos Bank in 1980. In this short film (please make sure closed captions are turned on for English subtitles) he reflects on how since our foundation, the mission of Triodos Bank has remained unchanged: to put our customers' money to work making a positive impact in society.
Please be aware that as a result of the UK's withdrawal from the European Union we reluctantly discontinued the sale of new Depository Receipts to UK residents. Therefore Triodos Bank Depository Receipt Holders in the UK are only be able to place sell orders and not be able to place buy orders.