Triodos Bank, Europe's leading sustainable bank, has named Chartered Environmentalist and ex-Wildlife Trust CEO Dr Bevis Watts as their new Managing Director in the UK. It is the first time a UK bank has selected an environmentalist to a lead executive role. The appointment of Watts is an essential development in the bank's continuing strategy to refocus finance on using money to promote positive change in society.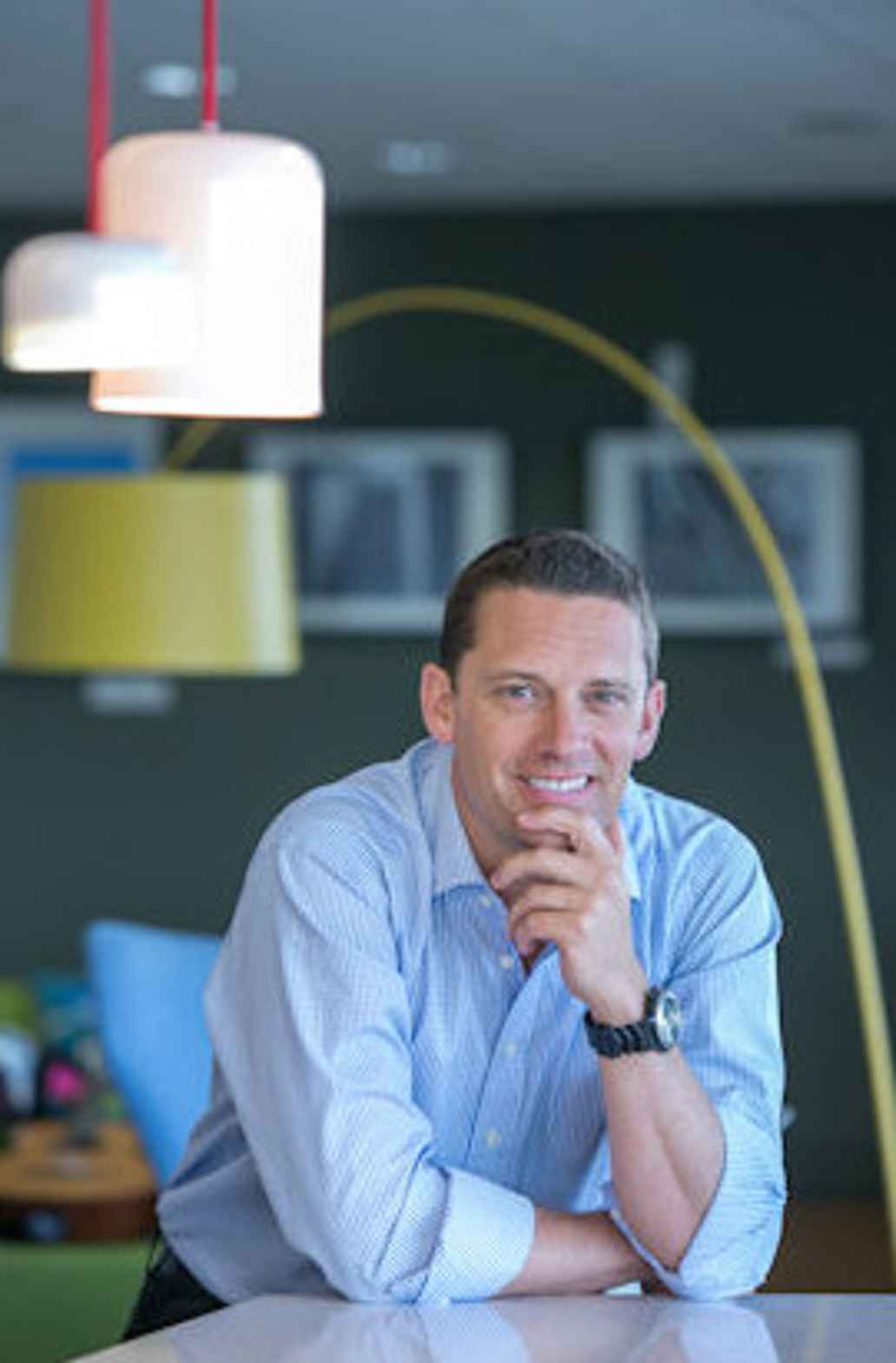 Watts has focused his 20-year career on leading organisations that have a positive impact on the environment and society. His experience across sectors makes him an ideal director to guide the bank to success during a crucial phase of growth:
Most recently as CEO of Avon Wildlife Trust, Watts turned around a declining membership, growing the profile and land holdings of the mid-size charity.
As Head of Business Banking at Triodos Bank UK from 2008 to 2012, he more than trebled lending and commitments to sustainable businesses in the UK.
At the Waste & Resources Action Programme (WRAP) he designed financial and business support schemes to stimulate growth in the UK recycling market, resulting in nearly £40m of new private finance.
With a background in the public, private and voluntary sectors, Watts sees an opportunity for a radical new approach to banking:

"Our banks are not serving the needs of society. They undermine our long term ability to sustain ourselves," he says. "It is time to change the system and demonstrate a model for sustainable banking that uses the intermediary power of finance to benefit people and the planet. With the right values I believe banks can be a force for good and affect real positive systemic change in society."

Watts's vision for the bank is both to invest in positive impacts for society and to be an exemplar in creating trust between banks and the general public by committing to transparent and prudent behaviours. In an era where many financial institutions are driven purely by profit, Watts sees the need for banks to focus on their responsibility to customers and their role in society. Triodos has a history of responsible growth even in times of market fluctuations: over the past five years, Triodos Bank UK has increased its lending and commitments to sustainable organisations by 127% from £373million to £847million. Its UK balance sheet now exceeds £1bn and Watts is looking to continue to grow the bank's services and influence the debate about the future of banking.

Watts believes that our banking choices have an echoing effect in society. "Money is a powerful form of democracy," he says. "Where you spend or invest your money is a vote for your values. A bank is like pooling those votes: what your bank does with your money has an impact on the shape of society. Understood in this way, Triodos Bank isn't just a bank—we're changing the way banking is done."

Triodos Bank has over EUR 12 billion assets under management supporting the real economy in five European branch countries and in nearly fifty developing countries. Last year, Triodos Bank's operations across Europe provided finance to generate enough green electricity for one million European homes, produce 33.6 million meals from organically farmed land and facilitate 14.3 million visits to cultural events.

-Ends-

Media enquiries
Ed Grattan
PR and Comms Manager, Triodos Bank
T: 0117 311 0229
M: 07817 413 792
[email protected]

About Triodos Bank

Triodos Bank is a global pioneer in sustainable banking using the power of finance to invest in projects that are good for people and the planet. Triodos uses its € 12 billion in assets to create social, environmental and cultural value in a transparent and sustainable way.

With UK operations based in Bristol, Triodos Bank has branches in the Netherlands, Belgium, Spain, Germany and an agency in France. Globally, Triodos Bank has microfinance projects in Central Asia and Eastern Europe, and is a founding member of the Global Alliance for Banking on Values (GABV), a worldwide network of 28 banks seeking to transform finance into a vehicle of positive influence.

Triodos Bank N.V. has a full banking license and is registered with The Nederlandsche Bank N.V. (the Dutch central bank) and The Netherlands Authority for the Financial Markets.

About Dr Bevis Watts

Dr Bevis Watts has nearly 20 years of experience working in sustainability in the private, public and voluntary sectors. Bevis has only worked for values-led organisations and from 2013-16 he was Chief Executive of Avon Wildlife Trust and was Head of Business Support at The Waste and Resource Action Programme (WRAP) for 6 years (2001-07). A fascination with the role of money and using it to stimulate behaviour change or growth of a sustainable economy has been a common thread throughout his career. He was previously Head of Business Banking at Triodos UK (2008-12).

He holds a first class business degree and a PhD in Management Science, is a Chartered Environmentalist, a Member of the Chartered Institute of Wastes Management and a Fellow of the RSA. 

He is a member of the Bristol Homes Board and was a Board member of Bristol 2015, the delivery company for Bristol European Green Capital 2015. He was the inaugural Chair of the West of England Nature Partnership and he was elected to represent Local Nature Partnerships at a national level on the ESI Funds National Growth Board 2013-2015.

He is passionate about conservation having volunteered on three international marine conservation projects. He is a qualified divemaster and a keen cyclist.