The project, which has been set up entirely by members of the local community with support from Triodos Bank and REIF Scotland, will bring in a substantial income for the island community of Yell over the next 20 years.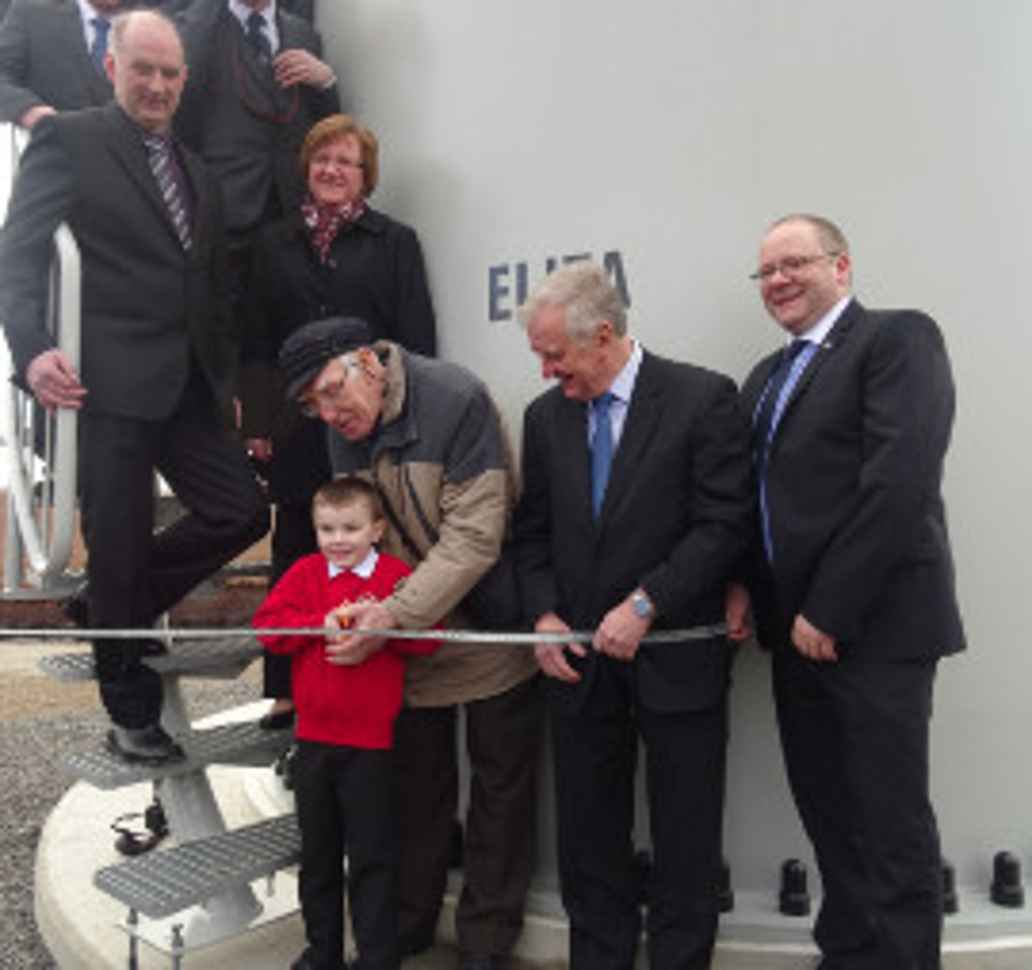 The five turbines, constructed by Enercon and EMN Plant, each measure 45m in height and feature 22m long blades. They have the capacity to produce 4.5 megawatts of power thanks to being located in one of the most windy and most northerly areas of the British Isles.

Overall the wind farm will displace power made by burning fossil fuels in Lerwick Power Station, and will reduce Shetland's carbon emissions by up to 12,000 tonnes of CO2 every year.
The construction phase was completed in five weeks and turbine installation in 22 days - an extraordinarily quick time for an island based wind project.
Garth Wind Limited is a fully owned subsidiary of North Yell Development Council which is a registered Scottish Charity, and is one of the oldest and most successful Community Development Organisations.
-Ends-
For media enquiries please contact:
Ed Grattan
PR and Comms Manager, Triodos Bank
T: 0117 311 0229
M: 07817 413 792
[email protected]

About Triodos Bank
Triodos Bank is a global pioneer in sustainable banking using the power of finance to invest in projects that are good for people and the planet. Triodos uses its €13.5 billion (2016) in assets to create social, environmental and cultural value in a transparent and sustainable way.

With UK operations based in Bristol, Triodos Bank has branches in the Netherlands, Belgium, Spain, Germany and an agency in France. Globally, Triodos Bank has microfinance projects in Central Asia and Eastern Europe, and is a founding member of the Global Alliance for Banking on Values (GABV), a worldwide network of 36 banks seeking to transform finance into a vehicle of positive influence.

www.triodos.co.uk
www.knowwhereyourmoneygoes.co.uk/
www.twitter.com/triodosuk
www.facebook.com/triodosbankuk

This financial promotion has been issued and approved by the UK division of Triodos Bank NV (incorporated under the laws of the Netherlands with limited liability, registered in England and Wales with branch number BR3012). Authorised by the Dutch Central Bank and subject to limited regulation in the UK by the Financial Conduct Authority and Prudential Regulation Authority. Details about the extent of our regulation by the Financial Conduct Authority and Prudential Regulation Authority are available from us on request. Registered office: Triodos Bank, Deanery Road, Bristol, BS1 5AS. VAT reg no 793493383. Calls to and from Triodos Bank may be recorded for training and monitoring purposes.