Employee ownership isn't for everyone, but 'ownership thinking' is
David Sproxton, co-founder of Aardman Animations, and Harvey Fremlin, managing director of The National Self Build & Renovation Centre, spoke eloquently about the effects that transferring to employee ownership had on their businesses – greater engagement from employees, higher retention of customers and protection of intellectual property from a buyout. However, they also discussed the potential drawbacks of the structure, and made it clear that it isn't suitable for every business.
What came across was the idea of 'ownership thinking', encouraging employees to feel like they have the collective power to shape and change a company – which in turn can positively affect the local community that it operates in. Both panellists encouraged businesses to create an environment of shared vision and purpose.
The Bank of England is leading the way
The Governor of the Bank of England, Mark Carney, could not proceed with his keynote address that was due to be part of the festival. Sadly, pre-election guidelines for civil servants came straight into force as soon as the 12 December general election was called. We were looking forward to hearing the Governor speak given the importance he has placed on understanding the costs of climate risk. This year, he's said that companies and industries that are not moving towards zero-carbon emissions will be punished by investors and go bankrupt. He joined with other European Governors in April in an open letter calling on the financial sector to act on climate change.
Meanwhile, the new £20 note took some of the limelight. Due out in February 2020, it will feature a young JMW Turner and specimens were on display at the festival – but kept under close guard!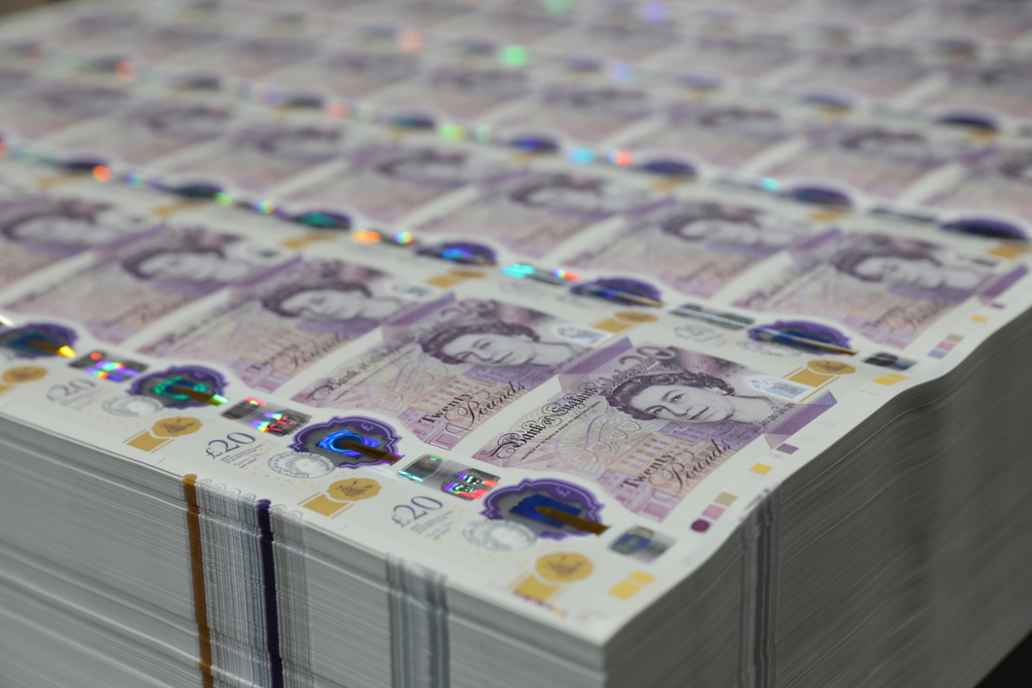 School students hold the future of economics in their hands
Almost 200 school students from across the Bristol area gathered at the festival, where Sarah Smith of Bristol University's Department of Economics opened the day. "People have a poor perception of economics. They don't understand it, and they think it doesn't work for them. Which is why it is time to present a different view – not just about money and finance – but about how we manage the big societal issues that face us today," said Sarah.
"And we must broaden the appeal of economics. That is why diversity is so important and you - the next generation – hold the future of economics in your hands," she added.
Over an afternoon, assignment groups were given the task 'How should we measure progress?'. The winning group, from Bradley Stoke Community School, impressed the judges with an 'Overall Development Index' that incorporated social, sustainability, economic, technological and environmental factors. As part of their prize they will travel to Germany next year to join with another Discover Economics event.
We all need to understand what the green economy is – and if it's a good thing
How would you define the green economy? And do you think it's a positive step? These were the pertinent questions posed to the audience by Clare Birkett from charity Economy – whose aim is to make economics understandable for all. "I think it's really important that people understand what the green economy is and have the tools to decide whether it's a good thing or not," says Clare.
She made the point that there are many definitions of what the green economy is and that it's crucial to settle on a definition that works in order to make progress with this. Furthermore, although the idea initially sounds like a positive thing it's important to be aware of the downsides too. For example, the concept of natural capital within the green economy puts a price on nature (a difficult thing to do), while the green economy can potentially widen inequality, with richer people able to afford to pay to pollute.
Ultimately, Clare deemed the green economy a positive idea – but only with a suitable definition and when in the right hands. What do you think?
How to fund social care is an economic and political challenge
In 'The Economics of Social Care' session the panel's experts and economists – including Joan Costa Font, Polly Simpson and Charles Tallack – delved into the question of how we fund social care with an ageing population and increasing numbers of young people with disabilities. We found out that this is quite the conundrum when society's future depends on the work and taxes of its younger members, yet its baby boomers have the political power and wealth.
The independent sector provides around 95% of the UK's care homes for older people – which means decisions are often focused on profit margins. The consensus among the panel was that we need to bring about a change in this system, but we simply lack the political will to do it. What's more, many people don't understand the system we have now, so they are fearful when alternatives are proposed, especially those that seem costly.
Overall, a movement to change the system is brewing, but if we want to have the care we think we all deserve, we all have to agree whether or not we're willing to pay for it – either through using our assets (such as houses) in later life, by paying more in tax throughout our lives or through another kind of insurance.
About the Festival of Economics
Triodos Bank was a sponsor of this year's Festival of Economics, which runs annually in November.
The festival is produced by Bristol Cultural Development Partnership, which also programmes the year-round Festival of Ideas.
To find out more about the Partnership's full programme of events, visit its website.