Over the years, St George's has programmed some of the world's leading names, from Bjork to Sheku Kanneh-Mason, former BBC Young Musician of the Year. Recently, however, the registered charity developed ambitious plans to expand and futureproof the venue. A loan from Triodos Bank was a crucial part of the £6.3 million construction project, which will support St George's to reach its full potential as one of the UK's premier concert halls.
"We are grateful to everyone who has helped make this possible and given their support to this bold and ambitious project," says chief executive Suzanne Rolt.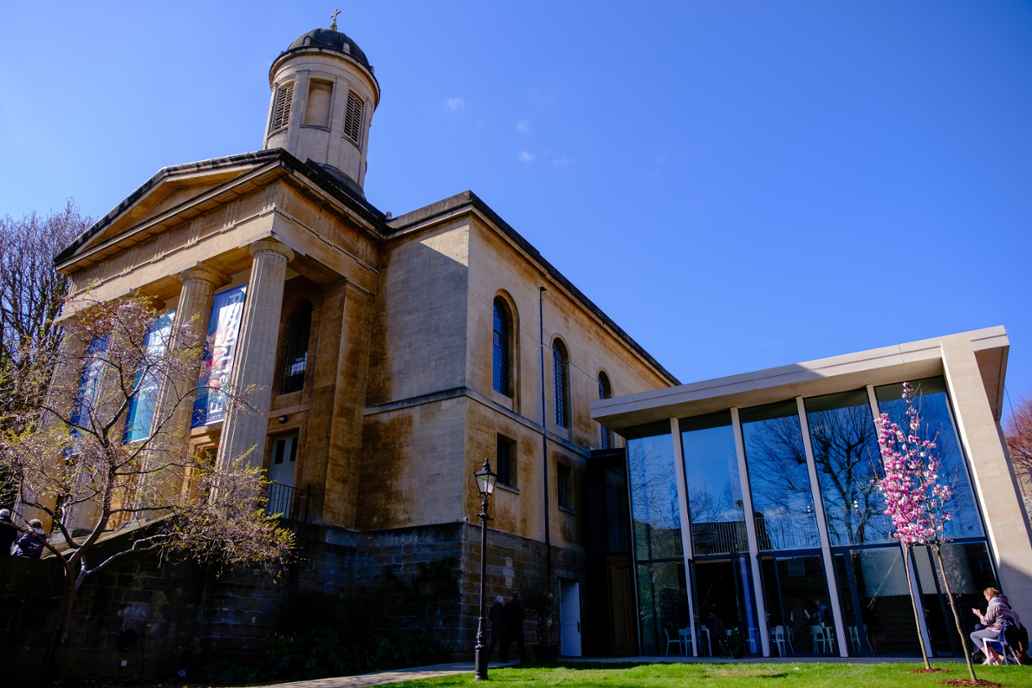 The project has been called 'Building a Sound Future'. A new two-storey building features space for artists, students, daytime visitors and evening audiences, as well as corporate or private hire. Suzanne adds: "The new extension will help the charity generate revenue to care for our beautiful building and gardens, to continue to attract world-class artists, and also run our education and outreach programmes."
The use of the building demonstrates St George's commitment to increasing opportunities to make music and art a part of people's everyday lives. It takes part in many outreach projects, including working with community radio station Ujima and taking world-class classical musicians to play to schoolchildren and refugees in Bristol's most disadvantaged wards.
Looking around, it's apparent that harmony was a key theme for architects Patel Taylor in the design of the building. The new seamlessly blends with the old as you move from the modern extension into the existing neo-Classical building – former church designed by Sir Robert Smirke, whose other buildings include the British Museum and the Royal Opera House in Covent Garden. "We've sought to balance the existing listed aesthetic with increasing St George's commercial potential, building resilience for this important venue, their performers, visitors and local community," says architect Andrew Taylor of Patel Taylor.
It's clear that the all-new St George's will be the ideal venue for musicians to raise the roof with their performances for years to come.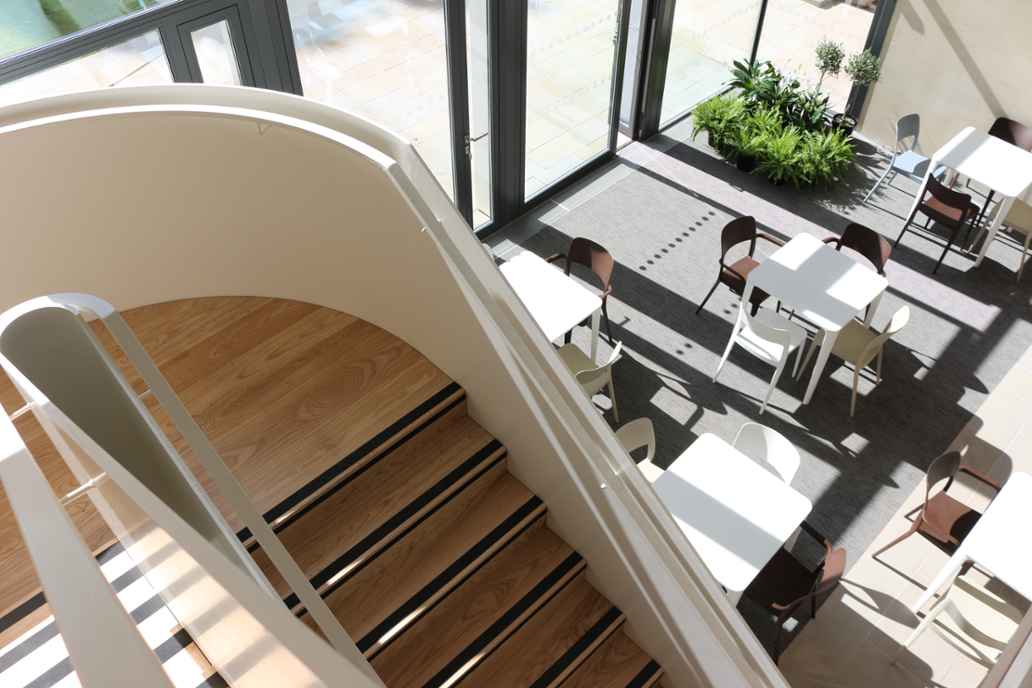 About St George's Bristol
A creative space for music and ideas, registered charity St George's Bristol is one of the country's leading concert halls. First established as a music venue in 1976, it now boasts 250 events every year, as well as numerous professional music recordings.
Supporting arts and culture
A dynamic arts sector contributes to society by connecting ideas and people, and reflecting, stimulating and encouraging positive change. In 2018, Triodos helped make it possible for 22.6 million visitors to enjoy cultural events including cinemas, theatres and museums across Europe.