Whether it's pubs, shops, cafés, fish and chip shops or even woodland, research suggests that the community ownership model continues to gather pace. With many communities looking to take the first steps, and numerous organisations considering how they can provide support, Triodos Bank hosted a business networking breakfast to answer questions on the topic, with speakers from Plunkett Foundation and the inspiring example of a community pub, The Swan Clewer CIC.
Attendees were greeted with a locally sourced vegetarian breakfast and a welcome from Rob Keegan, Triodos Small Business Lending team manager. Rob introduced the 75 guests to the morning's topic, speaking about how Triodos Bank has supported community enterprises – such as The Swan – and how others can help encourage the community business revolution.
What is a community business?
Community businesses are owned by members (sometimes known as shareholders) and are run democratically on the basis of one-member-one-vote. Membership is voluntary, affordable, and open to all in a community, and is the mechanism for ensuring the community has a genuine say in how the business is run.
(Community Shops: A better form of business 2018 - Plunkett Foundation)
The Plunkett Foundation, which is marking its centenary this year, is an award-winning charity that supports communities across the UK to set up and run life-changing community businesses. Its membership officer, Tasha Bevan, introduced her work supporting groups at all stages of their journey. She spoke about how community business is defined and Plunkett's current work – from campaigning against loneliness to exploring working with new community land ownership groups.
Tasha also described the success of community pubs – with 100% of those that Plunkett has supported currently remaining in business.
She said: "The stand-out success of community businesses is found in the social impact they achieve. They bring people together of all ages, backgrounds, interests, and give them a purpose to interact; put simply, community shops and community pubs reduce social isolation and loneliness – and promote wellbeing. We're proud to support a thriving sector and hope to encourage many other communities to get involved."
The story of The Swan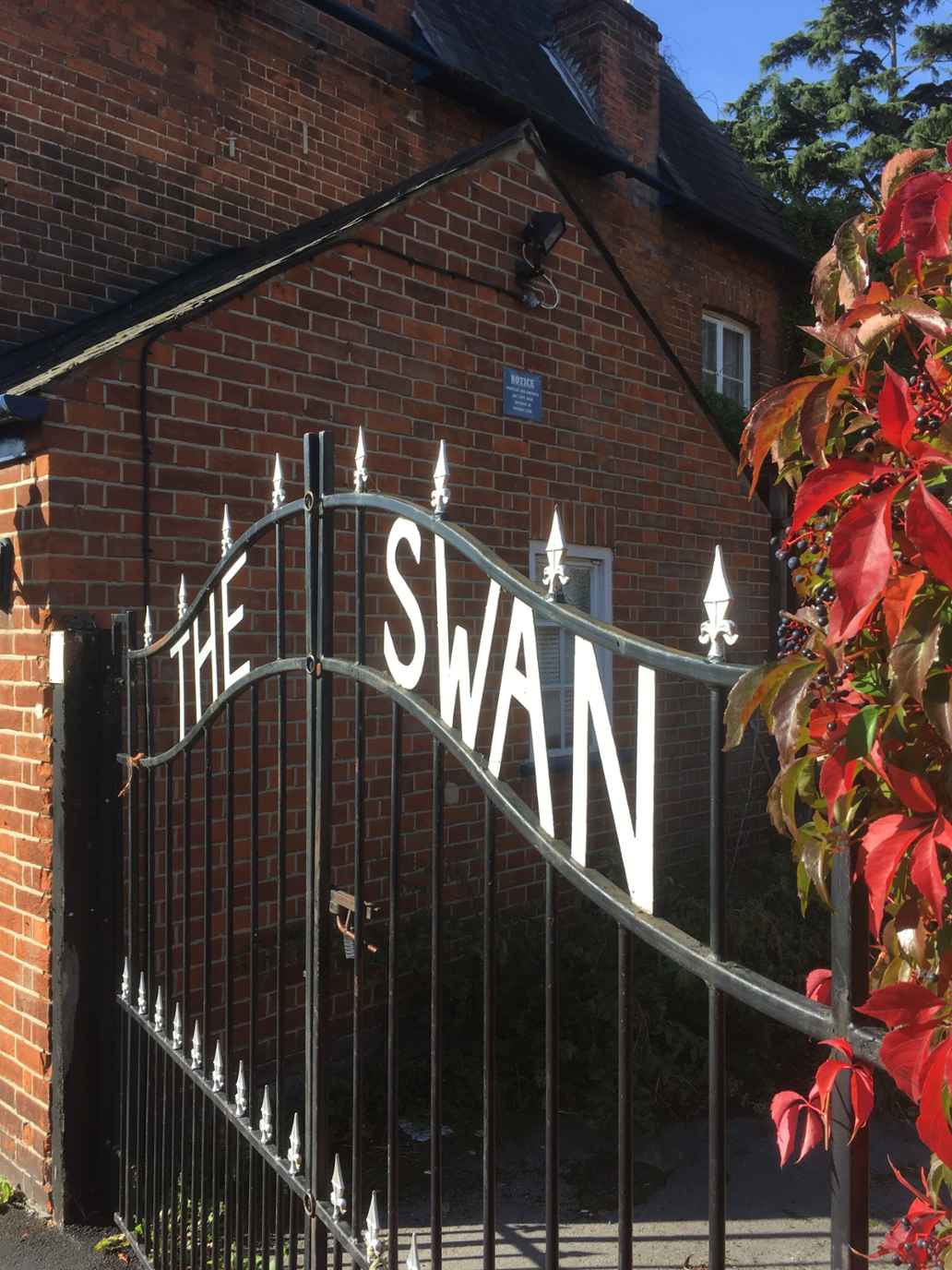 Will Calvert is from a community that has taken the journey to purchase its own pub. The group bought The Swan, an 18th-century inn in Clewer, Windsor, after it was empty for over three years – saving it from commercial developers. Alongside investment and community fundraising, lending from Triodos Bank enabled the purchase.
Will says the aim is for The Swan to become a thriving community hub and social enterprise. It will provide meeting spaces and training opportunities for local young people with additional educational needs, alongside a traditional pub and workspace for start-up businesses with a like-minded ethos. All profit will be ploughed back in to the organisation over the next five years.
He concluded by saying: "But for Triodos, the project wouldn't have happened. People have seen the social purpose in what we are doing. By learning through making mistakes along the way – our real success is hopefully still to come. It will be measured by both operating profitably and changing lives."
Triodos relationship manager Kate Donovan, who was instrumental in securing the loan between Triodos Bank and The Swan, added that the bank remains very keen to support community businesses right across the UK: "We want to do more work with community groups because we recognise what fantastic work they're doing."
Rob Keegan invited questions from the floor, which covered a range of topics, including the biggest challenges community-run organisations face, how they share roles and how local authorities can play a part.
Talking about the morning's event, Rob said: "Thanks to Tasha and Will for their insights. It's always inspirational to hear from communities that are taking action to ensure that their pubs, cafés and shops continue to benefit local residents. Community ownership prioritises positive impact over profit, so supporting these kinds of organisations totally aligns with our values as a bank."
Find out more
To register to attend our next networking breakfast event, and sign up to the newsletter, head to our events page.
You can also discover more about Triodos Bank's Small Business Lending services here.