Twenty-five years ago, when Dale Vince discovered that the energy sector was the single biggest cause of climate change in Britain, he felt compelled to leave his travelling lifestyle on a mission to change the way electricity was made by replacing fossil fuels with renewable energy. "There was so much scepticism and most people scoffed at the idea. Even within the industry, I'd regularly be asked 'what's green energy?' and 'who is going to buy it?'" explains Dale, founder of the world's first green energy supplier, Ecotricity.
Every movement begins with a handful of outspoken disruptors challenging the status quo, followed by a wave of early adopters. Dale is just one of many innovative environmentalists spearheading alternative business models, having campaigned for decades to create radical, positive change in the way we power and heat our homes. Since starting with just one turbine in 1995, the wind farm entrepreneur has continued to push the boundaries as the first energy company to declare a climate emergency and the first to hopefully achieve carbon neutrality before 2025.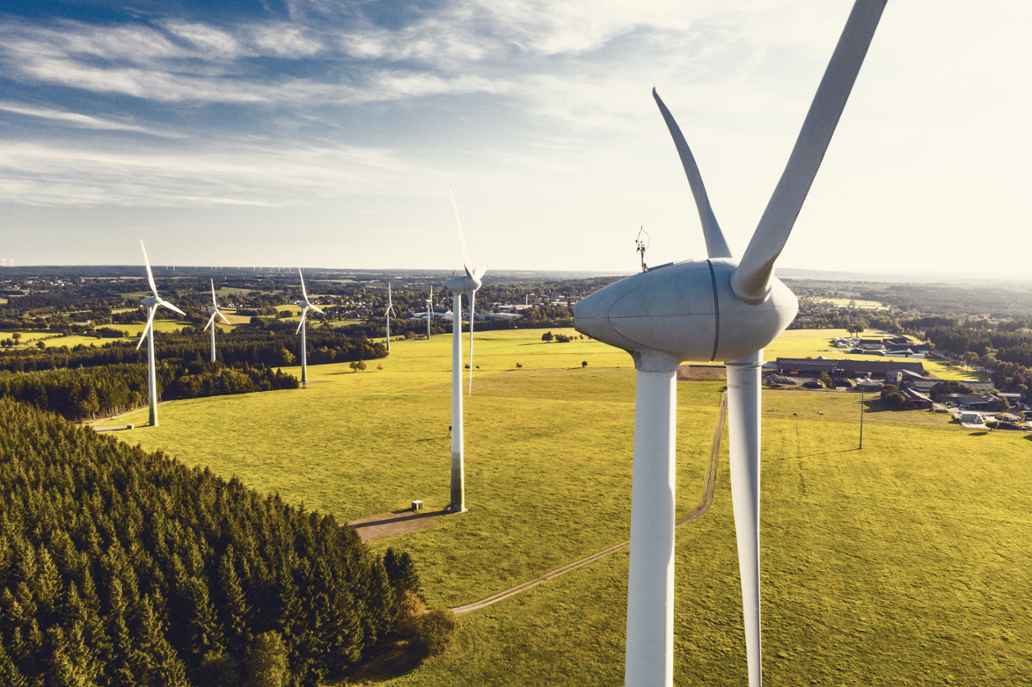 As well as building more solar parks and wind turbines, he has big plans to further revolutionise the sector. "I always felt that we had the answer for electricity, we could make it renewable, but for gas we'd have to give it up altogether. Then ten years ago, I discovered that it was possible to make gas from organic material and feed it into the grid using the existing infrastructure," explains Dale, who plans to build green gas mills whereby marginal grassland that isn't being used to grow crops will be cut and processed by an anaerobic digestor to create green gas.
Dale estimates that there's enough marginal grassland in the UK to power every home in the country with carbon neutral gas that's truly sustainable, while creating diverse wildlife habitats and 100,000 jobs in the rural economy in the process. "Switching fuel source is much simpler and cheaper than retrofitting every gas boiler in the country to decarbonise the heat sector. And it means we don't need to frack, we just need to mow the lawn," he adds.
A different way of thinking
The ability to think outside the box has also been a key ingredient to Guy Singh-Watson's success. The founder of Riverford, the Devon-based organic farm and veg-box company, first worked as a management consultant in London and New York before returning to the family farm at 26, with a vision to provide an alternative to supermarket shopping and 'produce something useful to the world'.
Since 1987, Riverford's business success has been about much more than just profit. "At Riverford, we start with the premise that we want to do something valuable whilst causing the minimum damage, then work out how to make it economically viable," explains Guy.
Two years ago, Riverford became employee-owned when Guy sold 74% of the company to its 740 employees, now co-owners, at a quarter of its market value to ensure that the company's ethical values, independence and success would continue. "We have really turned our back on conventional finance models where we could borrow to grow quickly and sell out to venture capitalists. Instead we will grow 'organically' within our own resources and being employee-owned will protect our model of sustainable large-scale food production. It's an exciting time and a big change," says Guy.
This year, Riverford has had to adapt to a sudden surge in demand for home delivery. When the coronavirus lockdown began, the business saw a 25% rise in deliveries, which was akin to the Christmas period – but without any preparation. This meant an extra 10,000 boxes on order every week, predominantly due to existing customers switching to regular orders.
Guy has noticed environmental awareness rise steadily within his customer base since he began and more recently become heightened. "It's become ever more evident that we can't continue to treat the planet as we have done," says Guy. "Extinction Rebellion and climate activist Greta Thunberg really give me hope because they are really trying to hold government to account and that desperately needs to happen."
In 1996, Triodos Bank helped finance Dale Vince's first wind turbine at Lynch Knoll in Gloucestershire. Twenty-four years later, Triodos Bank continues to partner with Ecotricity.

A Triodos Bank loan enabled Riverford's Guy Singh-Watson to purchase his farm in Devon and then transition to employee ownership in 2018.

Helen Browning is chief executive of the Soil Association, the environmental charity that promotes the importance of sustainable, organic agriculture, and has partnered and banked with Triodos Bank for over 20 years.

Cafédirect has been a Triodos Bank customer since 2004, when it launched an ambitious £5 million crowdfunding initiative.

Thrive was first established as Wind Fund Plc by Triodos in 1994, when only 2% of the UK's electricity was supplied by renewables. It continues a close relationship with Triodos to this day.
Bringing systemic change
Organic farming now makes up 4% of all agricultural space in the UK but that won't significantly increase with consumer choice alone. "Clearly you can bring about some change by voting with your pound and supporting ethical business models but we really do need more responsible politics and top-down legislation," explains Guy. "Short-termism is one of the great weaknesses of capitalism and there's a deep-rooted unwillingness to deal with complex issues because the focus is solely on profit when they require long-term solutions and systemic change."
Helen Browning, chief executive of the Soil Association, the charity which has advocated for an organic approach to food and farming since 1946 and which first launched its organic certification scheme in 1975, agrees: "We need to reengineer our economics as well as our regulatory framework so that it's a no-brainer for people to do the right thing in order to fundamentally shift society. When we mobilise, governments can do extraordinary things very quickly, as we are seeing through the Covid-19 crisis." The Wiltshire-based farmer remains optimistic: "The crisis has disrupted every aspect of our lives, and that brings opportunities alongside the ghastliness of the situation. Calls for 'build back better' are growing, and the importance of food and the natural environment are increasingly recognised."
"The organic movement plays an incredibly important role in being at the leading edge of change and showing what's possible – there's now a chance for much more rapid change than we have been able to create over the past 25 years," says Helen, who has noticed that farmers are increasingly enthused about moving towards more sustainable methods and policymakers are thinking more creatively about how to use public funds to deliver the natural environment that will be the bedrock of future food production, whilst tackling climate change and the biodiversity crash. "The climate crisis, the way we eat, and the depletion of nature are all interconnected issues, so we need more holistic solutions."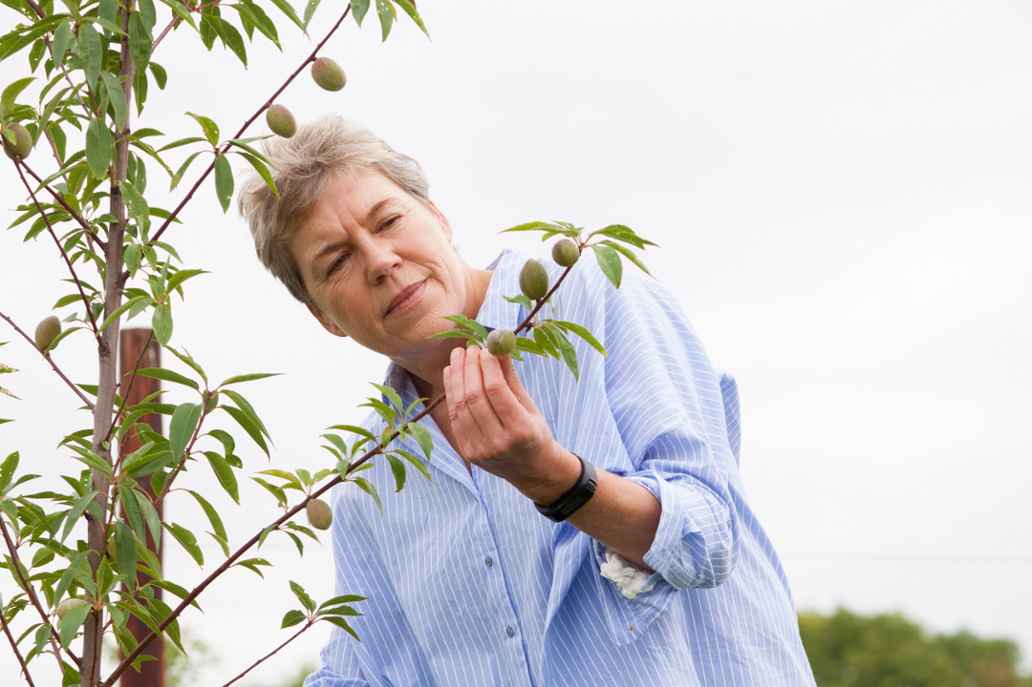 The power of communities
John Steel, CEO of Cafédirect, the UK's first B-Corp certified coffee company, also wants to shake up the fast-moving consumer world. As a pioneer in the Fairtrade movement, every product that it sells carries the Fairtrade mark and over half of coffee sales are certified organic. "We want the business to be a force for good," says John who points out that the price paid for non-Fairtrade coffee doesn't provide anywhere near enough income for farmers. "It's a complete scandal," says John who invests up to 50% of profits in Producers Direct, a charity that works with and for farmers across the coffee-growing world, to improve sustainability and livelihoods. To date, the total contribution that Cafédirect has invested in growing communities is £19 million through investment in Producers Direct, as well as contributions to the Fairtrade and organic movements. "It's an example of how you can do things differently," adds John. "You won't solve the world's problems by yourself, but we can navigate and help change the way things are done, together."
This firm belief in the power of communities is what fuels Thrive Renewables, the Bristol-based sustainable energy company. Today, renewables deliver a third of UK electricity generation, but 25 years ago that figure was less than 2%. "On your own you can make a change, but as a community we can make a real difference," says managing director Matthew Clayton who recognises that the future of clean energy starts with people power. With local programmes designed to empower low-carbon communities and a more than six-thousand-strong investor community, Thrive owns, or has funded, 50 wind turbines across 19 sites, powering the equivalent of over 46,000 homes.
But in this constantly-changing energy landscape, government subsidies and funding mechanisms cannot be relied upon. Thrive Renewables continues to fund and build new renewable energy projects working with developers, landowners and industrial hosts to deliver projects which perform environmentally, financially and socially. Thrive Renewables introduced innovative financing through a bond offer that raised £10 million, attracting over 900 investors. Enabling investment from members of the public who wish to help finance clean energy sources and tackle climate change is a fundamental part of Thrive's mission: "Thrive exists to connect individuals with sustainable energy, allowing our investors to contribute directly to change," Matthew says.
As we begin to recover from the huge shock of the coronavirus pandemic, it's this growing empowerment of communities, individuals and business leaders that leads to louder demands calling for social, environmental and cultural change. From that first wave of visionary innovators and early adopters, society could be on the cusp of a big shift towards more sustainable solutions that pave the way for a greener future.
The Colour of Money
This article was originally published in the 2020 anniversary edition of the Colour of Money, Triodos Bank's inspirational magazine.
Our mission is to make money work for positive social, environmental and cultural change. The Colour of Money gives you stories, features, and interviews showing you how we do just that. Read the magazine in full on Issuu.
Sign up here to recieve the latest stories, features and interviews from the Triodos community.