With access to nature having come to the fore as an essential component of mental and physical wellbeing during the pandemic, it's no surprise that the theme of Mental Health Awareness Week this year is "nature".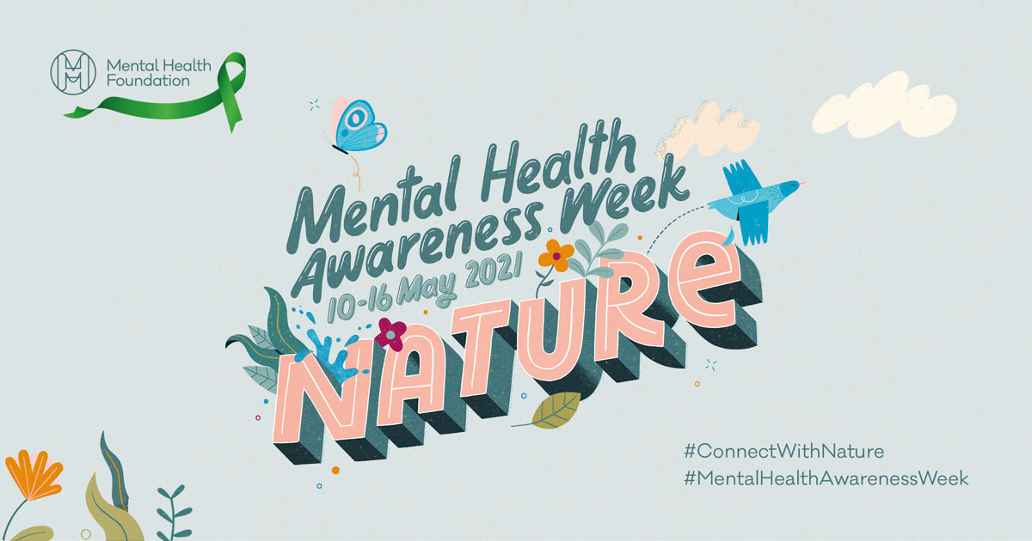 Embracing the multisensory experience of listening to birdsong, smelling fresh earth, gazing at a leaf or flower bud unfurling or feeling the temperature shift as the sun moves between patches of clouds can be an opportunity to step outside our everyday worries, even if only for a few moments.
Whilst for some the re-opening of shops and restaurants can't come quickly enough, for others who have been carefully shielding for well over a year, the increased mixing may well be a source of anxiety. For those who are feeling tentative about striding back out into the world, starting with a short walk in nature could be a great first step.
Our team of relationship managers work closely with our positive impact customers to understand and support their business lending needs. Here, members of the team share their favourite spots for re-connecting with nature, and how visiting these special places helps them reset.
Sarah, relationship manager based in South Wales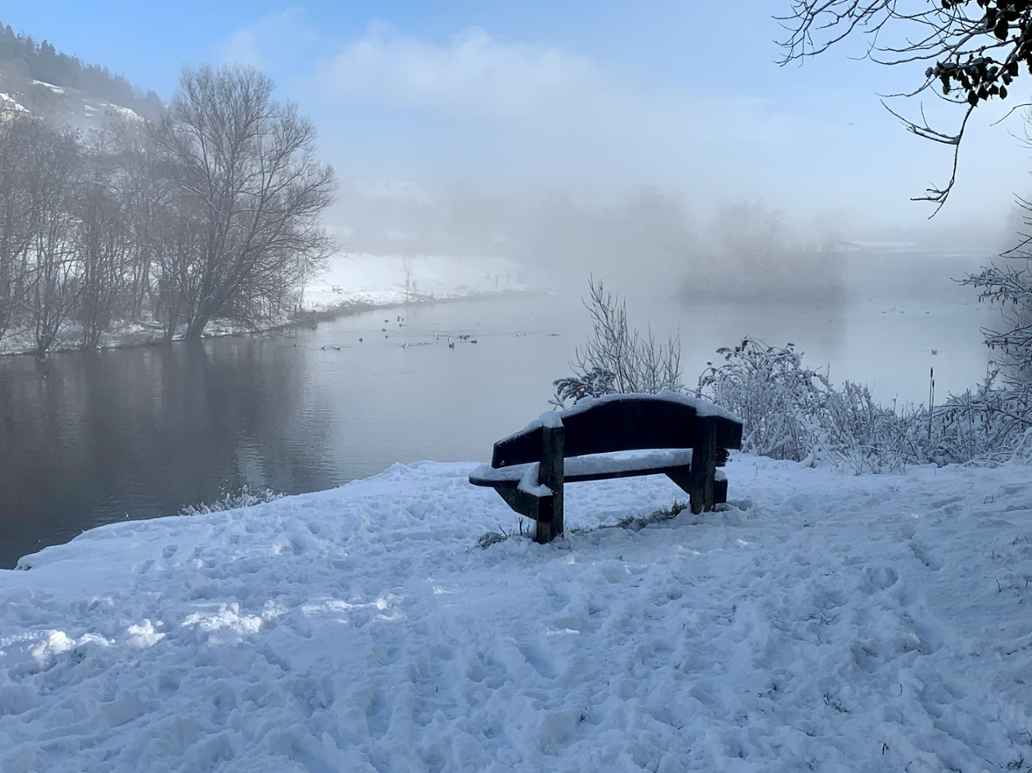 This photo was taken at the bottom lake at Cwm Clydach Countryside Park, in Clydach Vale, Rhondda Valleys, in the snow, earlier this year. The park is built on regenerated land, from an old colliery site. The area is of one of superb natural beauty, which is what drew us here.
During Covid, this lake was my escape. We were only allowed to 'exercise from home' in Wales, and so this was pretty much the only place that was physically do-able. This bench always gave me a moment of reflection, to sit and think, before making the return journey back. It is very well used by walkers, dog owners, cyclists and runners, but there is so much space, it never feels congested.
Since Covid, I now try and walk every lunchtime for an hour. It makes a big difference, benefitting me, my work and my husband! My perceptions of mental health has changed in recent times – it is OK to not be OK, and I think that many people have led the way in making sure this is widely known, so that there isn't the stigma that was there pre-Covid.
Jaishree,

relationship manager based in London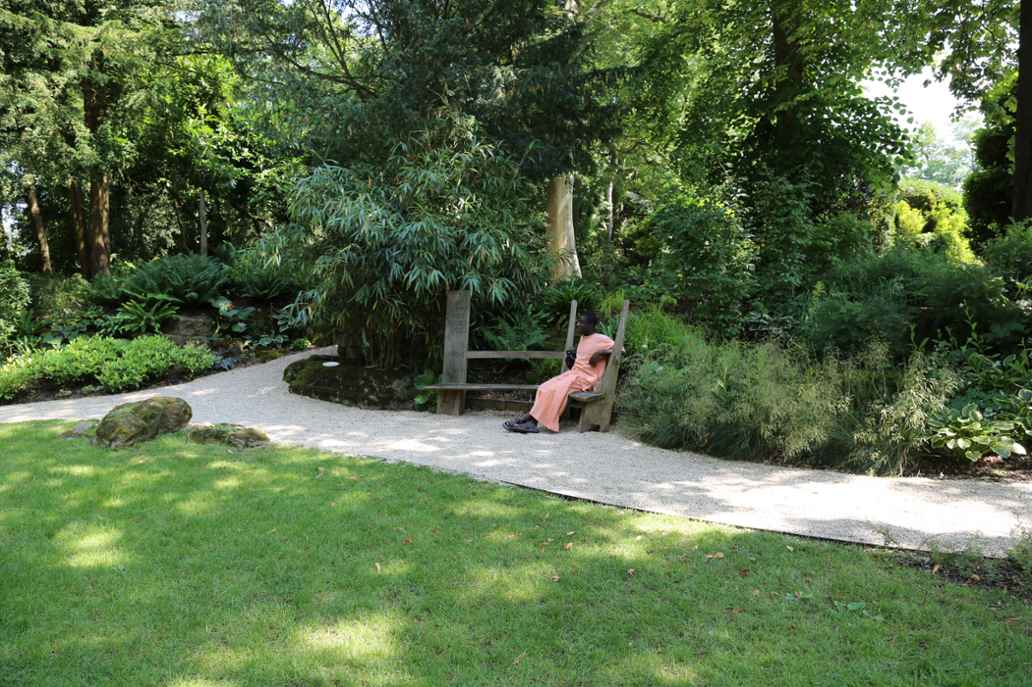 My favourite local nature spot is on the outskirts of Watford, at Bhaktivedanta Manor - a Gaudiya Vaishnava (Hindu) temple set in the Hertfordshire countryside. The Manor is owned and run by the International Society for Krishna Consciousness (ISKCON), better known at the Hare Krishna movement. The temple was established in 1973 at the estate donated to ISKCON by George Harrison of The Beatles.
In normal times, I visit the Manor most weekends, to take darshan (see the beautiful deities), attend seminars, take part in classes (scriptural study or general well-being e.g. yoga, meditation, Ayur-Vedic cooking, etc.) or volunteer.
It is a beautiful place to 'reset' and such a contrast to normal London life. The main house is surrounded by five acres of ornamental gardens, lawns and a lake surrounded by a woodland walk. My favourite spot is the George Harrison Memorial Garden – created in a shady woodland dell where I like to retreat with a plate of prasadam (sanctified vegetarian food).
Jess,

business banking intern based in Bristol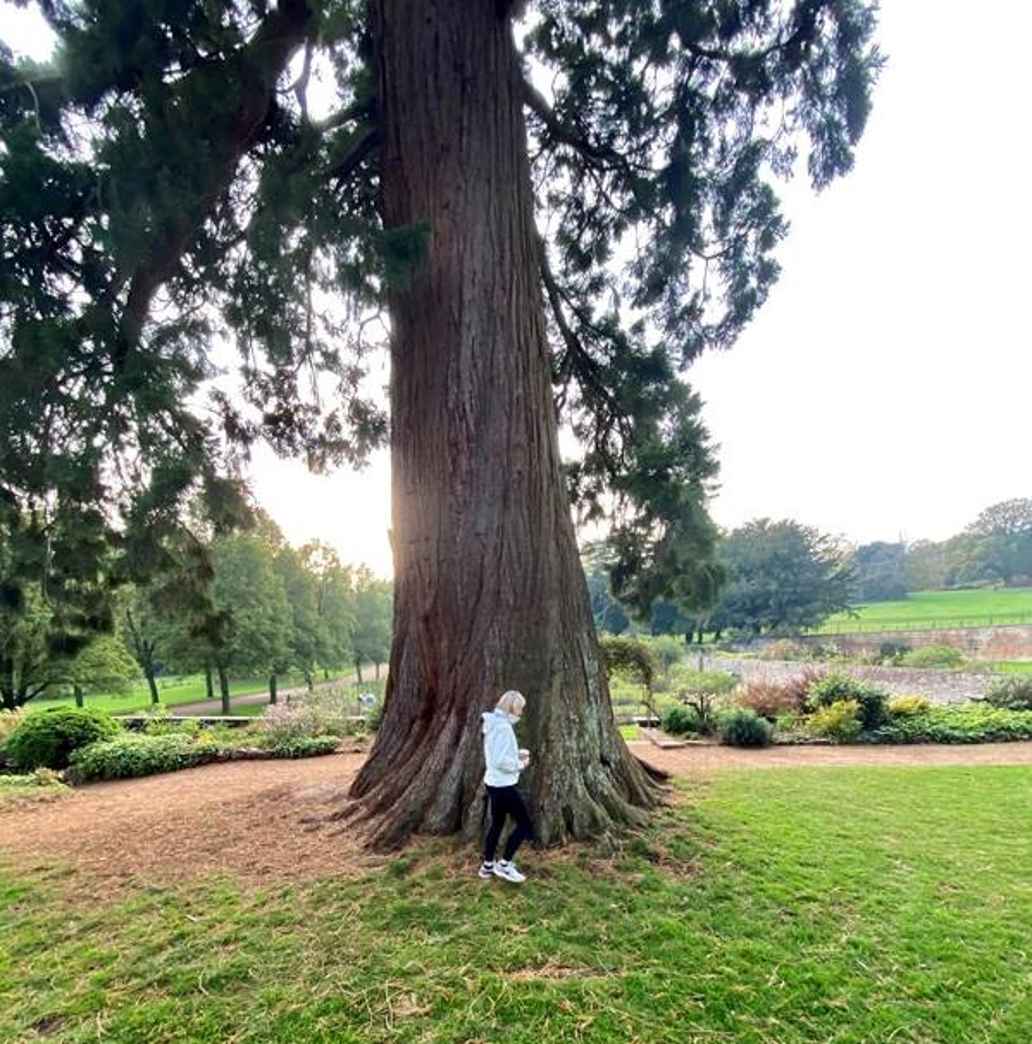 I live in Bristol City Centre, and love the hustle and bustle of the city but still feel close to so many nature spots that are only a walk or short drive away.
Whenever the city becomes a little overwhelming, I like to visit Ashton Court, which is a 10 minute drive but feels like a world away. I often visit Ashton Court with my flatmate or a friend and we stroll for an hour, which is especially lovely on a sunny evening. I find by getting some fresh air and a change of scenery it completely changes my mindset. After a long day working from home there's nothing better than some fresh air, a good gossip and a long walk to change your mood!
My walks have become a part of my routine, especially since the pandemic started and I can't go a day or two without one. Our mental health is more important than ever, especially with the isolation we have faced. It has made me realise how important exercise is, even just a walk, as it can totally change how we feel.
Mental health and nature at Triodos Bank UK
Good physical and mental health and wellbeing are fundamental to a better quality of life.
Triodos Bank UK signed the Time to Change: Mental Health Action Plan pledge to build on our commitment to banish the stigma around mental health issues in the workplace. More than 20% of co-workers are trained as mental health first aiders.
Through our lending and investments we finance projects working to restore and enhance our natural environment, including organic farming, renewable energy and low-emissions transport.