In this interview we find out more about how the RSPB had been affected by the Covid-19 pandemic and how they plan to continue delivering their holistic approach to conservation in 2021. RSPB is a Triodos customer and charity partner.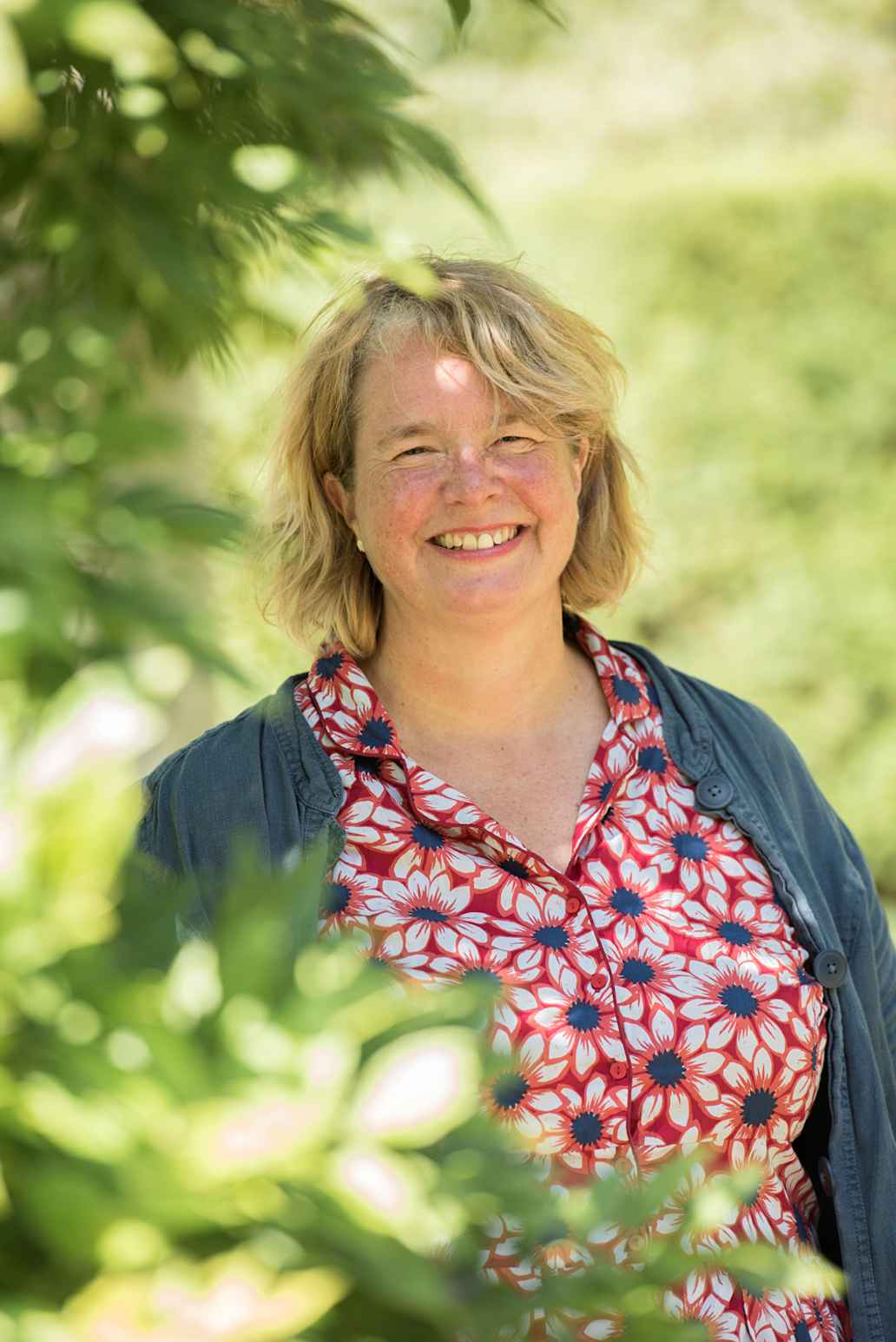 RSPB is best known for its conservation work around birds, but the charity takes a much more holistic approach. Can you tell us more about why this is?
Birds are what comes to most people's minds when they hear the name RSPB. The RSPB was founded over one hundred years ago by women from Manchester campaigning against the use of exotic feathers in hats, which was resulting in a decline of birds, most specifically the egret. Birds remain a key expertise area for us and as 'the canary in the coalmine', how they are faring is always a great indicator of the state of the wider natural world.
But it's impossible to attempt to conserve birds in isolation from the rest of the natural world, including people. As a science-based organisation the RSPB researches the widest threats to biodiversity. There is little doubt that one of those is the extensive loss of habitat and remaining habitats being poorly managed for wildlife. And so the RSPB, through our nature reserves and our work with partners, works to manage and protect some of the most incredible habitats our islands have to offer. From rolling meadows to rugged mountain tops, RSPB reserves cover over 140,000ha of land in the UK and provide a safe haven for some of the country's most threatened species. We also work globally on specific species and in particular places and migration routes, and we work to influence the policy framework set by governments here in the UK and globally.
How has the Covid-19 pandemic affected the RSPB?
2020 was challenging for all of us in different ways. Like many other organisations, we had to transfer our operation to a more virtual world overnight, and postpone some of our work, including a big project on Gough Island in the South Atlantic, which saw the team concerned having to take an unexpected sailing voyage and a Hercules flight home! We were enormously grateful to be able to access emergency grant funding and the job retention scheme as many of our staff roles could not be delivered during the periods of lockdown and our income was affected. I am enormously proud of how the whole organisation, both staff and volunteers, pulled together and looked after each other.
But one incredibly positive outcome is the enhanced interest from the public in nature. Nature is so important to us because it has a remarkable way of restoring calm and helping us through the toughest moments – it is proven to be good for our physical and mental wellbeing. As I write this, I can hear a robin calling and see a pair of blue tits in my garden taking turns on my bird feeder. Despite the bare branches of winter these little signs are helping to remind me that even in these turbulent times our world is beautiful and resilient.
Congratulations on being named on the BBC Radio 4 Woman's Hour Power List 2020! Why do you think it's important to have a diverse range of voices in the conservation sector?
Thanks – I was very honoured to be included. I felt like I was there because of the great work the RSPB does and as a representative of all those organisations and people who are just cracking on and restoring and fighting for nature each and every day, persisting in their determination to build a better world for all of us.
It's important for so many reasons. The sector is not representative of the world at large – and it needs to be. Everyone needs to feel that they are able to engage with the natural world and understand it and so it's important that our sector above all others enables that as much as it can. We are at the very beginning of starting to do that and we have much further to go.
Being more diverse is morally the right thing to do and it will also help us make better decisions. It will also help us face into the scale of the climate and ecological crises. The issues are huge and it is going to take all of us to address them. There is also a vital link between climate change, the ecological crisis and social justice. It is the poorest and those with least voice in our world who are being most affected as I write. We need to hear those voices and listen to them.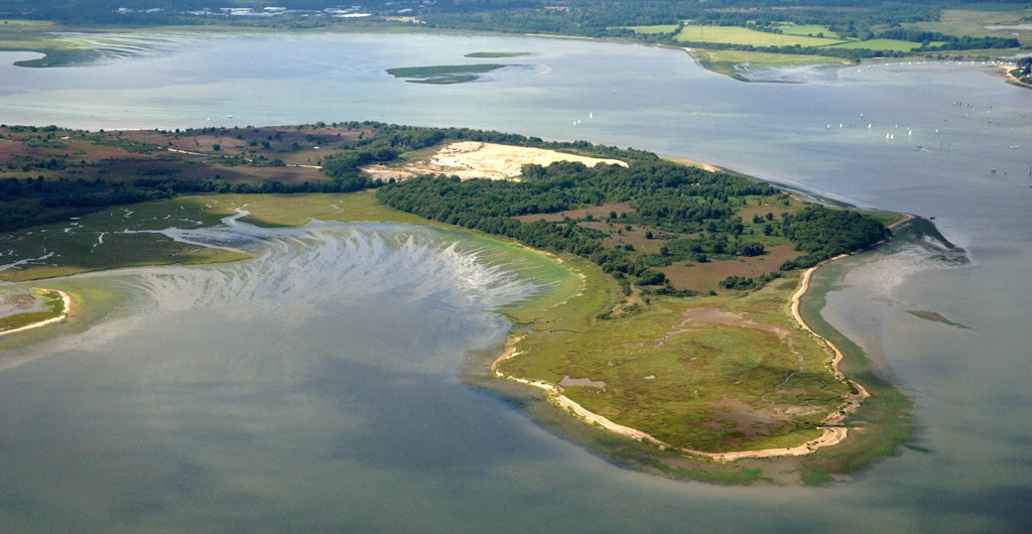 You recently told Channel 4 News that "

nature is in absolute freefall

". What keeps you motivated in the face of such a big challenge?
I'm an optimist. I think things are dire and I think this coming decade is going to be vital in trying to turn our ship around so that we can tackle the causes of the twin climate and ecological crises, adapt to what they are already bringing us and begin nature's restoration. But I do think, with enormous effort and making some big choices, we can do it. Crucially, we do still have a choice at this time.
Looking at both ends of the telescope, which is what the RSPB does, we need the right political will and economic drivers to be in place globally and domestically and at the other end of the telescope, we need individuals who understand the situation, recognise the intrinsic value of nature and also see the vital importance of ecosystems to our survival. They need to feel empowered to act as citizens and guardians of the planet for future generations, not just as consumers of today. That is all possible.
But we've absolutely got to get on with it. The urgency is real and that's what I feel when I wake up in the morning and that is what makes me so determined to play my part.
What is your focus going into 2021?
2021 is going to be a year of big moments and an opportunity for the UK Government to commit to prioritising biodiversity and the climate. It needs to walk the walk not just talk the talk – and live up domestically to our global leadership ambitions in the environmental arena. The UK's withdrawal from the EU will be complete, the next UN Decade on Ecosystem Restoration will begin and in November Glasgow will be hosting the 26th UN Climate Change Conference. As a nation, and as part of the wider world, we will also be implementing the best way to recover from the coronavirus pandemic, both socially and economically – and that needs to be a green recovery.
In September we launched our 'Revive Our World' campaign, demanding legally binding targets to help build the world we want to live in. These included calling for laws to protect wildlife for people and nature; farming and food production systems which benefit the environment; global agreements to solve the climate and nature crises; and a true green economic recovery, prioritising green jobs, infrastructure and sustainability.
We will continue our Revive Our World campaign and engaging the public with these vitally important conversations throughout 2021. And we'll also be cracking on with delivering on the ground in the UK and globally – making a real and immediate difference for nature's restoration.
Which is your favourite RSPB reserve?
I'm sure I'm not supposed to have favourites! I love Arne on the coast in Dorset, close to where I grew up and anywhere in Scotland always wins my heart. But right now, most of all I am missing the reserve around our UK headquarters in Bedfordshire, where nuthatches interrupt meetings and the sound of woodpeckers punctuates my day. I'll be back there soon I hope.
Refer a Friend and support the RSPB
Did you know that you can now refer your friends and family to Triodos Bank and benefit the RSPB at the same time?
If you already bank with Triodos, then we'll donate £25 directly to the RSPB for each new Triodos Current Account customer who joins on your recommendation.
And what's more, your friends can choose to donate £60 to the RSPB too (so a potential donation of £85 between you). Alternatively, they can choose to receive a gift voucher when they open an account with us. Eligibility, terms and conditions apply.
Together, we can change banking for good and provide more power to the RSPB's vital campaigning work.