Mya-Rose published her first book, 'We Have a Dream', in 2021, in which she speaks to 30 Indigenous and People of Colour campaigners from around the world to get their perspective on the climate crisis. We interviewed her to find out more about the book.
Why did you feel it was important to write a book that amplifies the voice of indigenous conservationists?
As someone who is involved in the climate change movement and who has family that is experiencing climate change in other countries, I am a big believer in climate justice. I found it frustrating that the same small group of people were getting a platform from the mainstream media over and over again, and none of them were from the Global South or from Indigenous communities, so I thought, fine, I'll do it myself, and decided to amplify the voices of people all over the world. One of the things I wanted to do in particular was seek out the voices of people of colour and Indigenous activists because they are disproportionately affected by climate change, and yet we aren't given the opportunity to hear from these people.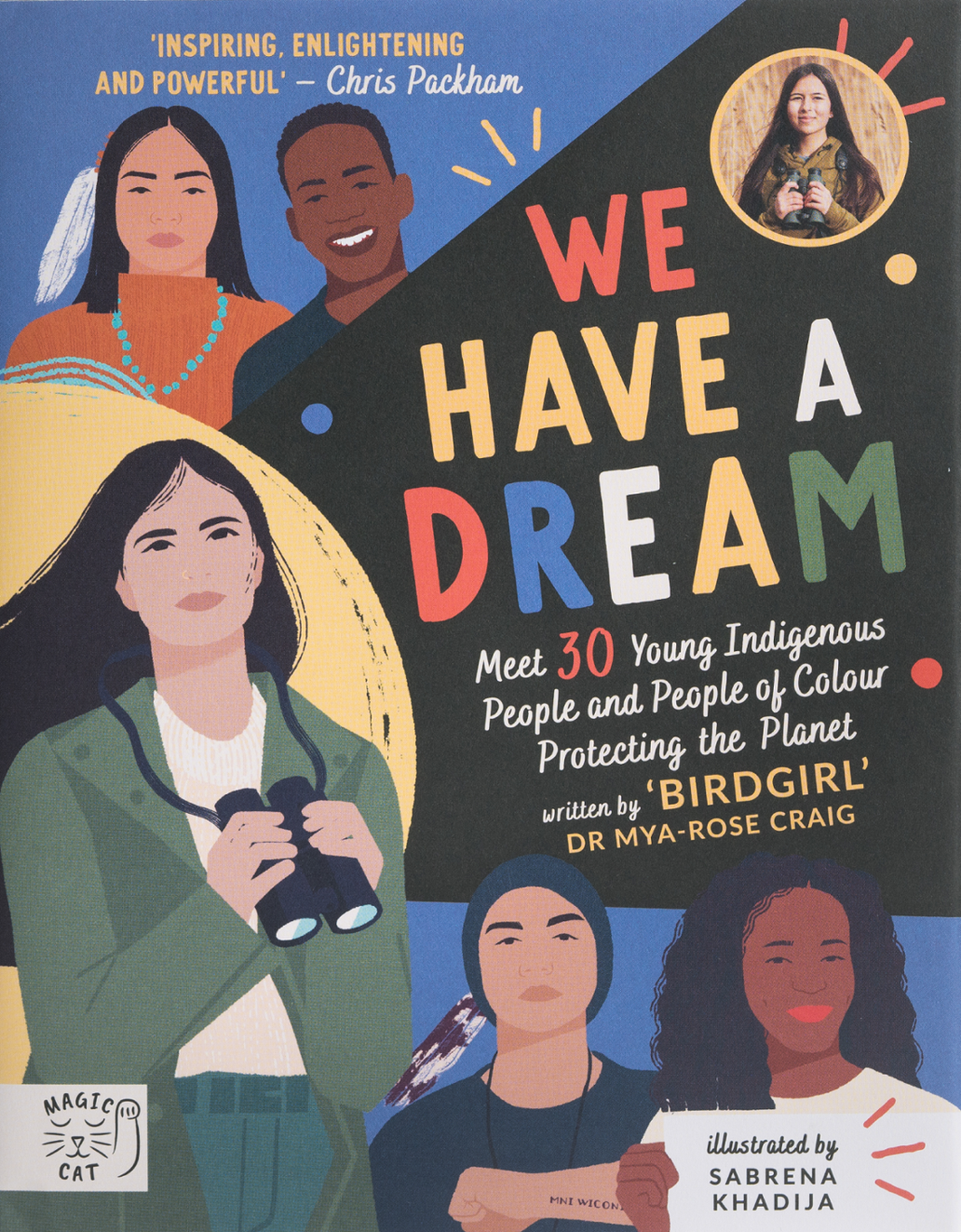 Did you find it challenging writing a collaborative book during lockdown?
Yes, as I would have really liked to meet the other environmental activists in person. But the book has a global perspective, and many of the interviews would have taken place over the phone or via the internet regardless of the Covid-19 pandemic. I think lockdown gave everyone the chance to slow down and reflect on climate change. For me, it proved that some governments are willing to act in extraordinary ways to protect the well-being of their citizens, and I believe that the impending environmental crisis demands no less action.
Can you tell us about one of the activists featured in your book that left you feeling particularly inspired?
They all inspired me in different ways, but Archana Soreng was particularly inspiring. She is an environmental activist belonging to the indigenous Kharia Tribe from Bihabandh Village of Rajgangpur in Sundergarh, Odisha, India. She has dedicated her work to documenting the practices of her community and other tribes in her region and believes that Indigenous, traditional and local communities must be at the centre of nature-based solutions and climate policies.
Apart from your book, do you have recommendations for where people can go to hear more from indigenous people on the front line of the climate crisis?
I'd recommend people follow Survival International, Greenpeace International and Global Citizen.
You're currently at university. What are you studying, and why did you choose that subject?
I am studying HSPS (Human, Social and Political Sciences) at the University of Cambridge. This includes politics and international relations, social anthropology and sociology which fits in with my wide range of passions. I hope to improve my analytical and critical skills, multicultural sensitivity and have an even stronger international outlook on the world.