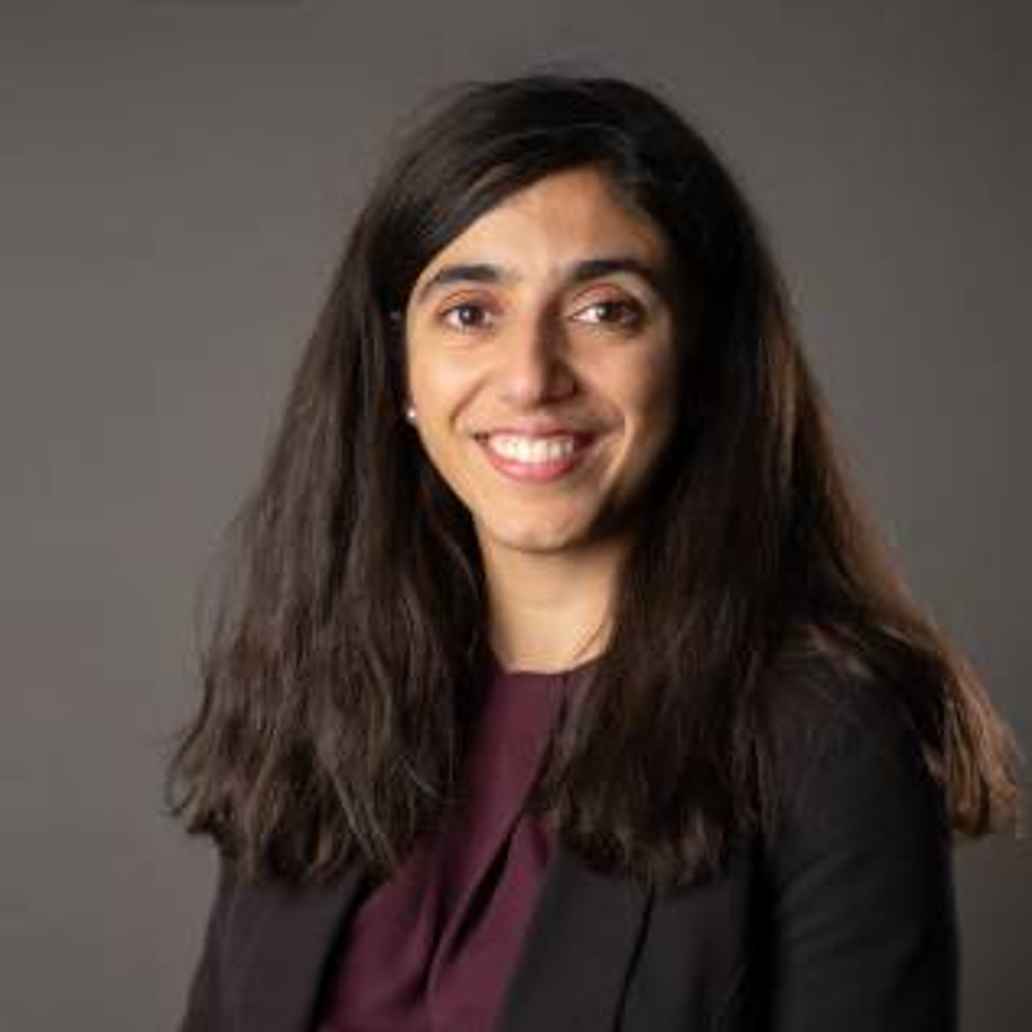 Could you tell us why you chose an environmental career path, and what led you to be

a lawyer for Friends of the Earth?
For me, it was always about following my convictions. I knew from a young age that I wanted to work to protect the natural world, and ultimately that path led me to a career in law. Scientists have been warning about the dangers posed by anthropogenically driven climate change for decades, but governments and big businesses have not been listening. I saw being a lawyer as a means to advocate for change and hold these powerful interests to account. My Christian faith is a very powerful motivation for me in all of this.
Can you explain the variety of work that you're involved with for Friends of the Earth?
I've had the privilege to work on a great array of cases and issues, from resisting Heathrow Airport expansion, to intervening to support local campaigners on resisting an oil development in Horse Hill in Surrey, to working with campaigners to obtain information from the Government about the use of bee-harming pesticides. It's also been brilliant to work on the defence of protest rights. For example, we've been involved in cases resisting anti-protest injunctions granted to fossil fuel companies, and we have an ongoing campaign to resist the oppressive protest-related provisions in the Police Crime Sentencing and Courts Bill.
How important are the Friends of the Earth campaigners in supporting your legal work and addressing the climate emergency?
They're absolutely critical. Friends of the Earth is not a law firm. It's not a legal charity either. It's a grassroots campaigning organisation. So, it's always a case of the legal team and campaigners mutually supporting each other. Working with campaigners makes it possible to amplify the issues raised in our legal cases, so that we can start to change minds and influence decision-making for the better. For example, the work of campaigners at Friends of the Earth was hugely helpful in raising the profile of the legal challenge in the Court of Appeal against oil drilling in Horse Hill, Surrey.
What has been your most uplifting campaign success?
Two stick out in my mind particularly. Firstly, the judgment in the Frack Free Three (FF3) sentencing appeal in October 2018, in which the jail sentences of 3 peaceful protestors who had been protesting against fracking were quashed, on the basis that they were manifestly excessive. Those three people all walked free that day.
Secondly, the win in the Court of Appeal in the Heathrow case in February 2020. Both this and the FF3 appeal were occasions of absolute euphoria.
What advice would you give to women wanting to get involved in an environmental career?
If you have a passion for this work, then go for it, and believe in yourself. If you want a career in public interest environmental law, then it's important to be able to demonstrate your commitment to environmental protection and social justice. Building up experience in these areas from early on is a good idea, for example volunteering at law clinics whilst at university. Look out for opportunities in NGOs too. Friends of the Earth has a year-long paid (London Living Wage) Phil Michael's legal internship for law graduates, which we recruit for twice each year.
Does your legal work also include looking at gender inequality and climate change? Can you tell us more about that?
Yes, definitely. The UN has reported that women and girls are disproportionately impacted by the climate crisis. But it's also clear that women are often leading the fight to address the climate emergency. The Horse Hill oil challenge is brought by Sarah Finch on behalf of the Weald Action Group. And when Friends of the Earth was working with community groups to end fracking in this country, it was noticeable how much of the grassroots resistance was led by women. Groups such as the Nanas were an incredible force, and pivotal in the achievement of the fracking moratorium.
Support Friends of the Earth
If you open a Personal Current Account with Triodos and select 'Friends of the Earth' when asked how you heard about the bank, we'll donate £60 when your balance reaches £100. Eligibility, terms and conditions and a £3 monthly fee apply.
Already bank with us?
If you already bank with Triodos, we'll donate £25 directly to Friends of the Earth for each new Triodos Current Account customer who joins on your recommendation. Your recommended friends can choose to donate £60 to Friends of the Earth too (so a potential donation of £85 between you). Eligibility, terms and conditions and a £3 monthly fee apply.