As well as providing vital day-to-day banking services, the Triodos Mobile Banking App now shows customers a breakdown of the impact their investing and saving with Triodos Bank has.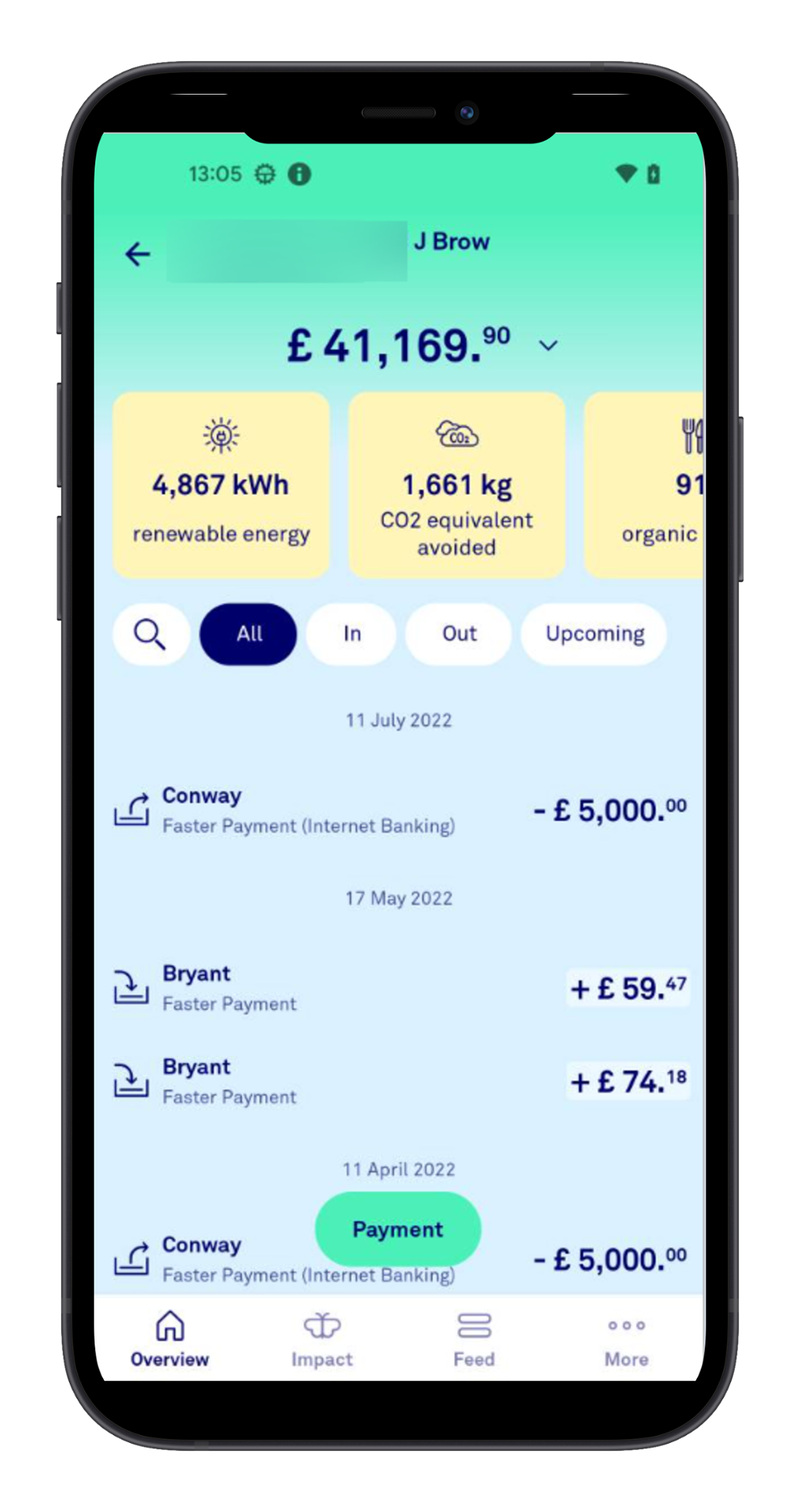 Customers with a savings account or cash ISA who use the App, will see personalised figures for the impact that their savings generate through lending to sustainable organisations.
Investors in the Triodos Impact Investment Funds can now see the carbon emissions they have avoided through investing or how much sustainable energy they have helped to generate. They can also view figures relating to social inclusion, such as the number of sustainable meals produced or social facilities that they help make possible.
"Our customers have made the conscious choice to support Triodos Bank's mission to make a positive impact with money," explains Zoe Sear, director of marketing and communications at Triodos Bank UK. "We are now making that mission very concrete and tangible at an individual level by showing the effect each pound has – it's a really exciting next step for us."
How do we calculate the impact figures?
Customers' personalised impact figures are based on our general impact data (which you can find in our annual reports) and on real live impact data from the investment funds. We're committed to transparency and this information has always been available. It's just now being delivered to customers in a more personalised form.
For example, the 2021 Annual Report shows that Triodos Bank has generated enough sustainable energy for approximately six million households with its loans and investments. We then divide this figure by the balance sheet total, so that we know how much energy is generated per pound of savings. Finally, that amount is multiplied by the customer's personal savings account balance.
Read more about our impact and join the conversation
To top it all off, we've added an Impact section to the App, with inspiring stories and articles – including highlighting projects financed thanks to Triodos' customers. From interviews with some of the inspiring organisations we lend to, to tips for creating a sustainable wardrobe, there's lots to discover across a range of categories – from food to sustainable living, clothing to transport.
Customers can find this new feature in the App using the butterfly icon at the bottom of their screen. Previously, you would have found our 'Community' section here, with a map of all the entrepreneurs and projects that we finance. But don't worry, the Know Where Your Money Goes map is due to return within the App in early 2023.