Animal Trust Vets CIC (Community Interest Company) has B Corp aspirations, and is boldly carving a new way of providing affordable pet care that puts pets, their owners, and the environment first. We speak to its Chief Executive Officer and founder Owen Monie about how direct investment crowdfunding on the Triodos Crowdfunding Platform will support its evolution and get closer to the impact they're delivering in North West England and North Wales.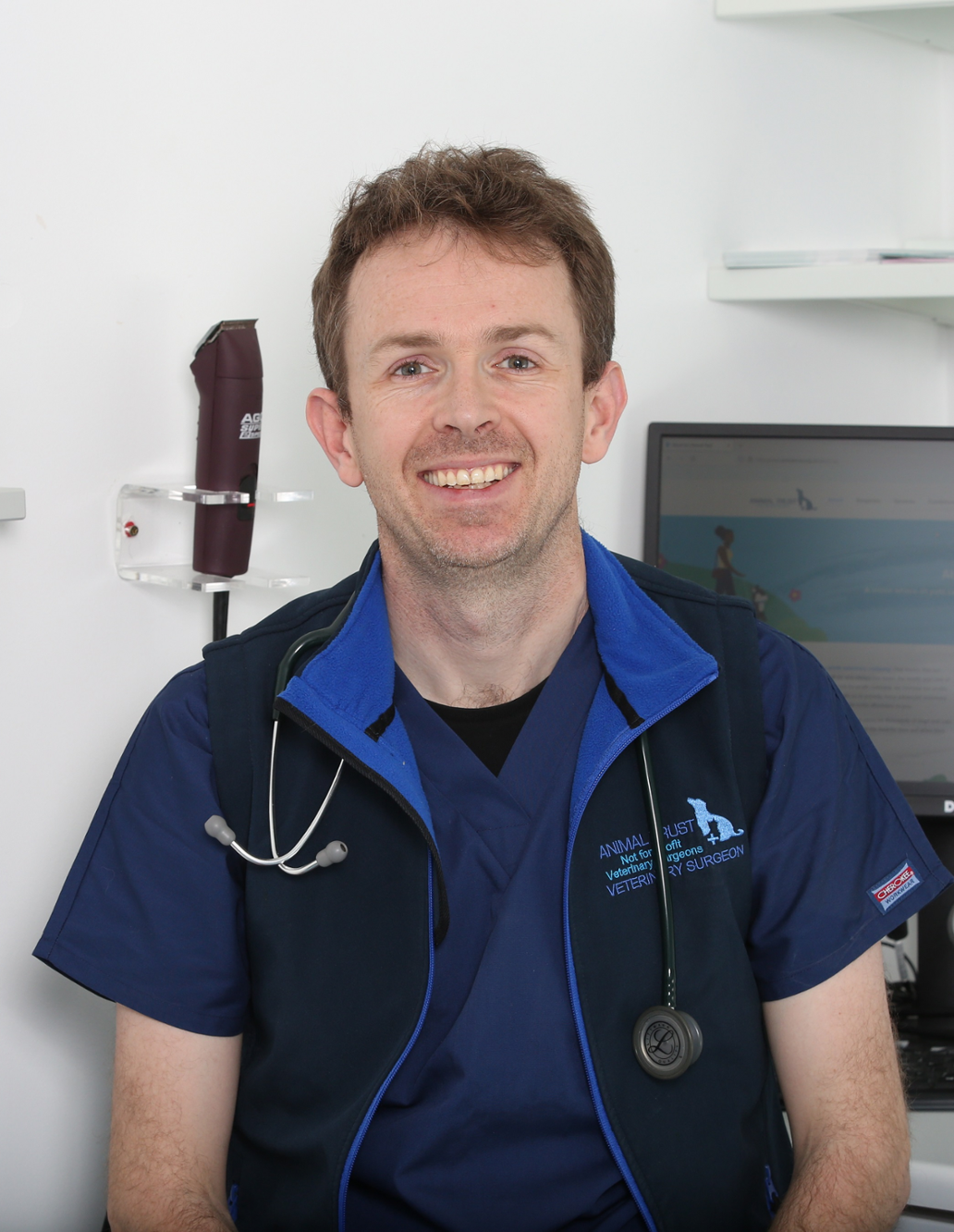 Can you tell us what inspired you to restructure Animal Trust into a Community Interest
Company (CIC)?
After becoming a veterinarian in 2005 in the North West I began to notice more and more that some pet owners were being priced out of vet care. I felt there was a better way in which vets could balance providing good quality care at affordable and fair prices and be commercially sustainable. After starting Animal Trust in 2012 we became a CIC in 2020, because we're not just about making a profit – good performance to us is making a difference to our communities and our patients, while minimising our environmental impact and being financially sustainable.
By becoming a CIC, it felt like we locked in our mission for perpetuity. It's also a self-sustaining model, as we were mindful, we didn't want to compete with pet charities that also offer affordable pet care but provide another alternative for customers.
The company has grown incredibly quickly since you started, can you tell us more about your journey?
We started in Bolton when we took over a failing vets practice and created a pets hospital. We began to notice some of our customers were travelling long distances to use the hospital - some as far as Scotland or the south coast of England. We decided to expand and started with the greater Manchester area.
We looked at sites which might be accessible for people with pets in areas which were ranked nationally as being deprived, as they seemed most at need from a practice like ours which offered affordable vet care. It's also always been important to us to make a difference to every community we operate in, so we looked at how we could support those communities by offering employment or work experience. Fundamentally, our growth has come from customer demand. We hardly spend anything on advertising as most of our business comes from word- of-mouth. Last year, we had so many requests for registrations we had to stop accepting new registrants for a little while as it got so busy. But now it's back to normal.
We now have nine vets practices, and we own the majority of the sites we operate. Two new locations, Rhyl and Barnsley, have just been acquired so the crowdfunding will support the fit-out of those new sites as well as supporting our growth plans in other ways.
You seem to be creating a great balance between being a profitable company and a social enterprise – how do you manage that?
For us, while other companies focus on maximising profit we focus on maximising impact. Additional profit is reinvested in the company so that it can grow and become more sustainable. Our fees are fair and when it comes to look at new equipment for new or existing practices, we think about what the right options are in terms of environment impact and longevity. As part of our journey, we have appointed a Head of Sustainability to be continually looking for ways we can look after the planet, and we are seeking B Corp status as we believe that's an important part of the company's future. In addition, we believe its responsible to ensure we have good reserves, so if anything like Covid-19 should happen again we are in a good place to manage that and not be reactionary.
Transparency seems to be very important to you in business (as it is for us) is that one of the reasons why you publish the prices of treatments and operations on your website?
We feel transparency is very important on three levels. Firstly, we have nothing to hide so we feel it's only fair to publish our prices and make them accessible. Secondly, we know from experience that some clients have felt anxious about what the cost of treating their pet might be, so we felt this might help to ease that anxiety. Finally, owning a pet can be expensive so we're keen to work with pet owners and help educate them on what costs they may incur over the life of their pet and help them to budget in case of accidents.
Can you give us an example of one of the ways you're looking to make vet services more sustainable?
As I mentioned, we are always looking for ways to become more sustainable and lower our carbon footprint. One of the ambitions we have is to build a less energy intensive process for cremation. Currently, fossil fuels are used so we're looking into using electricity, as well as creating a memorial forest where the ashes of pets can be buried, and people can find a place of solace to walk in and remember their pet.
You describe delivering impact in lots of ways, one of which is striving to be a good employer and job creation in local communities – can you tell us more?
We're always looking for ways to help and support the communities, one of the ways we do this is job creation. As part the Government's Kickstart scheme we have worked with 16 to 24 year olds on Universal Credit enabling them to try lots of different roles within our practices. We've found this has given them a range of experiences and the chance to try something they might not have ever thought of. Many have gone on to become permanent employees and to gain lots of new skills.
Finally, you've raised the majority of the crowdfunding investment that you need already, with just under 30% left to go – what will this enable you to do?
For us it's about increasing our reach as demand grows for our services and do everything, we can get it right the first time. The crowdfunding will help to create a sustained roll-out of surgeries and to grow our online veterinary service. It's also supporting the fit-out of two of our recently acquired surgeries.
We also chose to raise capital with Triodos Bank UK as the bank really fits with our values and crowdfunding enables us to engage with individual investors rather than big banks.
What is Community Interest Company?
A CIC is a special type of limited company which exists to benefit the community rather than private shareholders. CICs are required to provide a community interest statement that demonstrates to the CIC regulator how the company will provide a clear benefit to the wider community. What makes a CIC distinct is that it has a legal lock on its assets and is limited in the profits it can distribute to its shareholders or members. All assets have to be used for the community purpose or social objective. If the assets are sold, the proceeds have to be used for community purpose and if a CIC ceases trading, the assets have to be transferred to a similar asset-locked company.
You can invest in Animal Trust CIC's mission
Through our latest crowdfunding offer, you can support Animal Trust set up new sites in areas where there is a shortage of affordable veterinary care.
Please remember that these investments may be long term and are not readily realisable. Capital at risk.