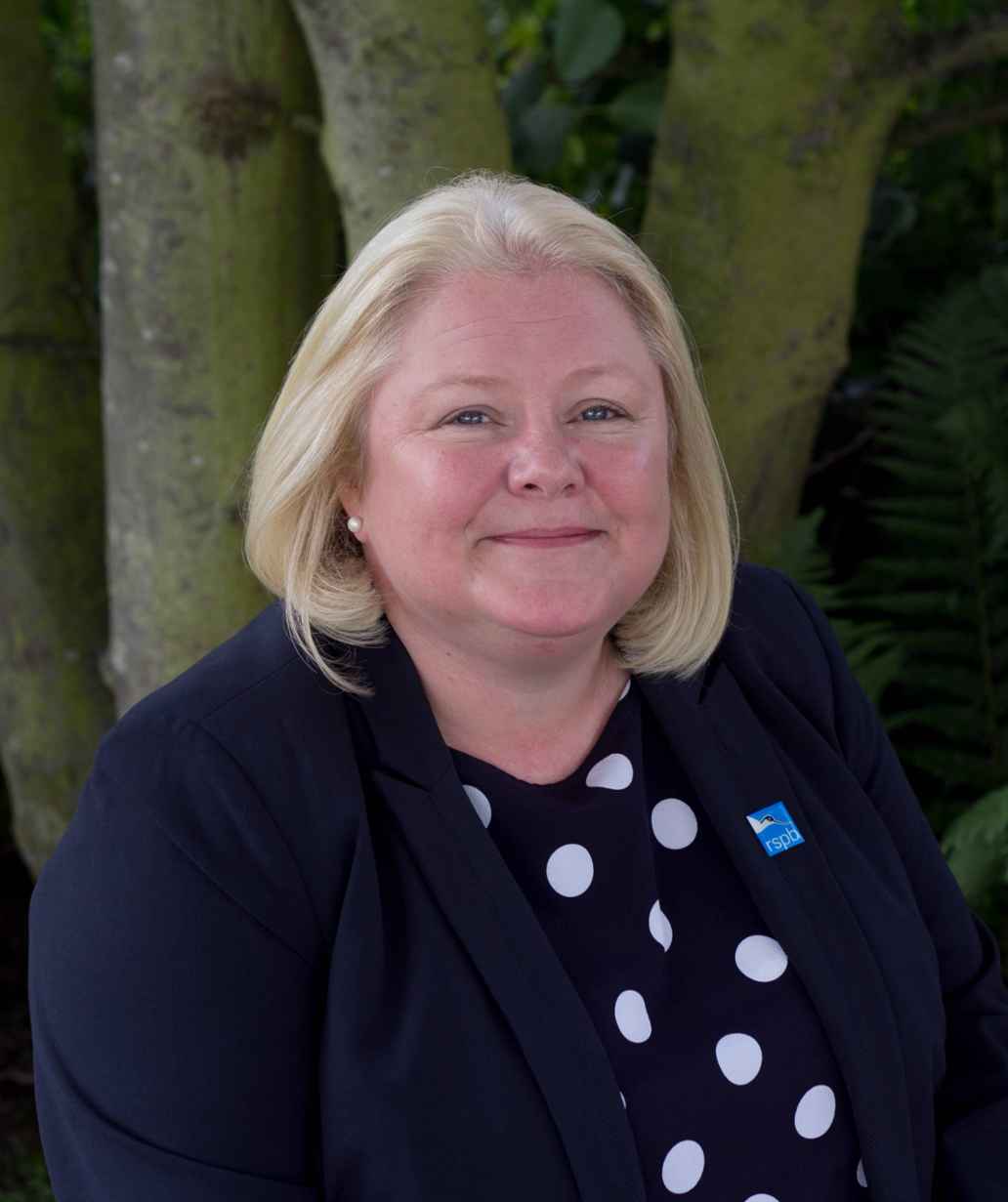 Can you explain the variety of work that RSPB is involved in?
We are often recognised as "the bird charity" and that is definitely our history! The RSPB began over 130 years ago from one woman's determination to stop the slaughter of exotic birds for their feathers by the fashion industry. Emily Williamson's success at campaigning and protecting nature has inspired and shaped the organisation as it is now, and we continue with that passion today to save all nature. We believe all nature exists in a balance, and it's necessary to see and protect it to ensure the biggest change. So, although birds are an important part of the RSPB's mission, we now work to protect and restore all nature.
We work at a landscape scale, delivering conservation for huge areas such as Forsinard Flows in Scotland –over 21,000 hectares of rare and incredibly special blanket bog. We also have projects that focus on species at risk of extinction, such as our efforts to protect the Great Yellow Bumblebee and Mountain Hare. Our work is informed by our Centre for Conservation Science. The research our scientists compile underpins all our work, and answers the big questions; what are the biggest threats facing nature? What species or habitats are most at risk? Why are they struggling? And the biggest one – what can be done about it? We also utilize citizen science to do larger scale research which helps us to assess the state of nature. The biggest example of this is our annual Big Garden Birdwatch every January. In 2021, more than one million people took part, and the data is invaluable for telling us how our garden bird species are faring year on year.
Finally, we often don't work alone and collaborate with other landowners, charities, businesses, community groups and individuals. We can only save nature if we all work together.
You launched your Revive Our World Campaign last September highlighting various actions people can take to help the nature and climate crises. What has been the response to this campaign and is there anything you are particularly proud of?
Our aim with Revive Our World was to encourage the public to hold their decision-makers to account in various ways such as letter writing and signing petitions to make our voices heard. The response has been incredible, well beyond what we could have imagined.
In England, we worked with Wildlife and Countryside LINK to achieve over 200k signatures for the environment bill petition, which successfully called for the inclusion of a legally binding target for reversing the loss of species in England by 2030. After 5 years of RSPB input, The Environment Act received Royal Assent last November.
I'm incredibly proud of our Scottish supporters, who joined in our letter writing campaign which influenced a historic cooperation agreement between the SNP and the Green party. This is a pivotal moment, and it means there will be real momentum for a green recovery following the last few years of pandemic turmoil.
Forsinard Flows Nature Reserve, Scotland

White-tailed eagle

Loch Garten Nature Centre

Red squirrel
Triodos was involved in helping finance renewable energy projects across several of your nature reserves, and you have also released a 2050 Energy Vision. What else are you doing within RSPB to address the climate emergency?
We are delighted to be working with Triodos to deliver our energy vision. Our ambition is to develop a significant proportion of our energy from sources on our land, such as the wind turbine at our UKHQ offices. Working with Triodos allowed us to purchase 700 solar panels for seven of our nature reserves. This will provide about 10% of the total energy that is needed by the RSPB annually. Triodos support allowed us to do many things in one fell swoop; address our own carbon footprint, generate future income, and focus our members' donations on key conservation projects. This is absolutely crucial; the less we need to expend on energy bills, the more we can do for nature.
As well as our policy work, we promote nature-based solutions to the climate crisis. This could take the form of restoring our peatbogs, an incredibly efficient form of carbon capture or restoring wetlands. A more common approach is increasing woodland through tree planting, but it is essential that we ensure we plant the right tree in the right place. Planting invasive trees can be damaging to the biodiversity of a habitat, or in the worst-case scenario increase carbon emissions – as was the case with the commercial forestry planted in the Flow Country in Scotland several decades ago. All donations from Triodos will continue to help us remove trees from the Flow Country and restore the peatbog back to its natural condition – enabling it to capture more carbon from the atmosphere and provide a restored home for wildlife.
What has been your most uplifting story from a reserve this year?
Oh, that's a hard one. It's been such a big year for all our teams across the country and we're involved with so many places and people. For example, we've been involved with the reintroduction of white-tailed eagles since the late 1970s and to see their population grow and spread so successfully that their status has just been changed from red to amber on the IUCN Birds of Conservation Concern list. It's wonderful to hear when such hard work and dedication pays off.
Following a very successful project in Shetland we've since been working with GPs in Edinburgh to 'prescribe' nature and have had huge success with it. I get out to our reserves as much as I can, but it never feels often enough! Nature is so good for your mental health, and it's uplifting just to be able to take a walk through different habitats we work in across the country, or even just the local park.
It's also hugely uplifting to see our supporters and the public get involved in environmental issues and raise their voices alongside ours. With record numbers taking part in Big Garden Birdwatch and seeing the mass mobilisations around the country during COP26 (the youth march in Glasgow was particularly inspiring), it makes you hopeful for the future, to know so many people out there are standing up for nature and the climate.
New to Triodos Bank?
If you open a Personal Current Account with Triodos and select 'RSPB' when asked how you heard about the bank, we'll donate £60 when your balance reaches £100. Eligibility, terms and conditions and a £3 monthly fee apply.
Already bank with us?
If you already bank with Triodos, we'll donate £25 directly to the RSPB for each new Triodos Current Account customer who joins on your recommendation. Your recommended friends can choose to donate £60 to the RSPB too (so a potential donation of £85 between you) Eligibility, terms and conditions and a £3 monthly fee apply.