We helped celebrate the Soil Association's annual Organic September campaign by hosting an organic business breakfast for some of the UK's leading organic brands on 6th September.

Over 80 guests representing organisations across the organic sector at our Bristol office to hear the latest updates on the organic market from the Soil Association, along with a presentation by Dan Rusga of Yeo Valley.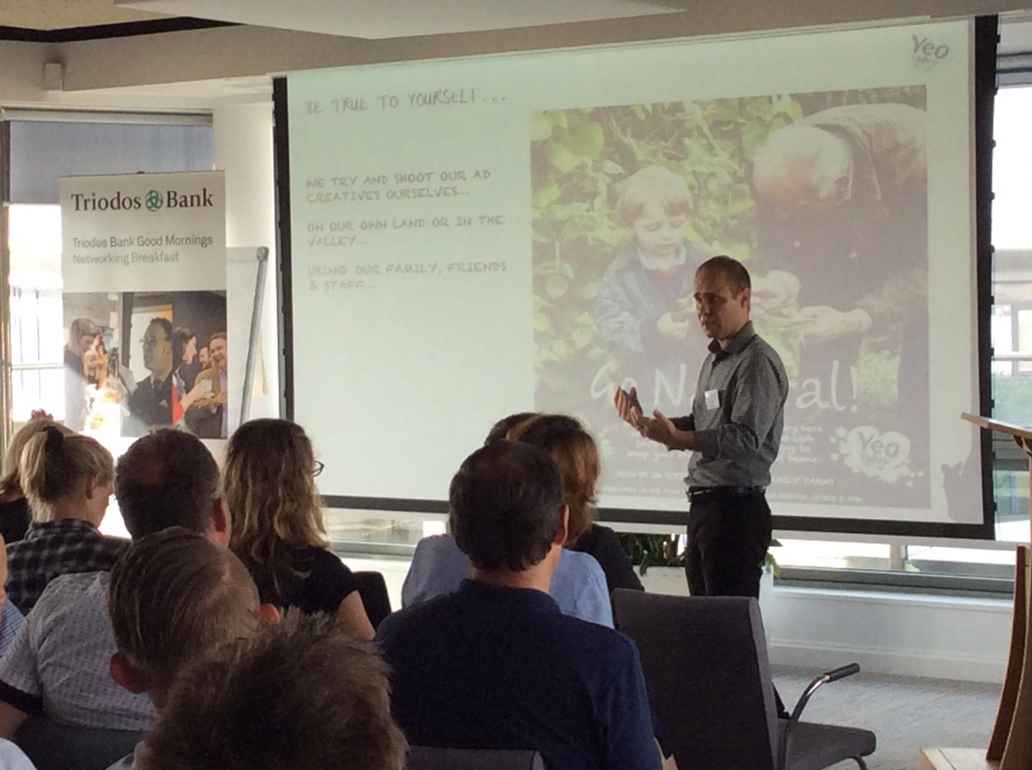 Dan shared his insights from Yeo Valley's marketing strategy and how the family fun business has grown from a small-holding with just 30 cows 50 years ago into the UK's number one organic brand.

As we celebrate Organic September, the Soil Association remarked that the organic marketplace is thriving as organic sales increased by over 5% to year-end June 2016, and the market will be worth over £2 billion by the end of this year.

Clare McDermott, business development director at Soil Association Certification said: "Despite an uncertain market following Brexit, the future for organic is looking positive. The market is strong and there's clear demand for organic, environmentally-friendly and sustainable purchasing with many young professionals. Organic businesses coming together at the start of Organic September is a great way to remind everyone to focus consumers attention on organic and to link products through the supply chain, from producer to retailer."

People and organisations across the UK, whether in the organic sector from farm to fork, or just supporters of organic are being encouraged to make a small change to their shopping this September and learn that 'Good things happen when you go Organic' – the strapline for Organic September.

Organic means higher levels of animal welfare, less levels of pesticides, no manufactured herbicides or artificial fertilisers and more environmentally sustainable management of the land and natural environment – which means more wildlife.
In the UK Triodos Bank lends to more than 330 organic food and farming businesses and around 1,500 across Europe. Triodos Bank finances farms producing the equivalent of 33.6 million organic meals per year and focuses on supporting farmers who demonstrate the benefits of sustainable and organic agricultural principles.

For our next business breakfast, we will be in Edinburgh on 5th October for our first Triodos Bank Good Morning north of the border.

The event will include a talk from Alastair Davis, CEO at Social Investment Scotland. Alastair will talk about the continued availability of social investment post Brexit and how increasingly its being tailored to the specific needs of enterprise. He will also talk about the relationship that Social Investment Scotland have with Triodos Bank.

Space is limited, so register early if you would like to attend.