The not-for-profit movement spans almost 100 countries and can already be credited with an astounding influence on the systemic reform of the fashion industry – with an emphasis on greater transparency in the fashion supply chain. Fashion Revolution Week runs from 22 until 28 April (falling over the anniversary of the Rana Plaza disaster). It invites everyone to ask #whomademyclothes?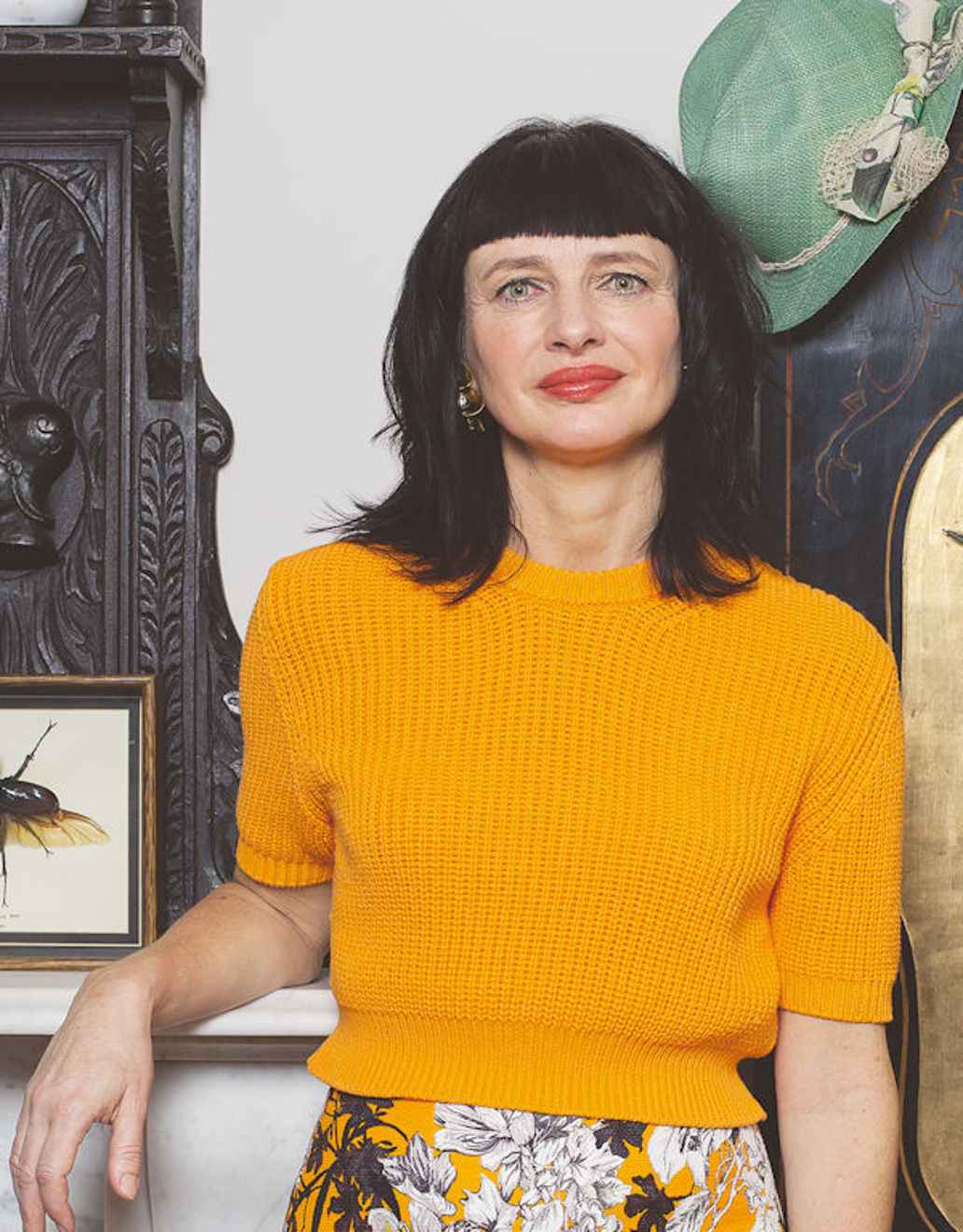 How would you describe Fashion Revolution's mission in one line?
Our mission is to unite the fashion industry and ignite a revolution to radically change the way our clothes are sourced, produced and purchased
What initially drew you personally to becoming engaged with textiles and fashion supply chains?
As part of my research for my MA in Native American Studies, I travelled to Ecuador to study traditional textile and dyeing skills. I was not prepared for the inequitable trading patterns I witnessed. Seeing the weighing scales, an international symbol of justice, being loaded with wool on one side and then seeing the producers being charged a price which bore no resemblance to the stated cost per kilo, I felt a sense of outrage at the clear discrimination being practised before me. Quechua speakers with only rudimentary Spanish and low levels of numeracy were at the mercy of the middlemen when it came both to buying the wool and selling their finished garments. I met two groups of workers who had organised themselves into cooperatives, but both had experienced arson attacks due to the threat which they posed to the intermediaries' monopoly of the supply chain.

The next summer, I returned to Ecuador and gave the two cooperatives the financial resources to buy raw materials in bulk and, with no background in design, produced a series of knitwear patterns which proved so popular that they sold out in six weeks. Seeing the tangible difference this made to the producers' livelihoods encouraged me to give up my PhD and concentrate on improving the lives of more producer groups in the Andean region.
This video is hosted by Youtube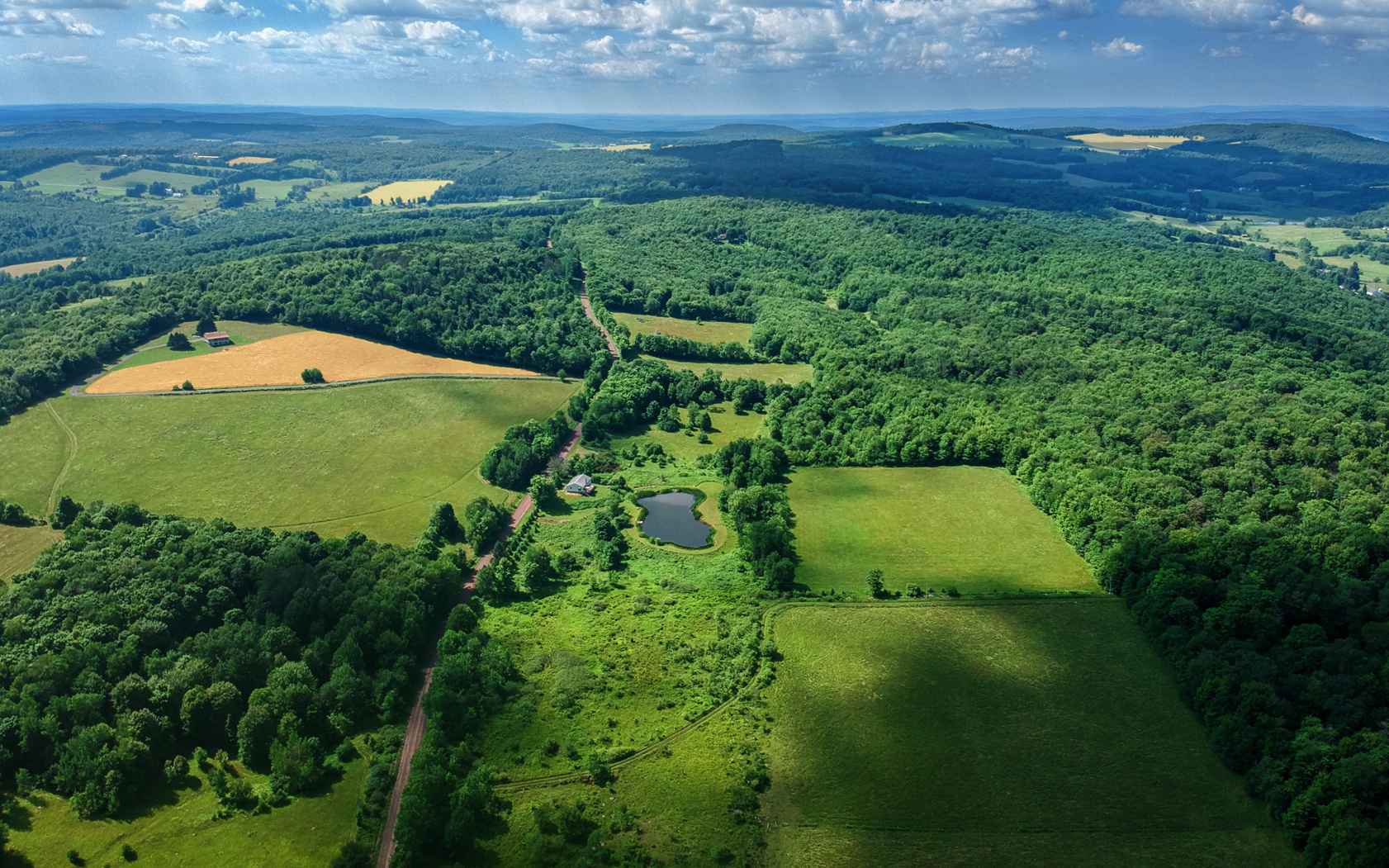 By playing this video you allow Youtube to track your visit More info
Since Fashion Revolution began in 2013, what were your main challenges – have people always been receptive to the message you're sharing?
One of our main challenges has been the perception that clothing produced in a more ethical way will be unaffordable. It has been estimated that putting as little as 25p onto the cost of a garment made in Bangladesh would provide the producers with a living wage and pay for factories to meet fire and building safety standards. Our fanzine shows the cost breakdown of a T-shirt and how much more you would pay if the garment workers were paid a living wage.

Instead of asking why are sustainably produced garments more expensive, we could start by asking why is mass produced luxury so expensive? Much of it is made on exactly the same production lines as cheap, fast fashion. Are we prepared to pay a premium for 'marketing,' but not to ensure that the people who make our clothes are able to live and work with dignity?
After Rana Plaza, consumer knowledge obviously grew and pressure followed. How can buyers maintain this pressure to help ensure tragedies such as Rana Plaza don't happen again?
Companies are being held to a higher standard since the Rana Plaza collapse, and they are cognisant of this change. By continuing to ask brands the question #whomademyclothes, we are igniting a global conversation about supply chain transparency, and starting to inspire people to think differently about what they wear. As citizens, we have more power than we think. Our questions, our voices and our shopping habits have the power to continue to shift the dialogue within the industry.

Ethics, sustainability and transparency are the primary concerns of Fashion Revolution and are also buzzwords for systems and industries around the world, from food chains to energy producers. How do you begin to deconstruct the issues around the subjects and then initiate change to ensure there is systemic improvement?
The global fashion industry is opaque, exploitative and environmentally damaging and desperately needs revolutionary change. So much is hidden within the fashion supply chain, largely due to its scale and complexity. Almost nobody has a clear picture how it all really works, from fibre through to disposal. Unlike food labelling, the labels on our clothes tell us very little. We are seeing transparency becoming more mainstream due to new legislation such as the Modern Slavery Act and consumer pressure. But it's not just the brands, it's the myriad other players along the chain too. Private and White label manufacturers are responsible for a huge amount of what we buy, yet most people are unaware of their existence and so there is little public pressure on them.

Unless there is systemic change, incidents such as the Rana Plaza factory collapse and the Tazreen Fashion fire will continue to occur. We must not allow that to happen.
You've hosted some impactful round table discussions in parliament in previous years – how do you gain the strength of voice to be able to approach policy makers and leaders of big business?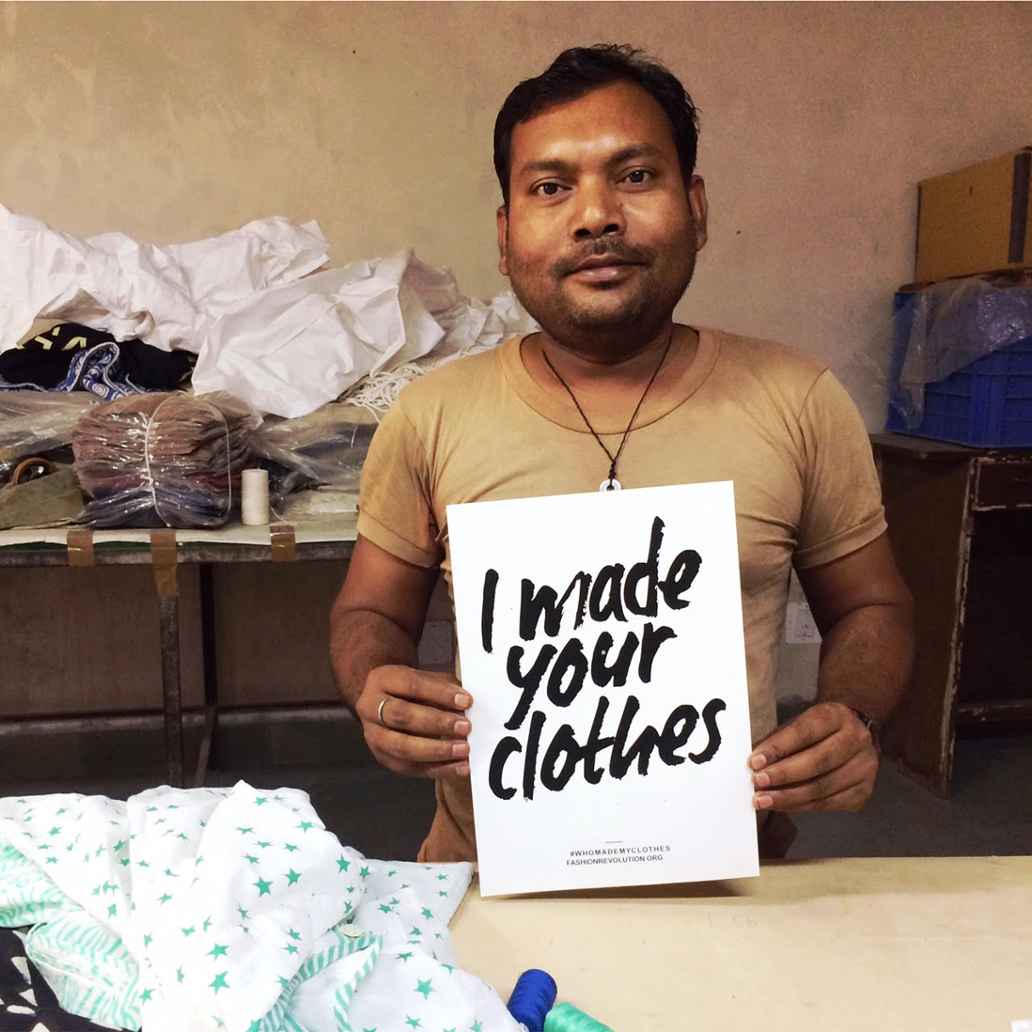 Over the past few years, we have learned the importance of collaboration with experts across the industry, with NGOs, unions, researchers and academia. We work as a facilitator to make the issues that matter accessible, both to consumers and to policy makers. One of the main projects we are working on this year is the Garment Worker Diaries, a year-long research project led by Microfinance Opportunities in collaboration with Fashion Revolution and supported by C&A Foundation. MFO's on-the-ground research partners are meeting with nearly 600 garment workers on weekly basis for an entire year. Fashion Revolution is excited to have access to such groundbreaking analysis. Fashion Revolution is working on the communication side, interpreting the research data to get the findings in front of change-makers who can influence the global clothing supply chain, the regulatory environment, and the social protections available to garment workers.
Uniquely, your campaign brings together manufacturers and consumers through social media. What do you feel this adds to the campaign?
Fashion Revolution is working to re-connect the supply chain, showing the faces and giving a voice to the makers of our clothes, highlighting their stories, and showing where change needs to happen. During Fashion Revolution Week 2017, over 70,000 fashion lovers around the world asked brands #whomademyclothes, with 156 million impressions of the hashtag. G Star Raw, American Apparel, Fat Face, Boden, Massimo Dutti, Zara and Warehouse were among more than 1,200 fashion brands and retailers that responded with photographs of their workers saying #imadeyourclothes.

Transparency is essential: if we can't see it we can't fix it.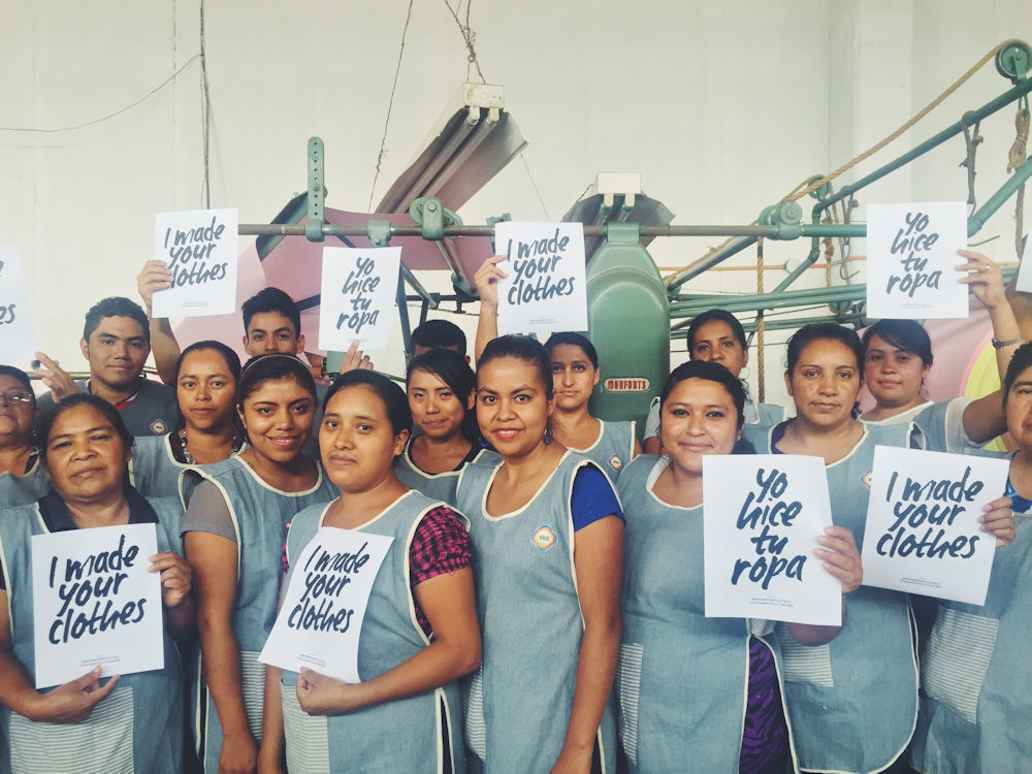 Many people may feel like their actions and decisions don't have an impact, what would you say to them?
I would tell them to remember the words of Anita Roddick: "If you think you're too small to have an impact, try going to bed with a mosquito in the room."

Offline there are plenty of opportunities to participate as well. Fashion Revolution now has teams in almost 100 countries and there will be hundreds of events taking place around the world, which will be listed on our website.