This belief is compounded through the media, as it often – quite rightly – reports on global corporations negatively affecting the planet. However, it's key to remember that some of the world's biggest brands are doing amazing things to address the environmental emergency and play their part in helping society transition to a more sustainable future.
While there's still more that global companies can do to improve their impact (for some, arguably a lot more), for many, the sustainable transition has already begun. These companies are making way for innovative, circular, and holistically sustainable business models. And the good news is that they aren't turning back.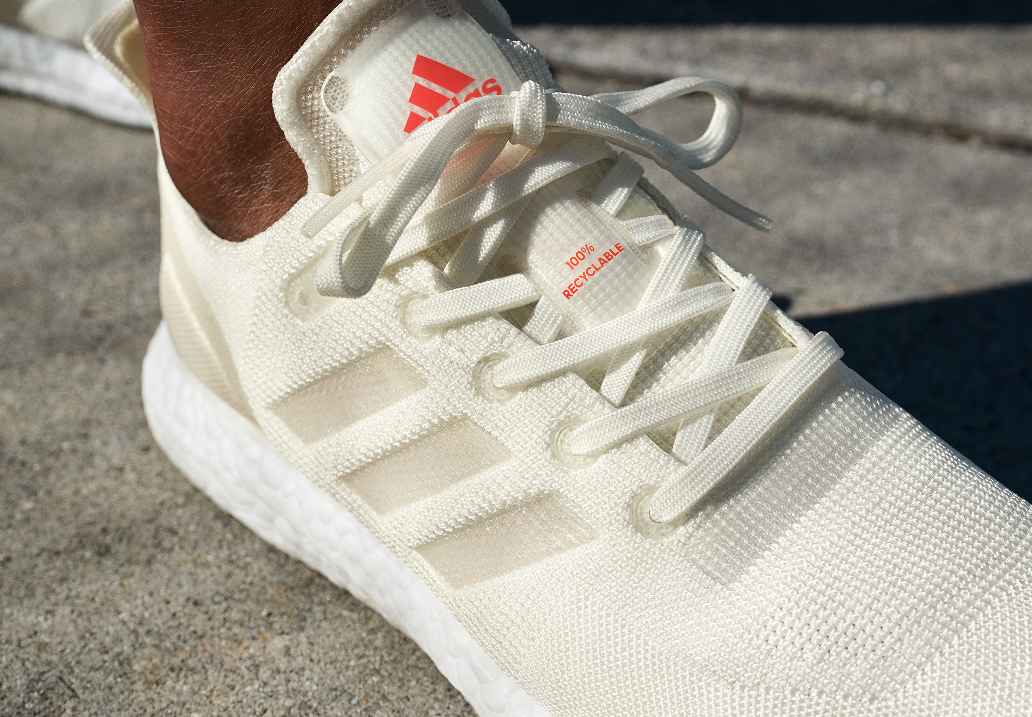 Running ahead in recycling
One such company is global sports brand Adidas. This almost 100-year-old German company, which employs 57,000 people worldwide, has a bold vision – to only use recycled plastic in its trainers and clothing by 2024.
Since 2017, Adidas has been selling shoes made from recycled plastic, and, by the end of 2019, its goal is to have increased this capacity to 11 million pairs.
Adidas is one of the companies in the Triodos Global Equities Impact Fund portfolio. This fund, managed by Triodos Investment Management, part of Triodos Bank, invests in companies that contribute to the transition towards a sustainable society through their products, services, business practices, and governance.
"We closely follow the company's intention to switch completely to recycled plastic," says Roeland Tso, research analyst at Triodos Investment Management. "If Adidas risks not achieving that goal, we will ask critical questions as to why. The innovative shoes it introduced to the market from fully recycled plastic are beautiful and inspiring. It has also developed the Futurecraft.Loop, which will be available in 2021 and will be made from only one single raw material type, so it can be recycled easily."
Triodos Investment Management uses its shareholder voice to encourage companies to push its sustainability journey further. For Adidas, this means questioning everything, from materials used for products, to energy and water consumed during production, and fair pay for workers.
Cottoning on to alternative fabrics
Roeland is currently working with Adidas to encourage alternative raw materials to be used in its clothing range alongside organic cotton, such as Tencel made from wood pulp. He says: "It's important because cotton, even when it is organic, consumes an enormous amount of water. I think a material such as bamboo would be a good alternative because it grows very quickly, and the plant remains standing after harvest. As a result, less land is needed."
Adidas is closely monitoring its own environmental impact. For example, it delivered a 27% reduction in water consumption per employee between 2008 and 2017 and its corporate CO2 emissions decreased by 29% between 2015 and 2017 (Adidas Annual Report 2017). In its sustainability report, the company transparently indicates exactly how much greenhouse gas the factories and offices emit and has set goals to reduce these emissions.
Roeland Tso believes the company's impact is positive, but also stated its goals could go even further and be more ambitious. Undoubtedly, he will be there every step of the way to ensure the company continues towards a more sustainable future and delivers more impact for its investment.
Triodos Investment Management is totally transparent about each and every company included in the funds, including the reasons why it chooses to invest.
Discover impact investing with Triodos Bank
Like all investments, your capital is at risk – investments can go down as well as up, currency fluctuations can affect the value of your investment and you may not get back what you put in.
You should ask an independent financial advisor if you're unsure which investment is right for you. Triodos Bank doesn't offer financial advice.
Find out more about the Triodos Impact Investments funds and the Triodos Stocks & Shares ISA.