Tell us how you came to be working for Triodos
I joined Triodos Bank twelve months ago. Previously, I'd spent 29 years working for one of the large UK banks, leading teams in business, commercial and corporate banking.
I took some time out to pursue a number of lifestyle and development projects, and when I decided to return to work I wasn't actively looking for another banking role. The only key requirement that I had was that my future role had to involve managing a team: I get a real buzz out of seeing people develop and helping them to realise their full potential. When I saw a vacancy at Triodos it really appealed to me as it fitted my skill-set and core values.
What does a typical day in your role entail?
It may sound a bit of a cliché, but no day is the same. I thoroughly enjoy this: I like variety and I'm not a 'routine' type of person. I spend time coaching and developing my relationship manager team, building on my own experience in similar roles in the past.
In terms of my direct involvement in the loans that we make, I play a role in assessing customer credit applications and consider how we can be continuously improving the way we look after our customers. Part of my job is to create an ongoing strategy for growth, so that we can support more entrepreneurs and organisations working for positive change.
Outside of Triodos, I am also a trustee of the Sherman Theatre in Cardiff. It's a privilege to be able to use my skills to help support and develop an iconic arts venue in South Wales.
Tell us about some of the projects and entrepreneurs that you've been working with recently
Many years ago, a line manager who made a great impression on me said: "Rob, never forget that without customers we cease to exist."
This is especially true at Triodos, where it is our lending customers who are making positive social, environmental or cultural change in the world, and I try to keep this at the forefront of my thoughts each and every day.
Although my role doesn't involve working directly with customers on a daily basis, I try to stay as close as I can to the inspiring projects that my team support. Since joining Triodos, I have visited many businesses and organisations that really stand out from those I met during my previous roles working for other banks, for example housing co-operatives, a variety of community projects (pubs, shops and other initiatives) and an array of charities.
One of my most memorable recent visits was to Wolf Wood Treehouses, a tourism development project which has sustainability at its core, located in the heart of rural Devon. I was really struck by the beauty and tranquillity of the location, and by what the team there had achieved through a winning mixture of creativity, entrepreneurship and hard work!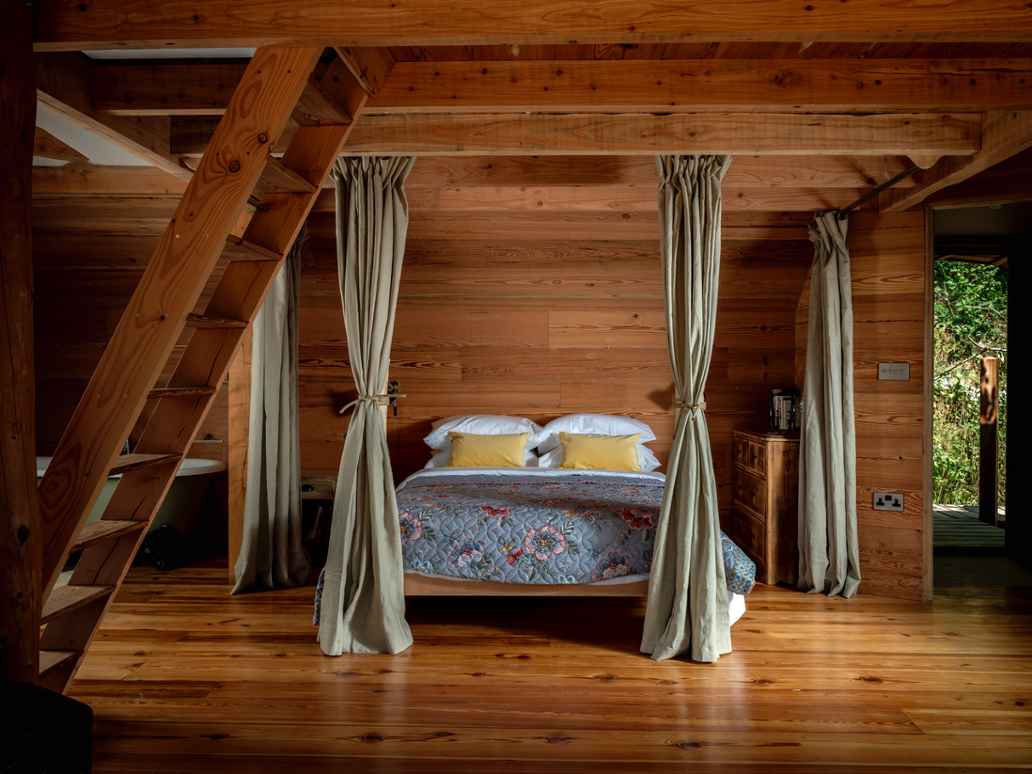 What are the best things about

working for Triodos?
Working for Triodos is inspiring: the focus is on using money to create positive social impact, and that's the best thing about working here. I am proud to have been involved in financing projects working for real change.
What are the most exciting developments in the areas that you're working in?
Part of my role involves exploring areas where Triodos could be working to drive innovative positive change – perhaps in sectors that are developing, or that the bank hasn't worked in previously.
A good example of this is around the work of community organisations: there is a real revolution going on, with people working tirelessly to take back control of their local assets and improve their surroundings. We have just financed The Swan Clewer CIC, an inspiring community pub project in Windsor, and are in discussions with a number of similar groups.
Across the UK there are over 200 communities currently looking at ways of buying (and in many cases, saving!) their 'local'. I'd love to hear from them so that we can continue to support this wave of community endeavour.
Find out more
Visit our small loans page to find out more about how Triodos Bank finances projects and organisations that have a positive impact on society, culture and the environment.