To give you inspiration, here are some ideas from Riverford Organic Farmers, River Cottage, Better Food, The Community Farm and the Soil Association.
Parsnip Skordalia by Riverford Organic Farmers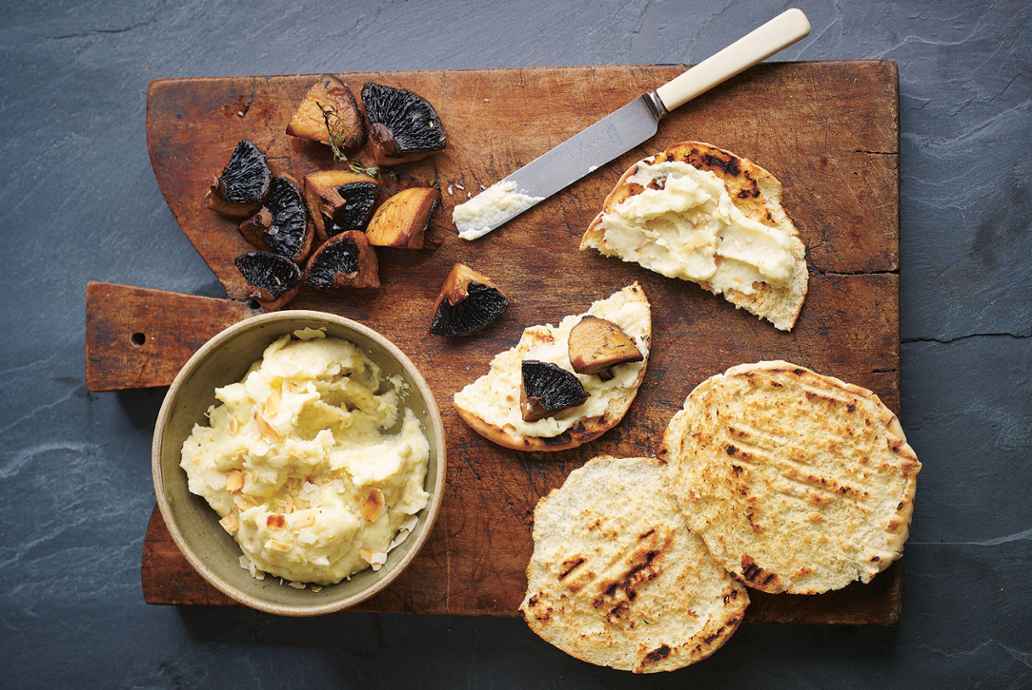 Skordalia is a Greek side dish of potatoes and garlic whipped into a dip, thickened with stale bread or nuts and spiked with lemon. This parsnip version is good warm with lamb or mushrooms, or at room temperature as a dip for pitta bread. Parsnips are less likely to go gluey than potatoes when blended. The pungency of raw garlic is all part of the appeal in the original dish, but we recommend you add it a little at a time and taste.
Ingredients
1kg parsnips, peeled and chopped into even sized chunks

1 bay leaf

400ml milk

60g fresh breadcrumbs

80g flaked almonds, lightly toasted

3–4 garlic cloves, crushed

80ml good olive oil

Juice of 1 lemon

Salt
Method
Put the parsnips into a pan with the bay leaf and cover with the milk. Bring gently to the boil and simmer for 15–20 minutes, until very soft. Strain the parsnips, reserving the milk.

Put the parsnips into a food processor with a dash of the milk and blend until smooth. Add the breadcrumbs, almonds and half the garlic and blend while adding the olive oil in a steady stream. Add half the lemon juice and a good pinch of salt.

Check the seasoning and add more garlic, lemon juice and salt as you wish. If the mix is stiffer than you want, add a little more of the warm milk to loosen it.
Roast Root Hummus by River Cottage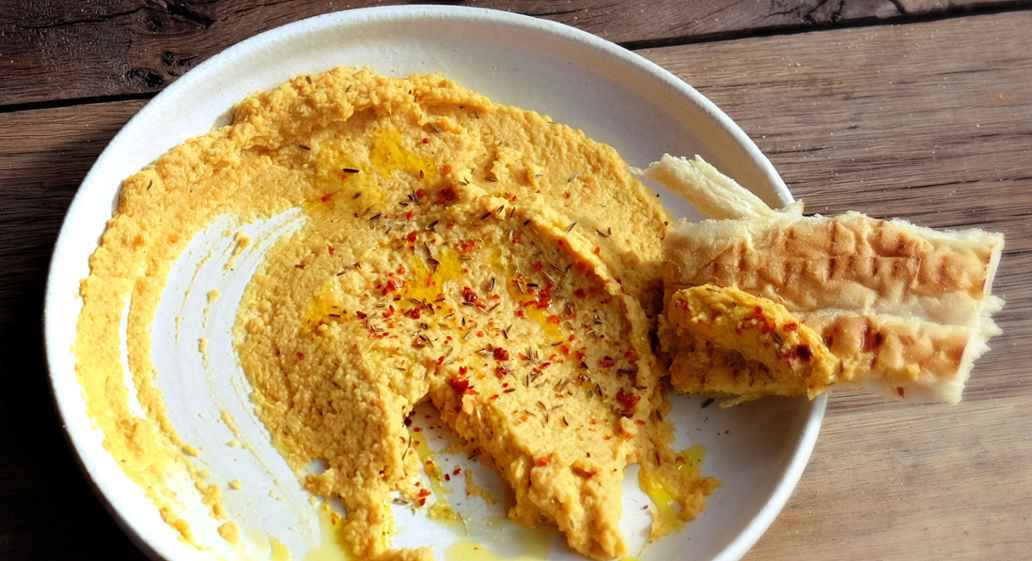 This is a great snack or starter, served with crudités or warm flatbreads, or spooned into toasted pittas with salad and/or some shredded cold meat. Use whatever leftover roast roots are to hand, and if you have some roast onions or garlic, chuck those in too.
Ingredients
400g tin chickpeas, drained and rinsed

100–300g roast roots, such as carrots, parsnips, celeriac and perhaps some roast onion

Juice of 1 small lemon

2 tablespoons tahini or thick natural wholemilk yoghurt

2 tablespoons olive or rapeseed oil, plus extra to finish

1–2 garlic cloves, finely chopped

½ teaspoon cumin seeds, bashed, or a good pinch of ground cumin, plus extra to finish (optional)

Good pinch of dried chilli flakes, plus extra to finish (optional)

Salt and freshly ground black pepper
Method
In a food processor, whiz the chickpeas, roots, lemon juice, tahini or yoghurt, oil, garlic, cumin and chilli flakes together until fairly smooth. If it's too thick, thin with some hot water until you get the consistency you like. Season to taste with salt and pepper.

To serve, spoon the hummus into a bowl or a plate, sprinkle with a good pinch of crushed cumin seeds and chilli flakes, if you like, and trickle on some olive or rapeseed oil.

Sealed in a container, this hummus keeps well in the fridge for up to a week.
Curried Bubble and Squeak by River Cottage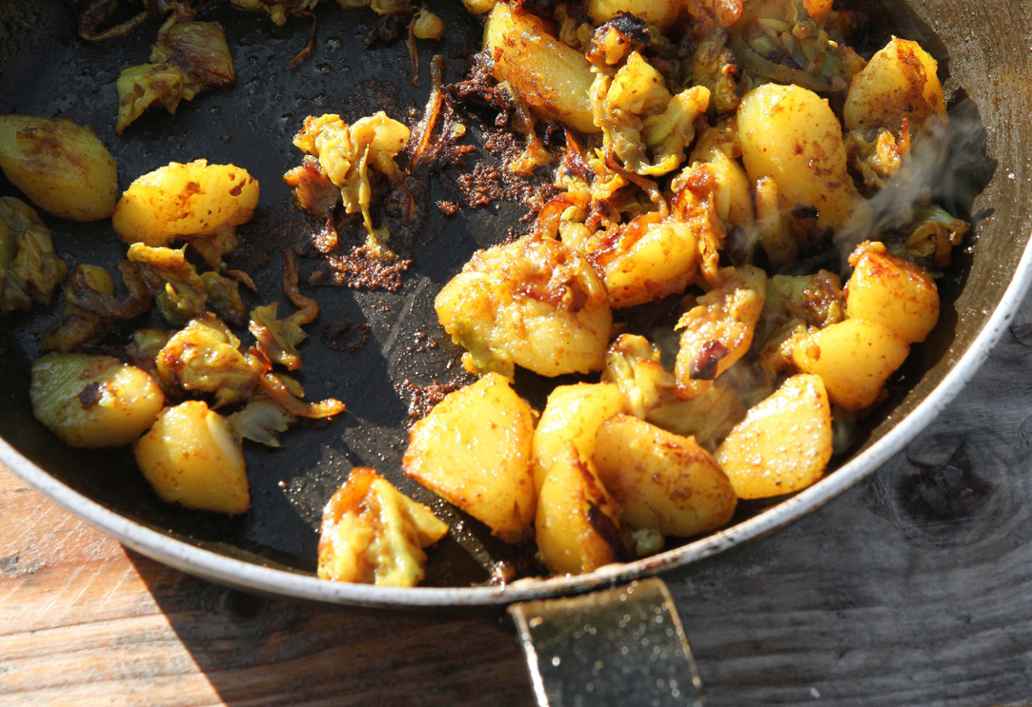 Bubble and squeak is surely one of the finest leftovers dishes known to man. This is just a mildly spicy riff on the theme – but a great one, nonetheless. This is good as it is, but absolutely excellent with a poached egg.
Serves 4
Ingredients
2–4 tablespoons rapeseed or sunflower oil

1 onion, quartered and finely sliced

1 garlic clove, crushed

1 heaped teaspoon curry powder or paste

About 400g cold, cooked potatoes (boiled, baked, roast or mashed), in rough chunks

About 200g cold, cooked cabbage, greens, kale or Brussels sprouts, roughly shredded or chopped

Sea salt and freshly ground black pepper
Method
Heat 2 tablespoons oil in a large, non-stick frying pan over a medium heat. Add the onion and fry for 6–7 minutes, until soft and just starting to colour.

Add the garlic and curry powder or paste and cook for another 2 minutes.

Add the potato chunks and cook for a few minutes, stirring often, until they start to colour. You may want to add a little more oil at this stage and you'll probably need to use the edge of a spatula to scrape up some of the lovely crusty bits from the bottom of the pan.

Add the cabbage or greens and cook, stirring, for a further 2–3 minutes. Season with salt and pepper and serve straight away, topping each portion with a poached egg if you like.
Turkey and Chickpea Soup (Mugerabeyi) by Better Food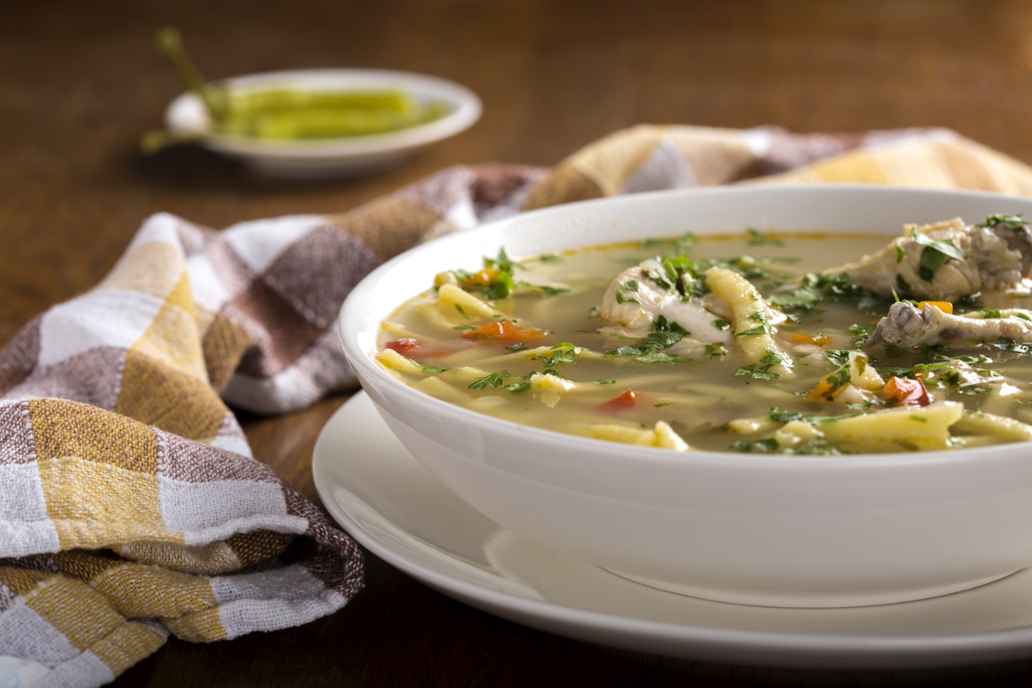 Perfect for making the most of every bit of turkey (or chicken, if that's your thing), this dish from the middle east is light yet cosy.
Serves 4
Ingredients
Vegetable oil

2 white onions, sliced

2 garlic cloves, finely chopped

1.5L turkey/chicken stock

Leftover turkey (or chicken) pieces

1 can chickpeas

250g bulgur wheat/barley/rice/soup pasta (whatever you have in the cupboard!)

100g toasted pine nuts

Fresh parsley, finely chopped
Method
Sautee the onions until softened, then add the garlic and stir in for 30 seconds.

Add the stock, leftover turkey, chickpeas, bulgur wheat/barley/rice/pasta, pine nuts.

Simmer until the bulghur/barley/rice/pasta is cooked (the time will vary depending on which you choose, cook according to packet instructions).

Season to taste with salt and pepper and top with fresh parsley.
Sprout Kraut by The Community Farm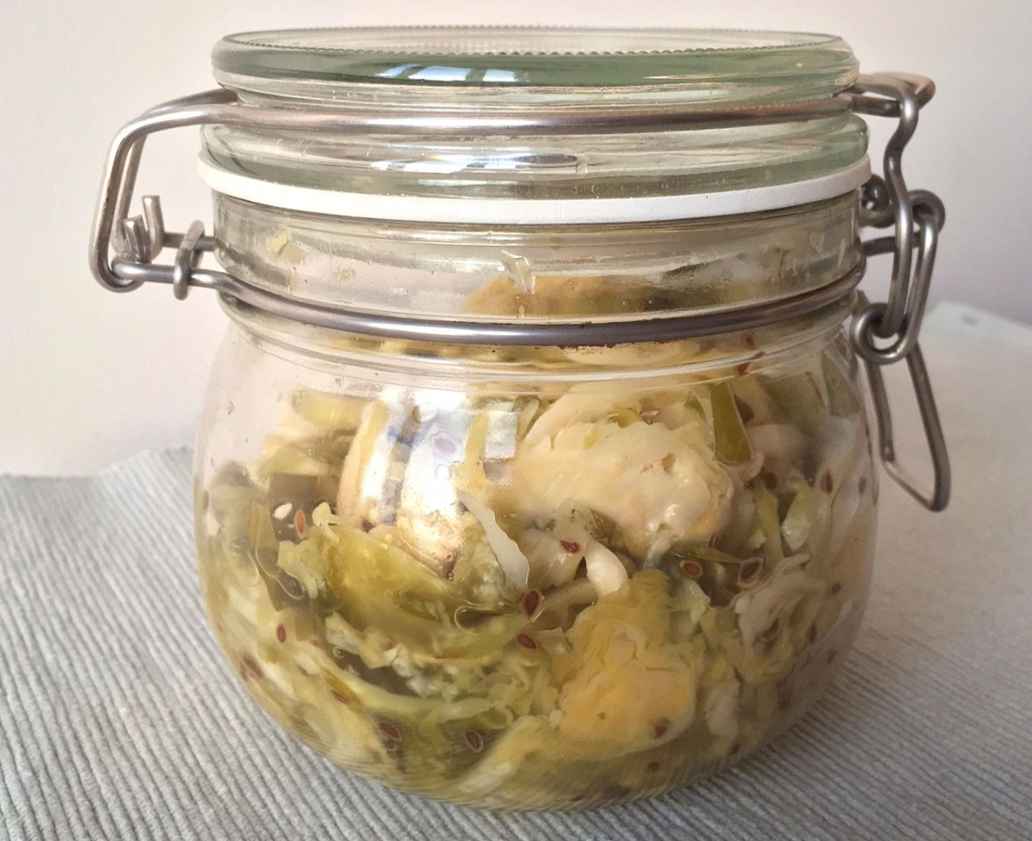 This delicious recipe for a seasonal Sauerkraut came to us from The Community Farm via the Soil Association. This festive version ferments Brussels sprouts instead of cabbage, and makes a magical addition to the Christmas cheese board
Ingredients
300g sprouts

2 tsp salt

1 tbsp caraway seeds

A few peppercorns (you can also add some sliced garlic and chilli for a little extra punch)
Method
Finely shred 300g sprouts.

Add 2 tsp salt, 1 tbsp caraway seeds and a few peppercorns (you can also add some sliced garlic and chilli for a little extra punch). Massage for 5 minutes to release the liquid from the sprouts.

Pack the sprouts into a jar (roughly 400ml) and weigh them down with a small tumbler, then leave overnight.

The following day, the sprouts should have released enough liquid for them to be just submerged, if not add a little water so they're covered when pressed down.

Leave, with the weight still pressing down and the lid off the jar, in a cool dark place for up to a week. Stir occasionally.

It'll start to ferment in a few days. Taste every day. When it becomes sour put the lid on and store in the fridge, the flavour will develop with time.
https://www.thecommunityfarm.co.uk/
https://www.soilassociation.org/
Why we finance organic food
Organic agriculture recognises the relationship between our environment, our health and the food we eat. As well as high animal welfare standards, organics avoids the use of pesticides and chemical fertilisers and helps to revitalise the earth.
And, because organic farming releases less greenhouse gases than non-organic farming, it means a smaller carbon footprint for the environment. Lending in this sector varies from dairy and meat, to forestry and fruit.