25 years ago, Triodos chose the vibrant city as its UK headquarters and it has remained there to this day. For a progressive-minded organisation, the city and region are a good fit. The south west of England has long been known for fostering alternative thought and an ethical mindset – from developing the early days of renewable energy through to pioneering the organic farming movement.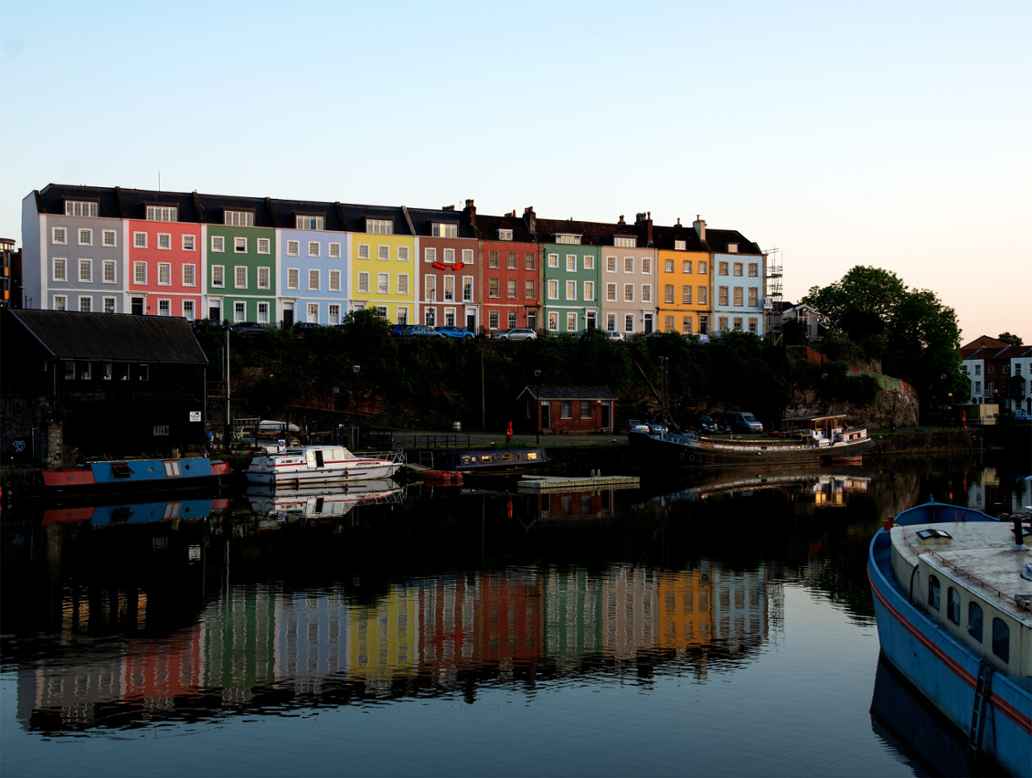 This year, however, Bristol was thrust into the global limelight with the toppling of the Edward Colston statue. Like many port cities, Bristol is now really facing up to its historical links with the slave trade. To mark Black History Month, we caught up with Peaches Golding OBE, the first Black female in the country to have been appointed a Lord-Lieutenant. As the Queen's representative in the region, it is Peaches that presented the 2020 Queen's Award for Enterprise to Triodos this year.
How has the Black Lives Matter movement and high profile of racial issues this year influenced your role and focus?
I'm originally a zoologist by training, but my career in business opened up opportunities to work with HRH The Prince of Wales thorough the 1990s over several decades to highlight the opportunities that greater access to employment, stronger communities, integrated supply chains and more visible leadership from Black and brown communities could bring to the country as a whole. These are issues that we all must understand – addressing prejudice, inequality and how we can be anti-racist. This year the issue of racism is being discussed much more openly and freely. Today there is a greater awareness of how the racial divide drags down society as a whole. There is a willingness among the population to call out injustice, prejudice and racial hatred.
After the Colston statue was pulled down you published a statement advocating that we can all do more to promote diversity by celebrating and recognising more positive aspects of our Black history and culture. What would you like to see celebrated?
One of the roles of Lord-Lieutenants is to try to bring the country and regions together. Earlier this year in Bristol we had demonstrations taking place and I think things turned out quite differently from what people expected. Many had asked for decades for the Colston statue to be removed, but there has always been the dichotomy of opinion, with some who revered him for his philanthropy, while others judged him to be the devil incarnate for his slaving. These two opposing views created a palpable tension that reverberates through communities.
I wanted to say that we in Bristol are doing a lot of things well. There is of course more we could do but we have a lot to build upon. I was an appointment through a consultation of the people in 2017, and my appointment was endorsed by the Prime Minister and it pleased the Queen. It says a lot about the city to come up with the first Black female Lord-Lieutenant in the 500 years since Henry VIII created the appointment. In Bristol we have a Black elected mayor, strong BAME (Black, Asian and Minority Ethnic) membership of the West of England Local Enterprise Partnership (LEP), the principal of the City of Bristol College, senior members of the city's universities, the head of the voluntary sector development agency, professionals, creatives and more are of Black heritage. We are doing a lot of things well in Bristol and we should be proud.
What can the environmental movement do to be more inclusive and diverse?
Back in the 1980s, I presented a series of natural history programmes on the BBC, but it didn't lead to more Black or brown presenters being hired. We have to seize every opportunity we can to promote capable people who are already in senior roles and who are willing to be visible – not everyone is happy to be cast as a role model – but there are some that can. We must identify and coach them for the challenges of being in the limelight and give them opportunities to develop. This will build experience which brings resilience and confidence. This can happen at speed now and this year Covid-19 has shown us that we can change at pace.
Triodos was fortunate to receive a Queen's Award for Sustainable Development this year, but the awards also have a category for recognising social mobility. What achievements or best practices have you seen in companies in that category?
The social mobility category is still very underrepresented in the Queen's Awards and not enough businesses enter. It is interesting to consider what is stopping them from applying. More could enter and should do in this area. I think many businesses will have their own story to tell in terms of engagement of their local communities. It is interesting that I see Triodos achieving great things in this area. Your investment and lending policy has this strong ethical focus and a large part of that is inclusion and diversity.
You are a pioneer and leader in being the first Black woman ever to hold the 1,000-year-old office of High Sheriff anywhere in England and Wales, what advice would you give to those aspiring to be leaders for change?
Authenticity is very important. When the times are tough or when decisions need to be made rapidly, you will trip yourself up if you are not authentic. Being a quick study helps, but almost as important is the ability to build partnerships and communicate with clear direction. As Peter Drucker famously said, 'culture eats strategy for breakfast'. That is certainly true if you are going to be successful in business!
Do you have any reflections on sustainable banking?
I understand that for a bank to work there do need to be returns. But the UN Sustainable Development Goals should be the guide and an indicator of what banks should be funding. Quality education and digital connectivity is a critical area that must be enabled to a high quality right across the board, regionally, nationally and internationally. Gender equality and empowering minorities also requires inclusive finance and investment in financial literacy. Otherwise, again you leave out part of the economy. I also think workplaces and facilities need to be provided to foster entrepreneurship. Engagement of vulnerable demographics and bridging the gap between the young and old members of communities are also vital.
Who else inspires you?
Going back to my zoology roots, I watch David Attenborough on the BBC talking about extinction and reflect on the changes I've seen having lived on three different continents. I'm inspired that he has been around for such a long time and has this ability to touch everyone in what he is doing. He is right that we need to better appreciate what happens in our soils and in our oceans.
About Peaches Golding OBE CStJ
Lord-Lieutenant Mrs Peaches Golding OBE commenced the role of Lord-Lieutenant of the County and City of Bristol in April 2017. Her commission runs until December 2028.
As Lord-Lieutenant, her interests include mental health, widening access to opportunities for those most disadvantaged in society, education, social justice, volunteering and poverty. In the commercial sphere she is interested in research and development, science and technology-based enterprises as well as sustainability and environmental protection.
Peaches was awarded the OBE in 2009 for services to minority ethnic people in the South West and CStJ for services to humanity in 2020. In 2010, she was awarded an honorary MBA and, in 2017, was awarded an honorary Doctorate of the University by the University of the West of England. She was appointed Honorary Captain Royal Naval Reserve in June 2020.
How Triodos supports diversity and inclusion
Triodos believes that diversity is about bringing different ideas and perspectives to the table, which in turn helps us to thrive and grow a sustainable business. You can read more about our approach in our Diversity and Inclusion statement.