Small businesses are at the core of Triodos Bank's community, and we recognise that many are experiencing critical impacts from the cost of living crisis. Looking after our customers is at the forefront of our mission to use money as a force for good – and so we interviewed long-time Triodos customer The Community Farm to understand exactly how local communities are being affected, and how we can support them.
Tom Richardson, communications manager at The Community Farm introduces his organisation as an organic, community-owned farm based just south of Bristol.
"We're not set up to operate like a normal commercial farm, our 15 acres are managed to help us nurture people in our community's relationships with food, land and wildlife. Every year thousands of people visit the farm to get involved in managing the land for the benefit of their physical and mental health, to help wildlife thrive and to produce nutritious food for local people," explained Tom.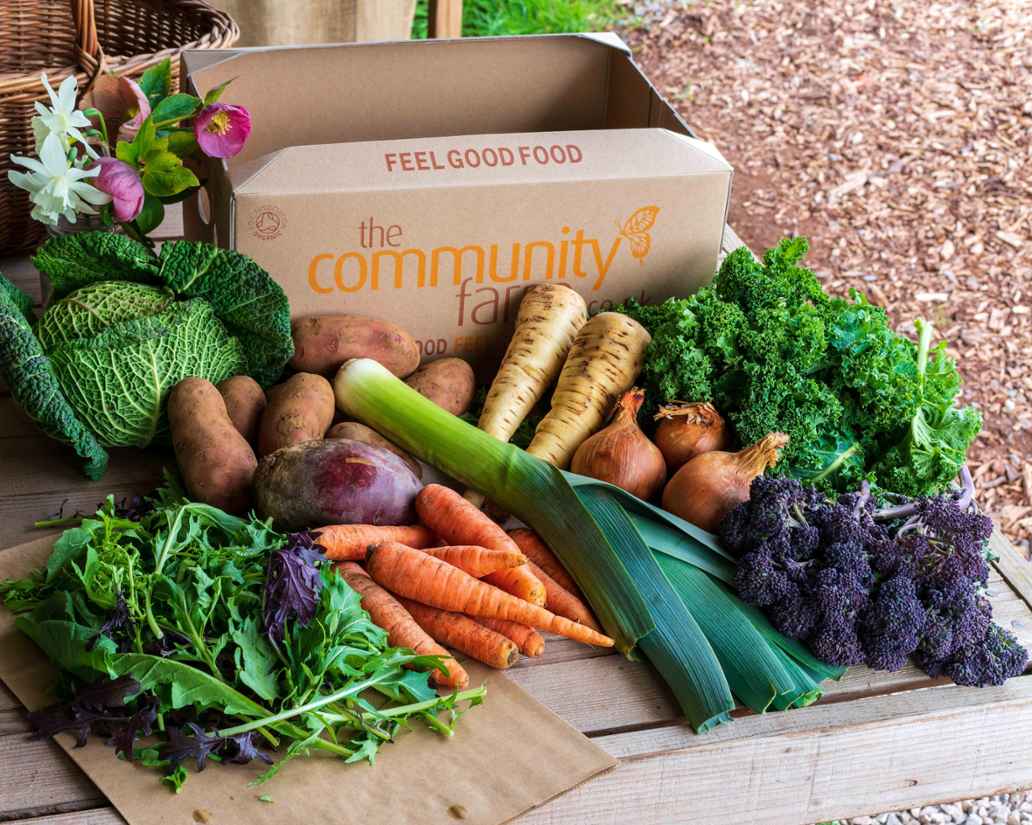 The benefits of producing organic food
Triodos Bank UK has supported the organic sector for over two decades, promoting sustainable agriculture is a value that is embedded into the bank's business model.
Organic food has benefits for local people by creating more jobs, wildlife is able to flourish without the use of pesticides, crops are more resilient and therefore have increased nutrient levels which is much better for our health, and organic farming can also help mitigate the impacts of climate change.
"The food that we eat is the number one source of greenhouse gas emissions and the way we farm really matters for the UK's biodiversity and wildlife," Tom tells us. Organic farming has a much smaller environmental footprint – "we don't rely on pesticides which are produced using fossil fuels and have to be shipped across the world and on average there is 50% more wildlife on organic farms."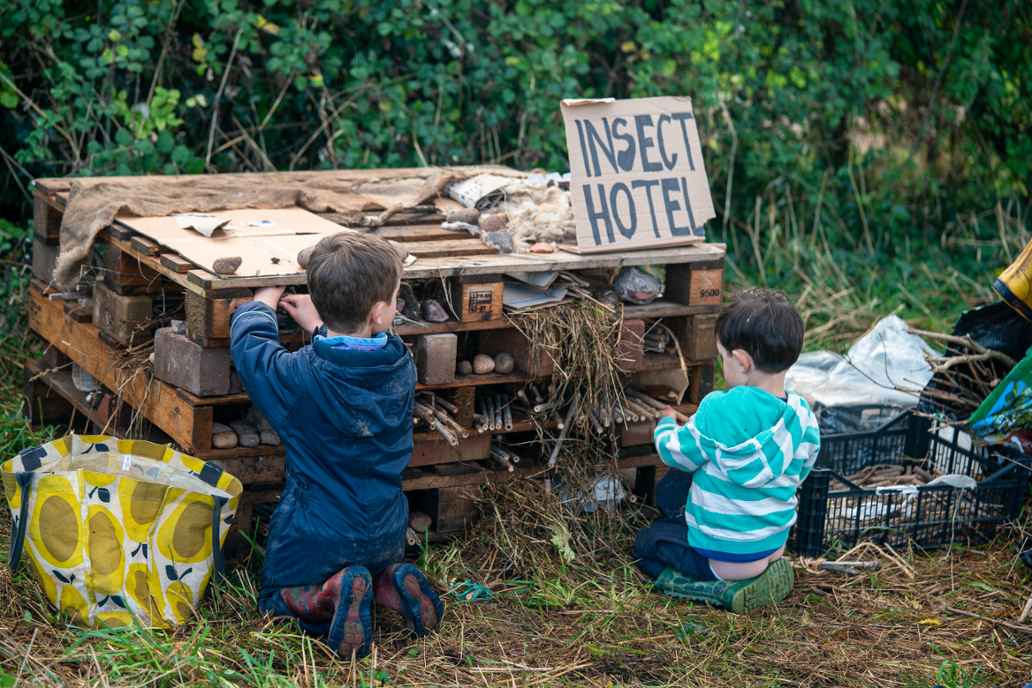 The true cost of living crisis
"People are being forced to abandon local and organic food," Tom expressed, as he opens up about how much the farm is struggling financially. He tells us that the reality of people "tightening their belts" is reduced staff time, programme cutbacks, and local farmers struggling to sell the crops they've planted.
"Our margins are tighter than they've ever been before as more and more people are having to make the decision to buy cheaper food," Tom explains. "Sadly cheap food comes at a price further down the line – whether that's on the farmers or the environment."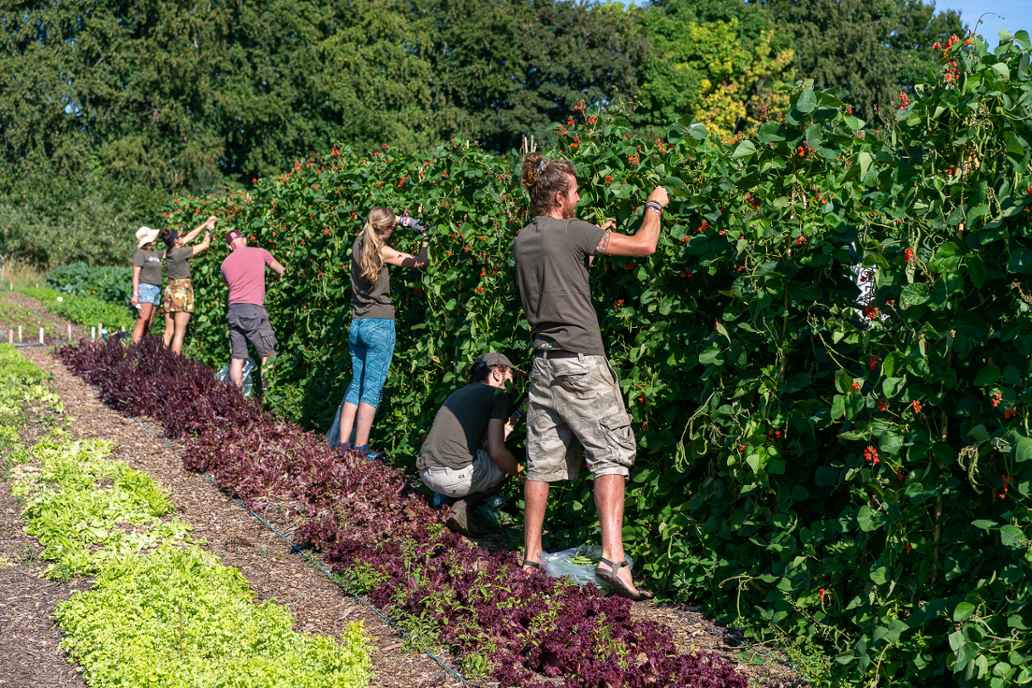 A growing movement of organic supporters
The good news is that The Community Farm's supply system is really quite robust as they don't rely on imported products, which keeps fuel costs relatively low. Not only do they have resilient supply chains, but they have also seen incredible resilience from their local community.
Supporters across the South West have come out in full force to support The Community Farm through these difficult times. From putting up posters in your local area to ordering veg boxes to volunteering to becoming a shareholder, there are lots of ways to help The Community Farm shout even louder about their work.
"We have such an amazing community behind us and I really do hope that together we can pull through this. We've seen customers add a few extra products to their orders to show even more support, people handing out flyers, fundraisers, volunteers coming again and again to help on the farm – we can't imagine the same sort of support for the big supermarket chains!" said Tom.
The best – and cheapest - way to raise awareness about these issues is to talk about them. "The more people talking about this, the more people will engage and the stronger the organic food movement will be.
"The way that we farm is a huge contributor to the climate and biodiversity crises – but it can also be a massive contributor to turning them around. It can be a solution," Tom explains.
Supporting our customers through difficult times
From businesses to individual accounts, customer care is important to us not just in times of need, but throughout each personal journey. Our community of customers share our vision of making the world a better place through the conscious use of money and we truly value each and every one.