Organic delivery service Riverford began in 1987, when founder Guy Singh-Watson returned to Devon from London and started growing organic vegetables in a field of his parents' farm and delivering it to local friends. In 2018 – when Triodos Bank provided financial support to allow Riverford to transition to an employee owned business model – Riverford employees took ownership of 74% of the business. The veg organisation has come a long way from one man and a borrowed tractor – here we interview Guy to find out more about why he chose the organic route for his business.
What started your journey as an organic business?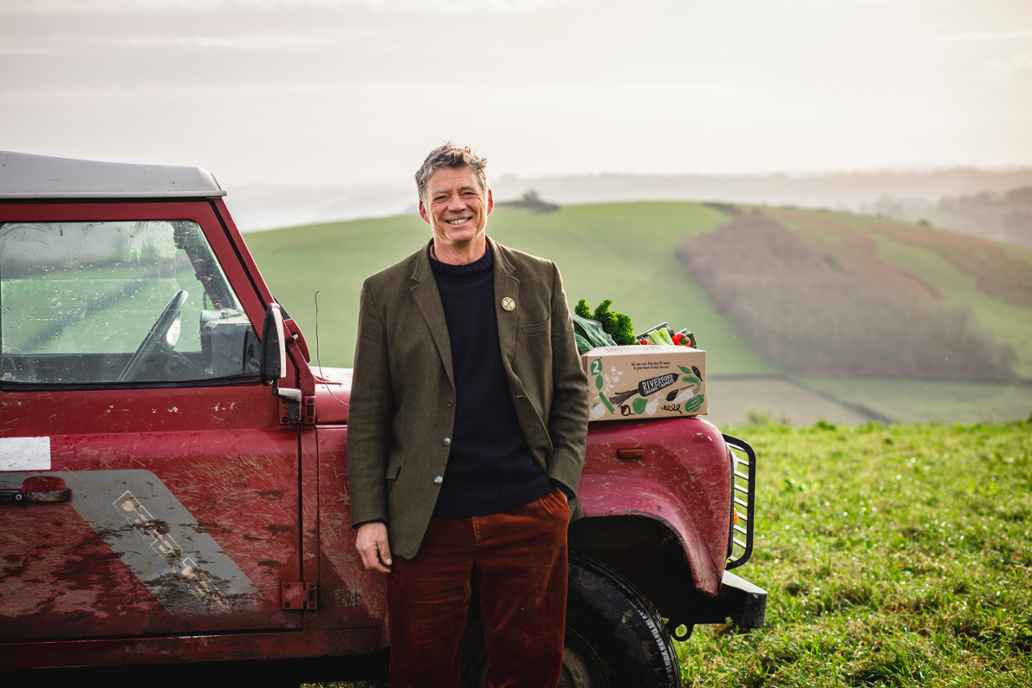 I chose to leave London after a short career as a management consultant, which left me feeling ultimately contemptuous of the emptiness of a life dominated by greed. I was determined to return home, grow good food, and share it. 34 years later, and we still grow mountains of veg on our original Devon farm, plus three regional sister farms, and our farm in France (where a bounty of colourful spring crops are ready a few vital weeks ahead of the UK season) and deliver to around 70,000 homes a week. In 2018 I sold 74% of Riverford to its staff, which means today Riverford is a proud employee owned business.
Why is it important to you that your products are organic?
I chose to start farming organically largely because, having suffered headaches and nausea after spraying pesticides as a teenager, it just felt right. We've stayed true to organic ever since – and over the years, a lot of what felt right has turned out to be right for very tangible, logical and scientific reasons.
Agriculture is necessary for food production. We can't survive without it, but we can strive to tread on the land as lightly as possible. Organic food is food as it should be: with no artificial nasties, the highest standards of animal welfare, and full traceability from farm to fork. We reckon it's the best show in town and that's why we stick by it.
What do you see in the future of organic?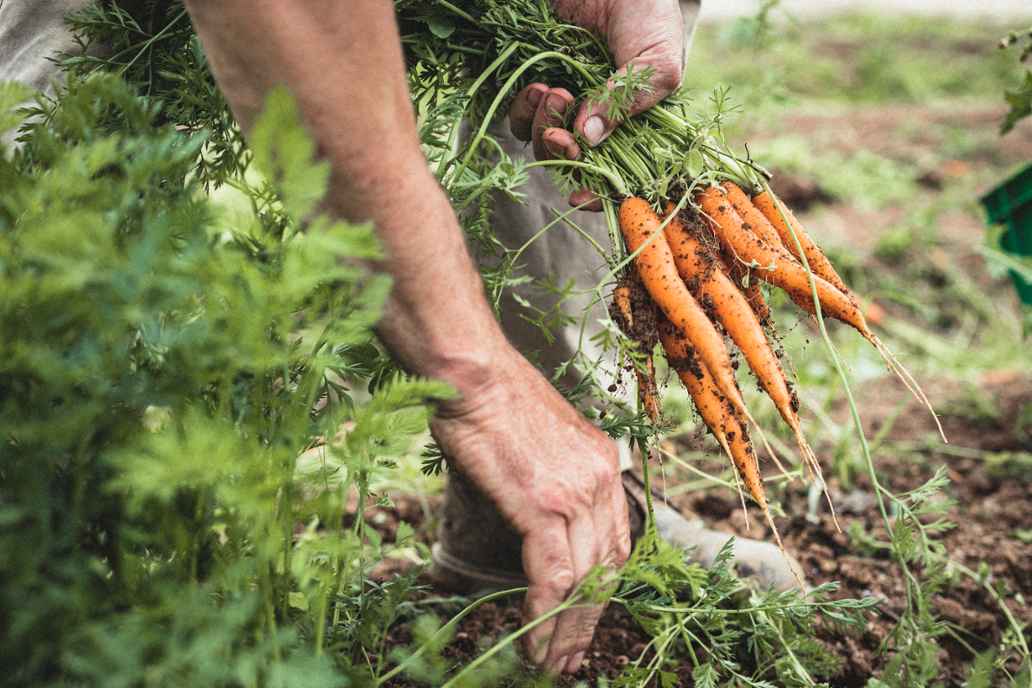 In my 30 years of selling into the organic market, interest has risen fairly steadily, with spikes after each food scare. Actual sales are a function of demand and availability so there have been more marked fluctuations as supermarkets jump in and out. I do not expect our sales at Riverford to be greatly affected by an almost inevitable recession, but it is likely supermarkets will reduce their range in a bid to devote more space to cheaper products. Overall I expect the organic demand to continue to grow at an underlying 5 to 10%, especially as more and more people try to shop with sustainability and the planet in mind.
How can we make organic more accessible to a wide range of people?
We cannot produce organic food cheaper; if we are to move to truly sustainable production it is hard to see this being achieved at current prices, where farmers receive about 0.7% of GDP for their produce. The only hope, and is a distant one, is that farmers are obliged to pay for the costs they impose on the planet such as climate change and pollution.
Why we finance organic food and farming
Organic agriculture recognises the relationship between our environment, our health and the food we eat. Find out more about why Triodos Bank supports organic.