Re-cycling venues
While unable to operate as usual, the team at independent London music venues Village Underground (VU) and Evolutionary Arts Hackney (EartH) have devised a new way of utilising VU's converted Victorian warehouse: by temporarily turning the space into secure storage for bicycles.
All profit generated from the cycle park will go towards supporting the future of VU and EartH, helping both independent venues survive through this period of enforced closure.
"With music venues empty of artists and fans and struggling to survive, we wanted to do something positive with the situation." Auro Foxcroft, founder of VU and EartH explains. "Local streets have been closed to encourage cycling and people are coming back to their work and social spaces, so we decided to put our venue to good use as a socially distant bicycle park, helping people to travel easily and safely until we can welcome audiences back to live music."
Changing tune
On the other side of the capital, Blackheath Conservatoire has been welcoming music, art and drama students to its home in South London for nearly 140 years. It works with local schools and charities to ensure that people of all ages can access the creative arts and is increasingly involved in outreach projects for disadvantaged individuals and communities.
Supported in part by additional lending from Triodos, the Conservatoire has launched a new programme of online arts courses, completely revising its creative output to offer interactive programmes on everything ranging from ukulele for 5-year-olds, to watercolour courses for adults.
Clare Cornwell, interim CEO at The Conservatoire, commented: "We usually have 2,000 people a week attending classes here in art, music and drama, from babies through to retirees, so closing our doors meant we had to adjust to survive."
The Conservatoire is a unique charity set up to provide inspiring and life-enhancing opportunities for people of all ages and abilities to develop their creative potential. The pandemic has highlighted the role of the arts in supporting mental health during times of increased anxiety, and the organisation is proud that moving its courses online has enabled it to offer them to people living across the world. In addition, they also operate a bursary scheme to ensure that the opportunities are accessible to all.
Going online
Similarly, Hawkwood College, an educational and arts charity nestled in the beautiful hills above Stroud in Gloucestershire, has worked hard to overcome the challenge presented by Covid-19. Its online courses are tailored to these uncertain times: from learning to write about nature to cultivating courage and resilience.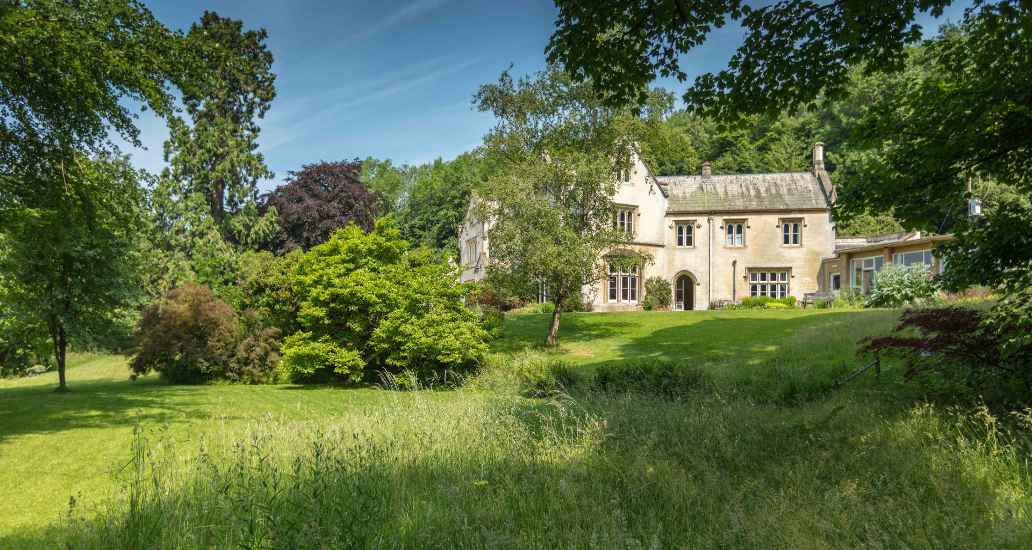 Alicia Carey, CEO of Hawkwood, said: "One thing that is always certain is that change will come. The times we are in present an invitation for change and growth, in tune with nature. We're proud to be pioneering the online delivery of our courses so that we can continue to be there for our community, support our charity and the amazing groups of facilitators that we work with."
"We've been granted funding from the Arts Council England's Emergency Response Fund, in partnership with National Lottery, and this – alongside additional funding from Triodos – is enabling us to continue our work for a better world. I have been so grateful to be working with Triodos Bank through this crisis: I feel the organisation really believes in and supports its customers beyond just lending them money – something that is of paramount importance amid the current uncertainty."
Looking ahead
As we move forwards, the creative and cultural sector will rebuild and recover – and its importance to our society should not be underestimated. Not only does it contribute economically, but also in generating community cohesion and wellbeing.
London-based charity Julie's Bicycle, a Triodos Bank customer, supports the creative community to act on climate change and environmental sustainability. Last month, it wrote to the Secretary of State highlighting the need for cultural recovery to be 'rapid, just and green'. It outlines that out of the dark of the pandemic comes an opportunity for the sector to commit to climate action, whilst also tackling systemic barriers to empowerment faced by many black and minority people.
Phillip Bate, relationship manager at Triodos Bank UK, reflects on this. "The arts and culture sector is working hard to survive, but it is also an integral part of ensuring that we all thrive. If we are truly to 'build back better' then support for our creative industries is vital, and I'm proud that at Triodos we are committed to being a part of that."
Why Triodos Bank finances arts and culture
We know that cultural organisations contribute to society by connecting ideas and people, and reflecting, stimulating and encouraging positive change.